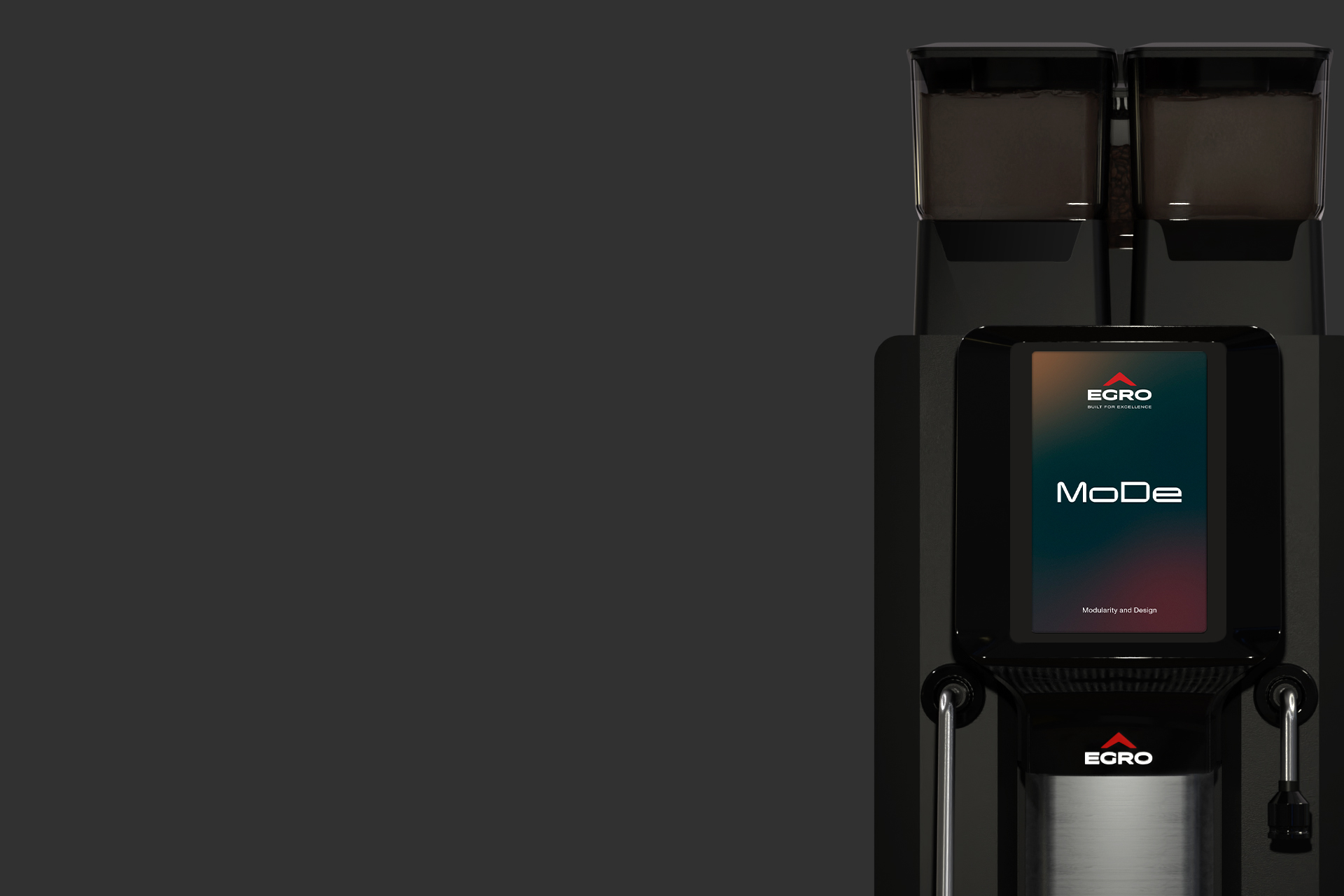 FULLY AUTOMATIC COFFEE MACHINE
MoDe
近日発売
Modularity and Design
The MoDe fully automatic coffee machine packs the latest Egro technology into a compact design. High performance, reliability and versatility are combined in a sleek design with ergonomic solutions to improve operators' work and speed up service. MoDe's touchscreen interface has been developed to customise each recipe on the menu with a few simple steps and to facilitate customer interaction when working in self-service MoDe. Designed for all establishments in the Ho.Re.Ca. sector with medium consumption, MoDe is the ideal solution for those who want a quality cafeteria menu with coffee drinks, fresh milk and instant products. Configurable with different milk systems and fridges, add-ons, payment systems and optional extras, MoDe can cater for every need.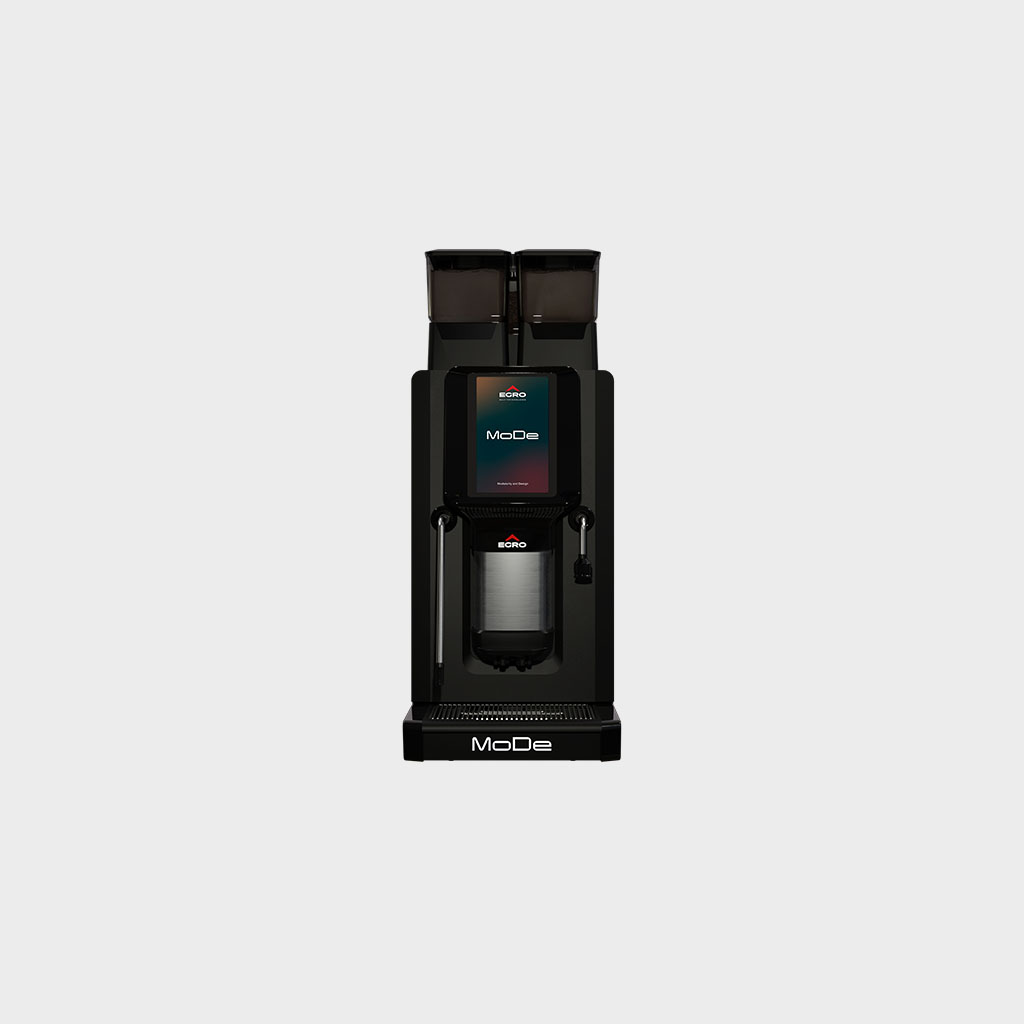 MoDe PURE COFFEE
×150 cups/day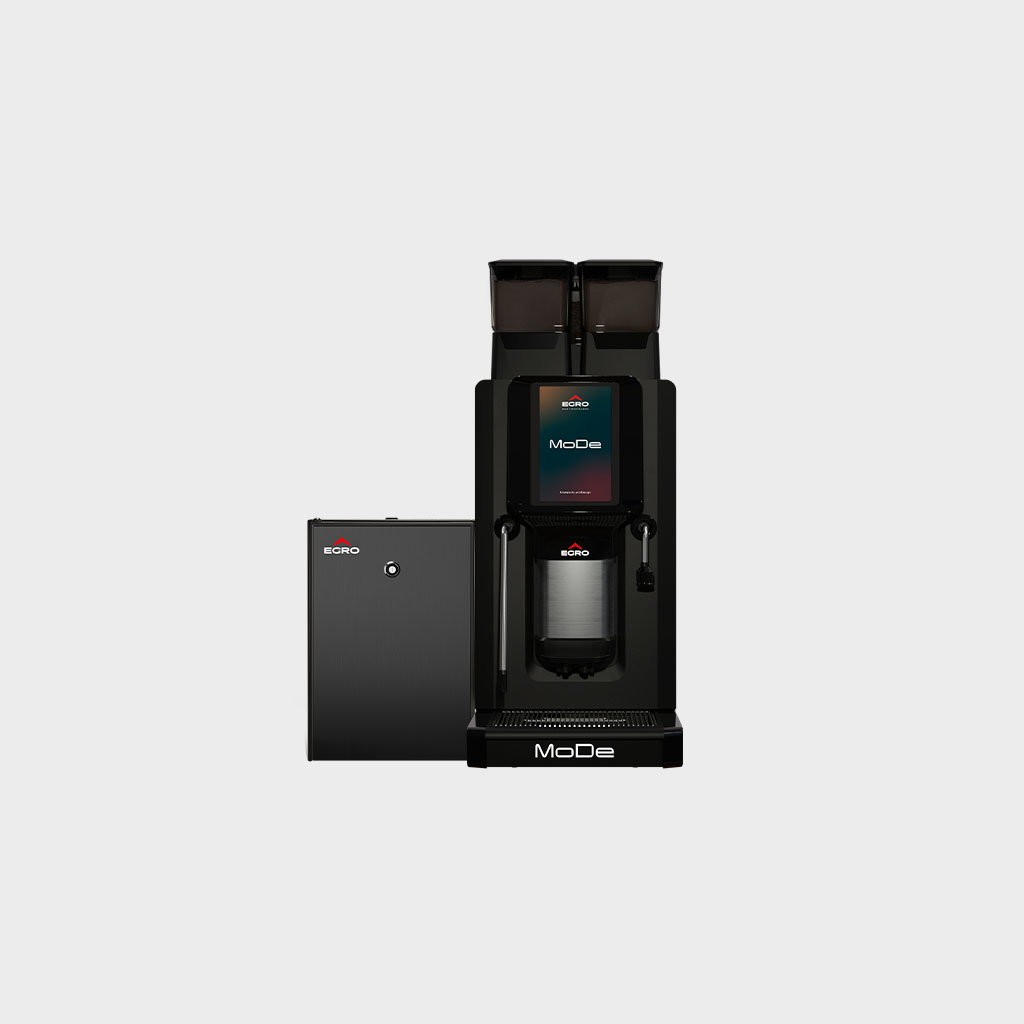 MoDe QUICK MILK
×160 cups/day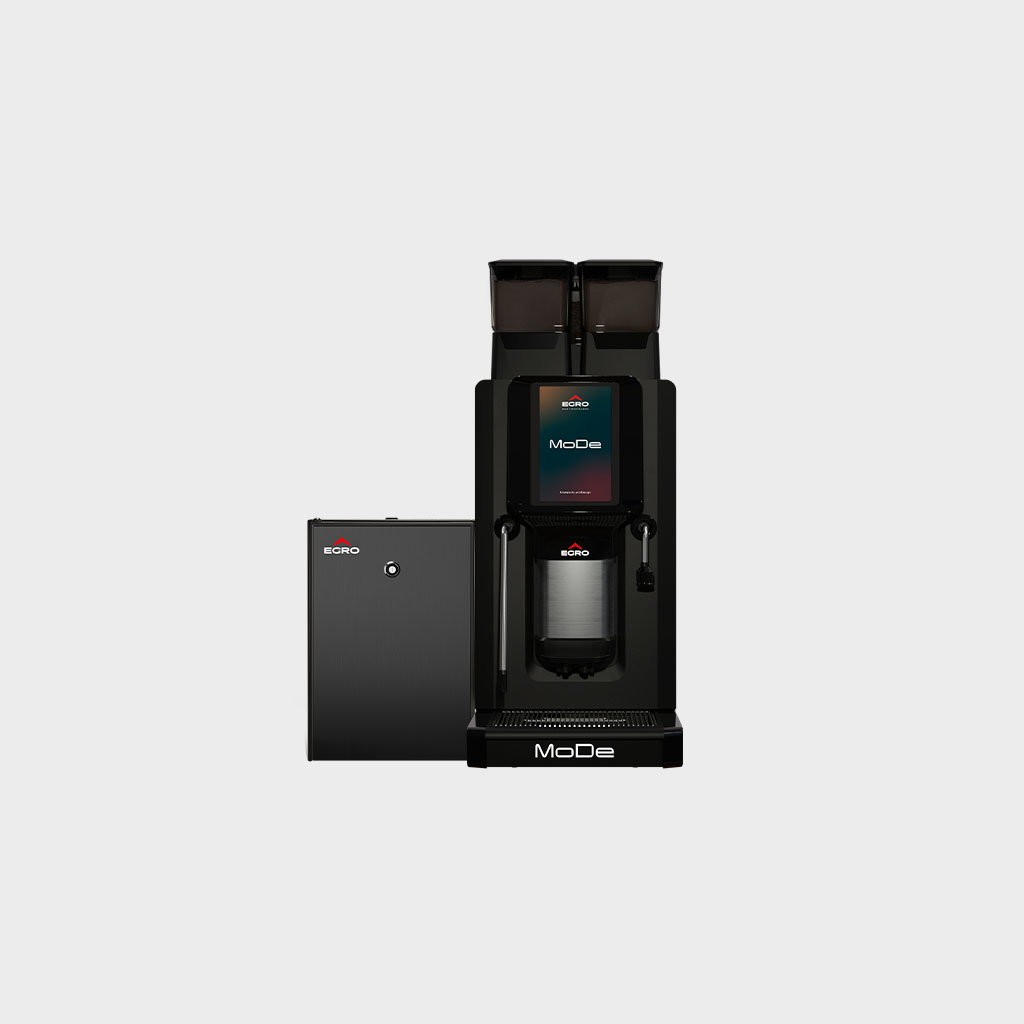 MoDe PRO MILK
×180 cups/day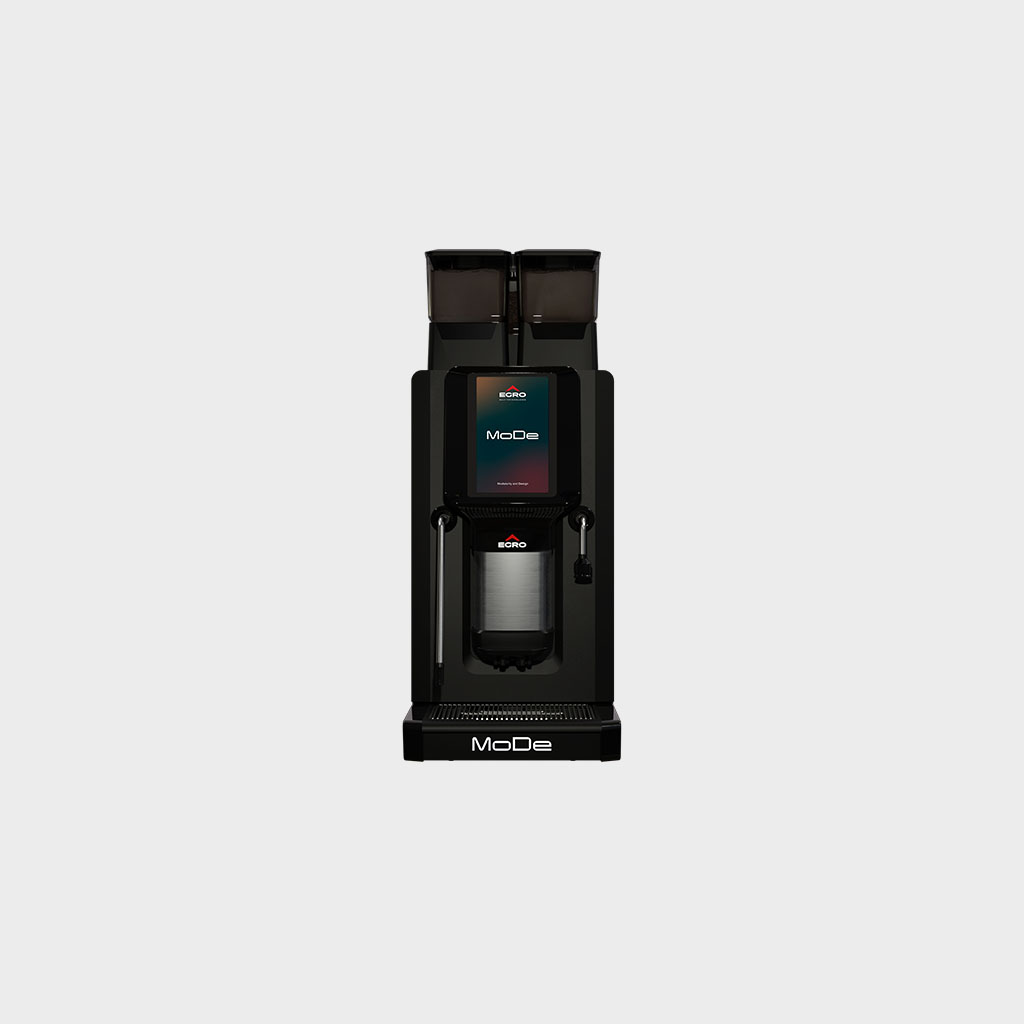 MoDe PURE COFFEE
×150 cups/day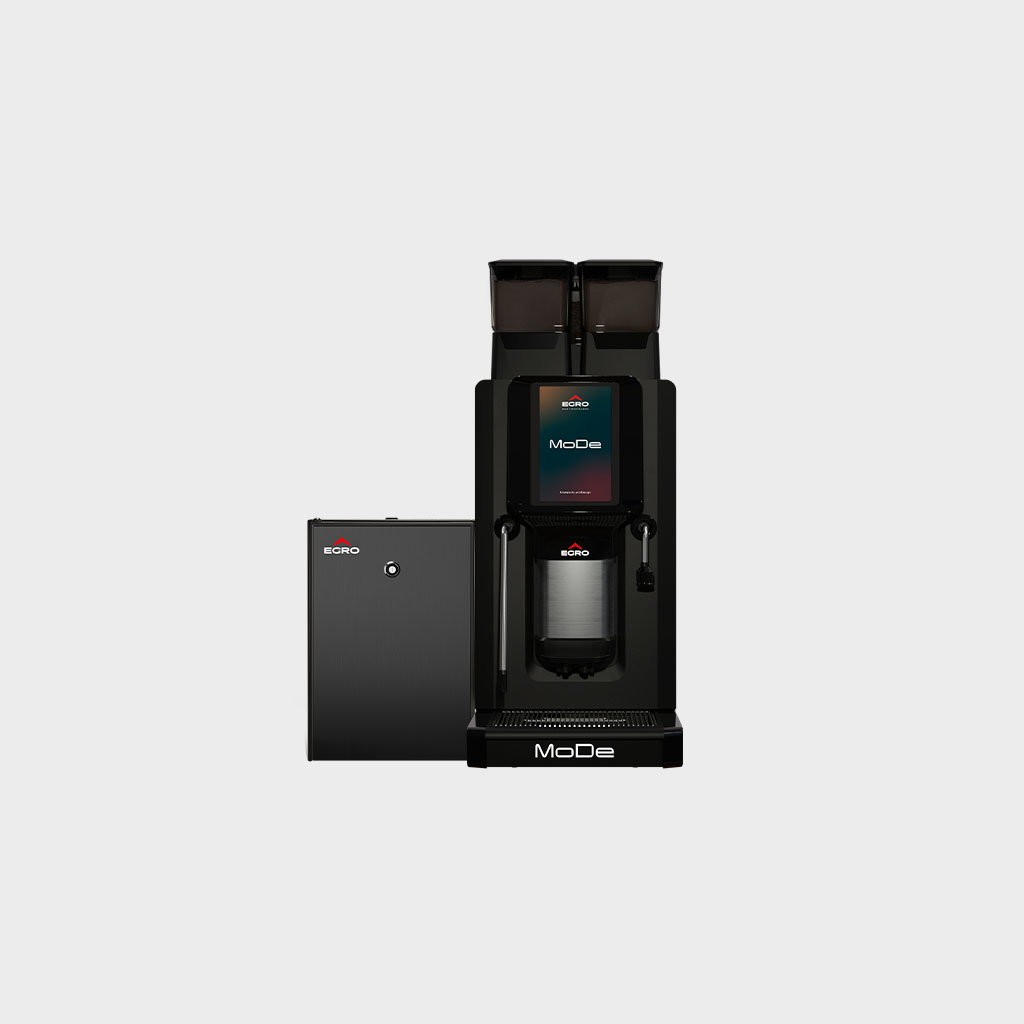 MoDe QUICK MILK
×160 cups/day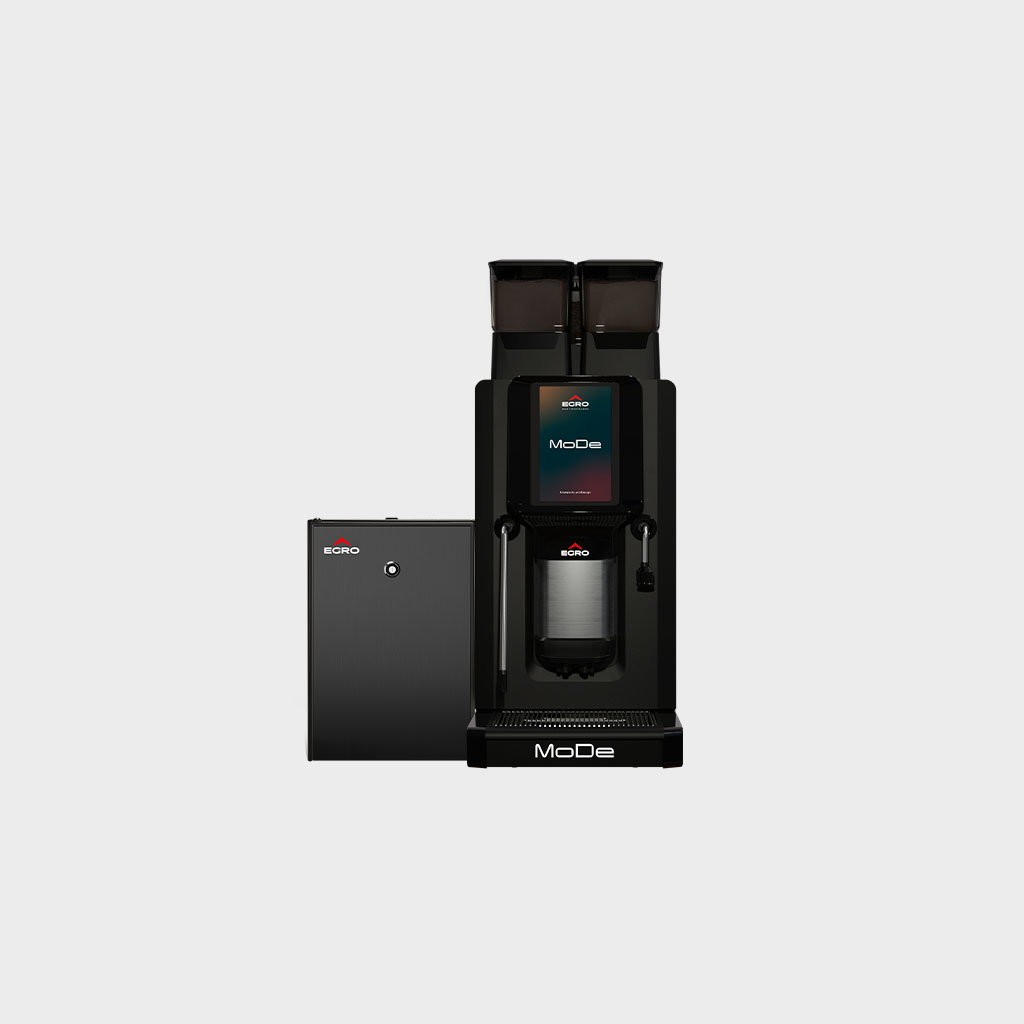 MoDe PRO MILK
×180 cups/day
Premium coffee
Stainless steel brewing group with 1 or 2 grinders and 18 g or 22 g brewing chambers. The two independent boilers allow separate management of coffee and steam.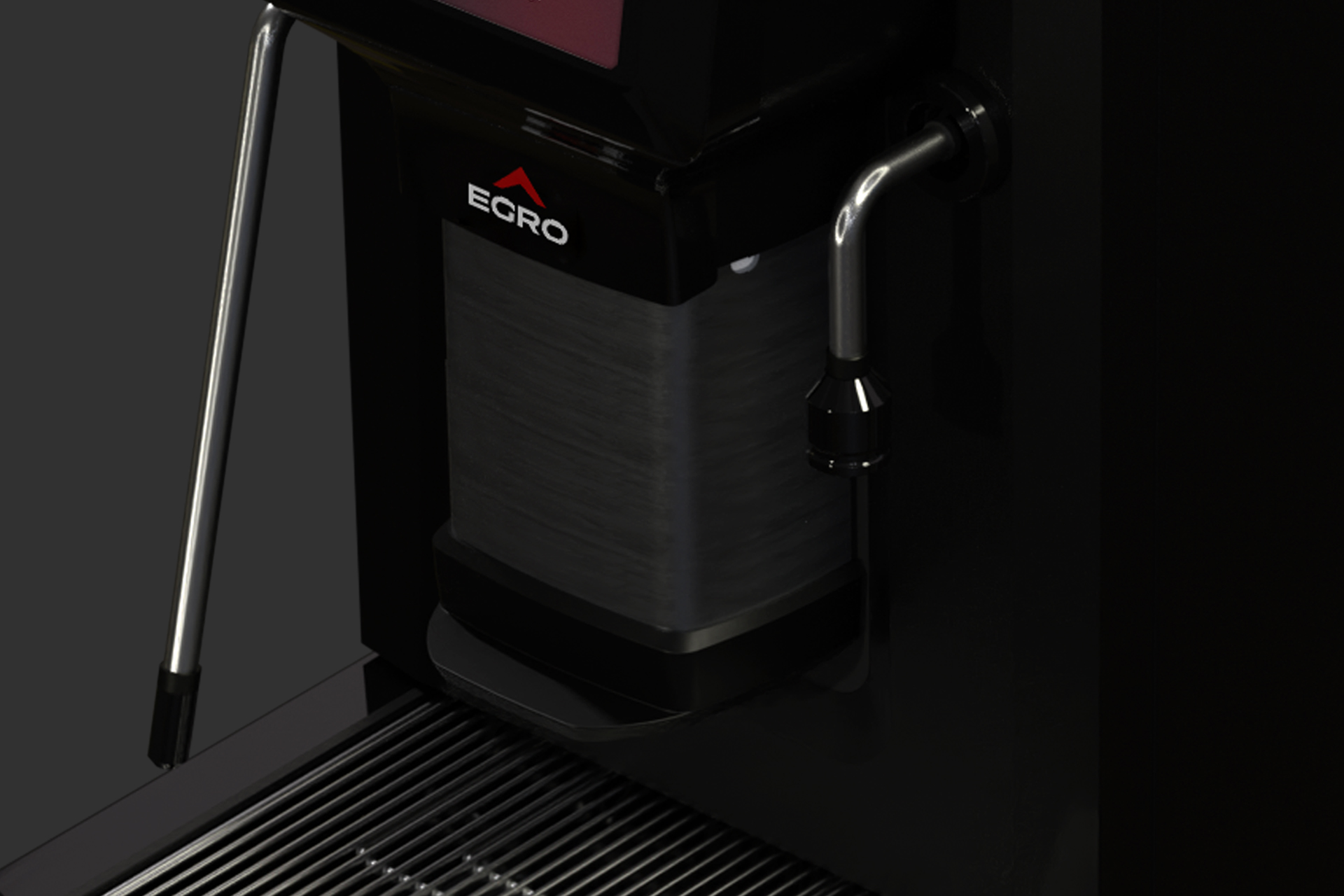 2 Milk Systems
Choose the milk system that best suits your needs, and customise all drinks on the menu with cold milk, hot milk or hot milk foam.
Built-in Hoppers
Discover the built-in powder hoppers to always have 1 or 2 types of coffee beans and up to 2 powders available.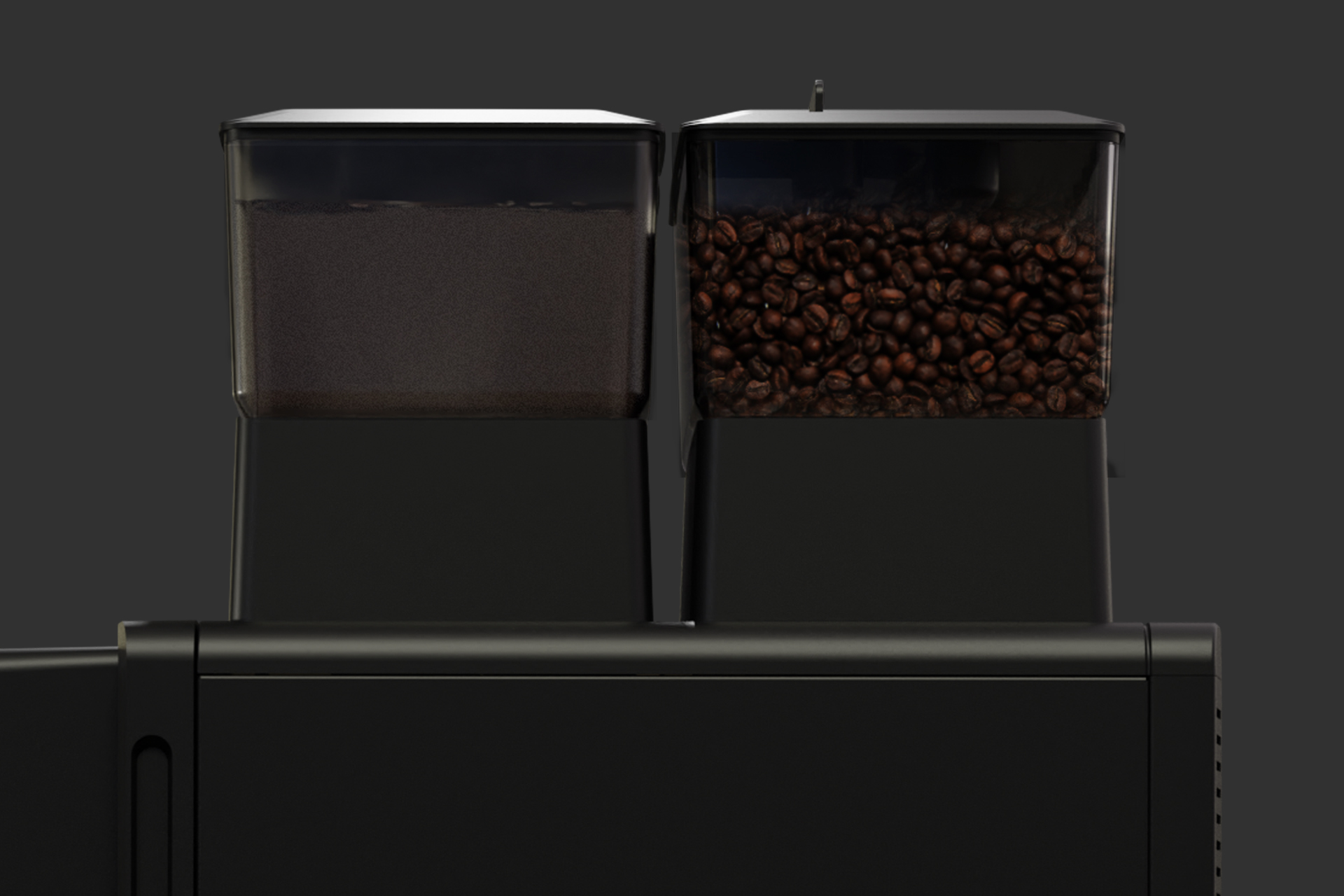 7″ Touchscreen
Select your drink, navigate through the setting menus and upload video images to customise your touchscreen. It only takes a few taps to complete each operation.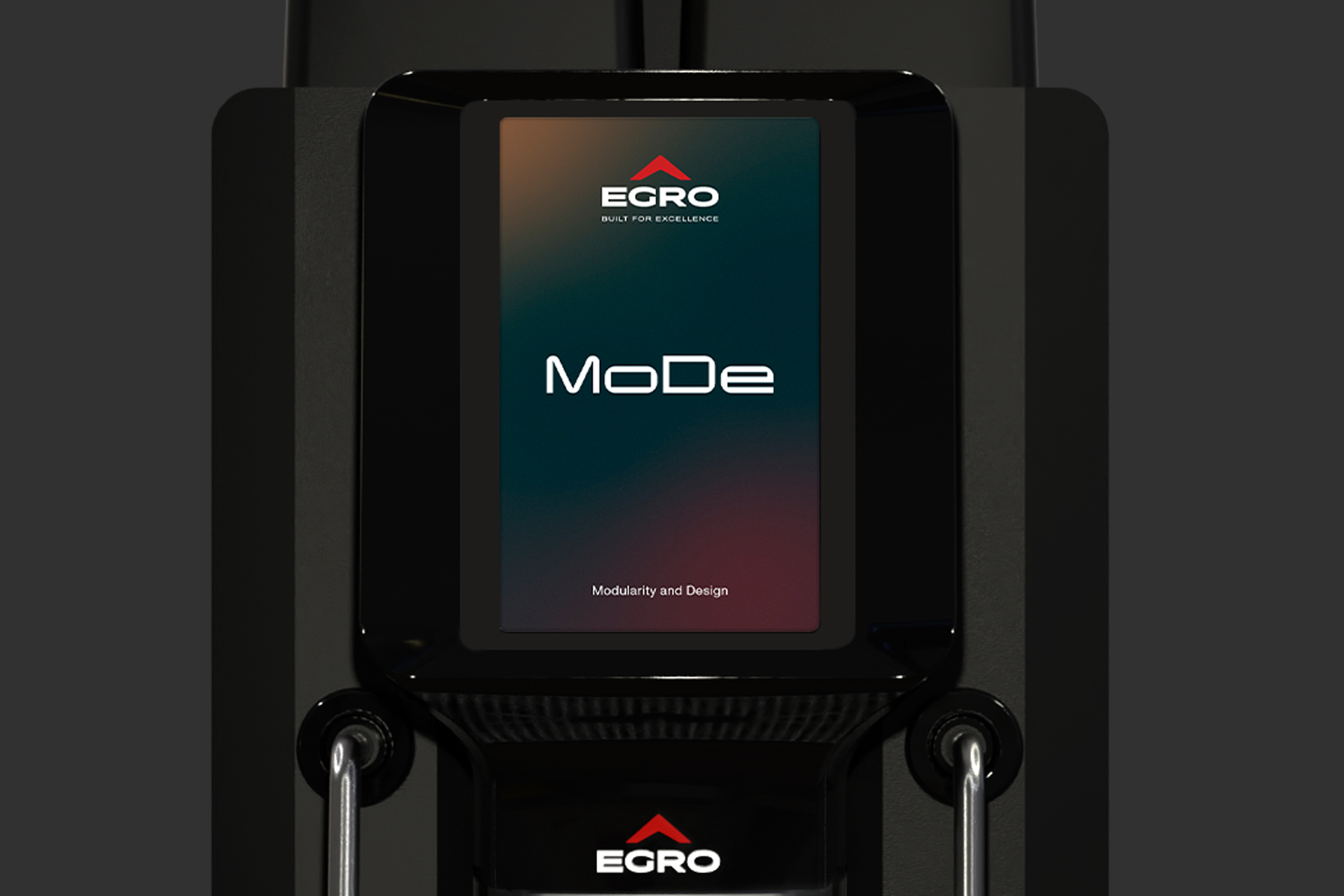 Easy Maintenance
The internal components are grouped into modules according to their function in order to facilitate ordinary maintenance operations and speed up service interventions.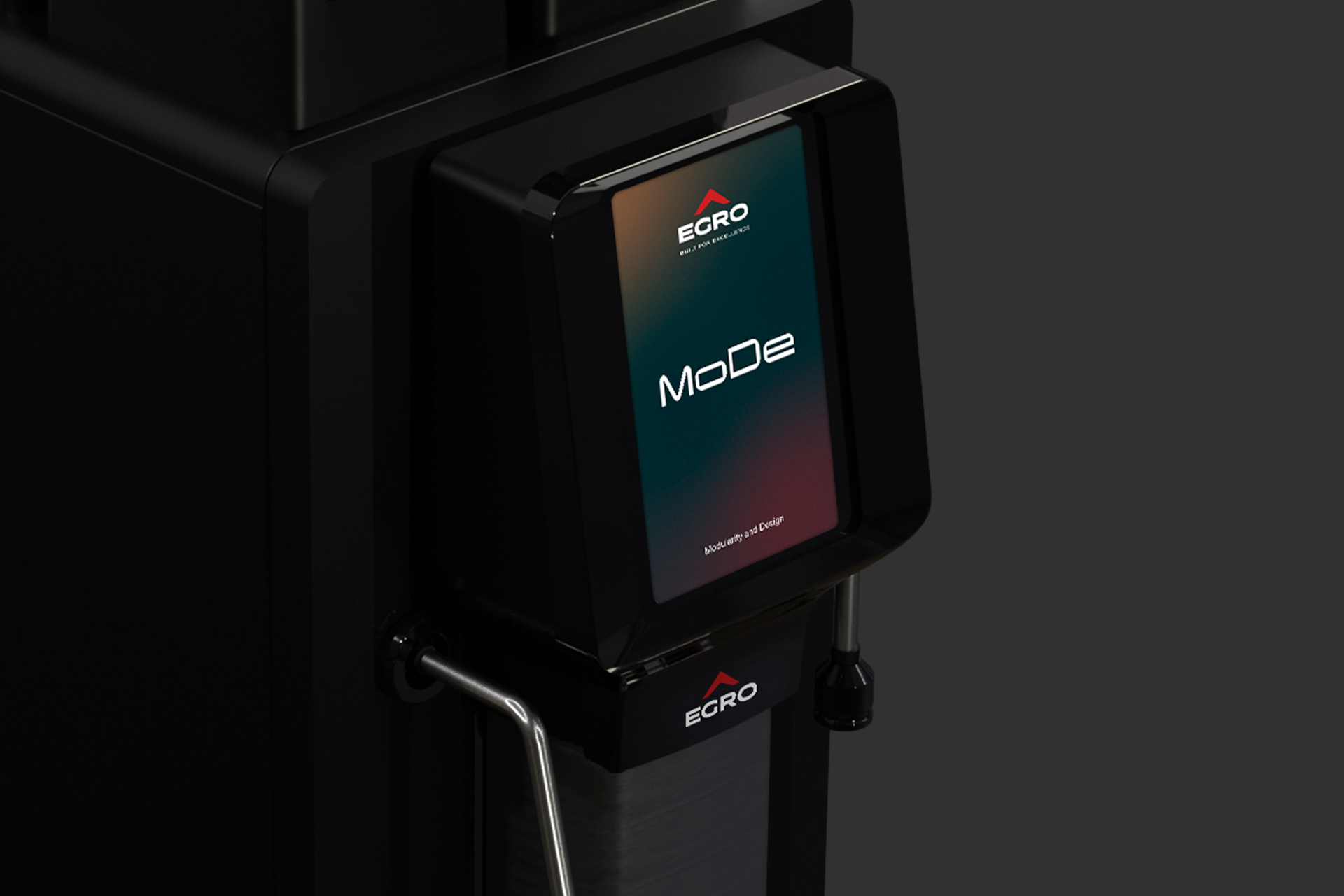 Compact Design
High-quality components, a built-in hoppers and other space-saving solutions provide you with maximum technology in minimum space.