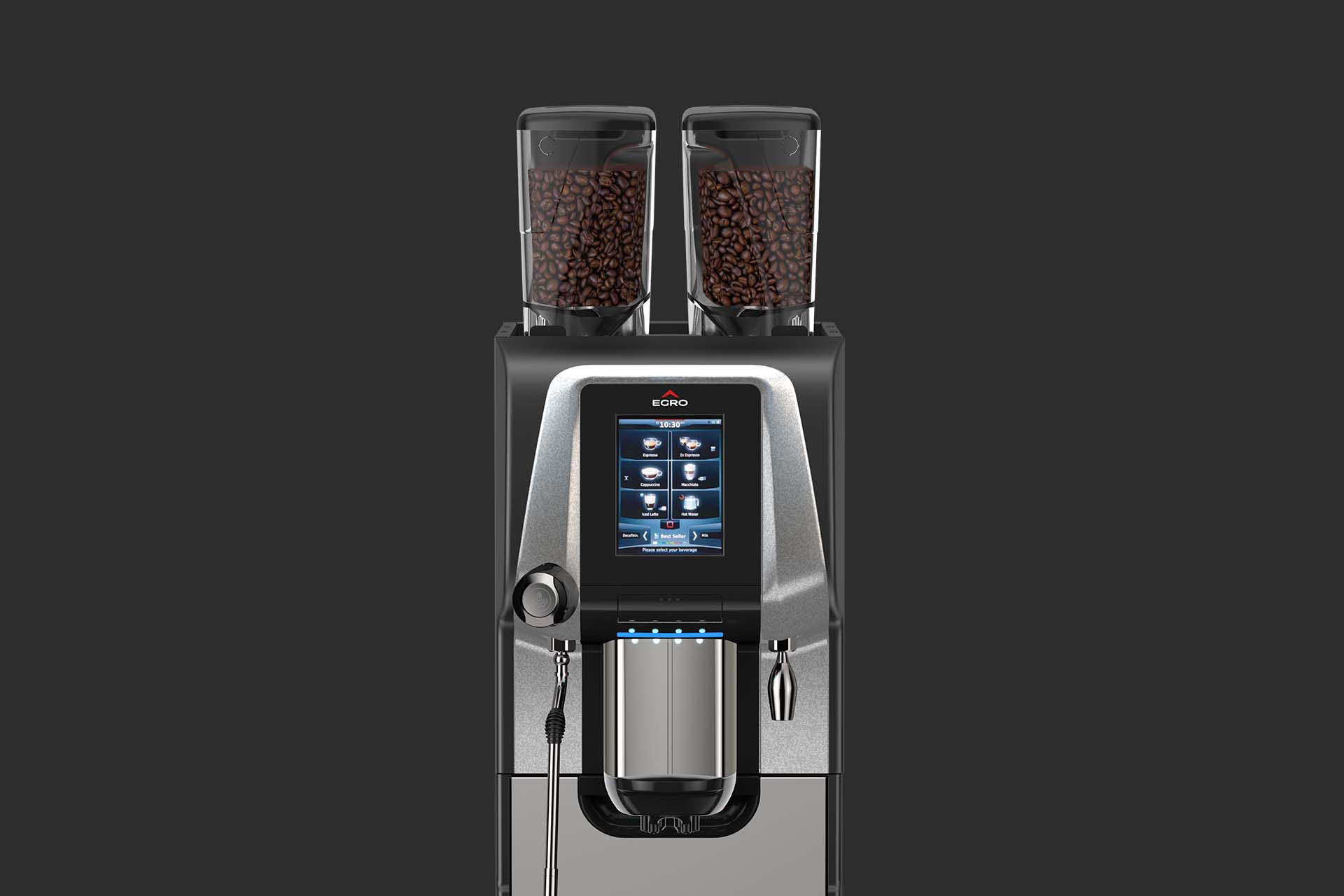 FULLY AUTOMATIC COFFEE MACHINE
One
Experience your coffee break
Featuring maximum reliability and ease-of-use, the Egro One fully automatic coffee machine is extremely versatile and guarantees premium quality cups for every coffee, fresh milk and powder-based drinks. Egro One is available in four different versions, and offers a wide range of add-ons and fridges to meet every need.
Swiss Coffee Technology
Stainless steel brewing unit for high quality espresso extractions and separate boilers to manage indipendently coffee and steam deliveries.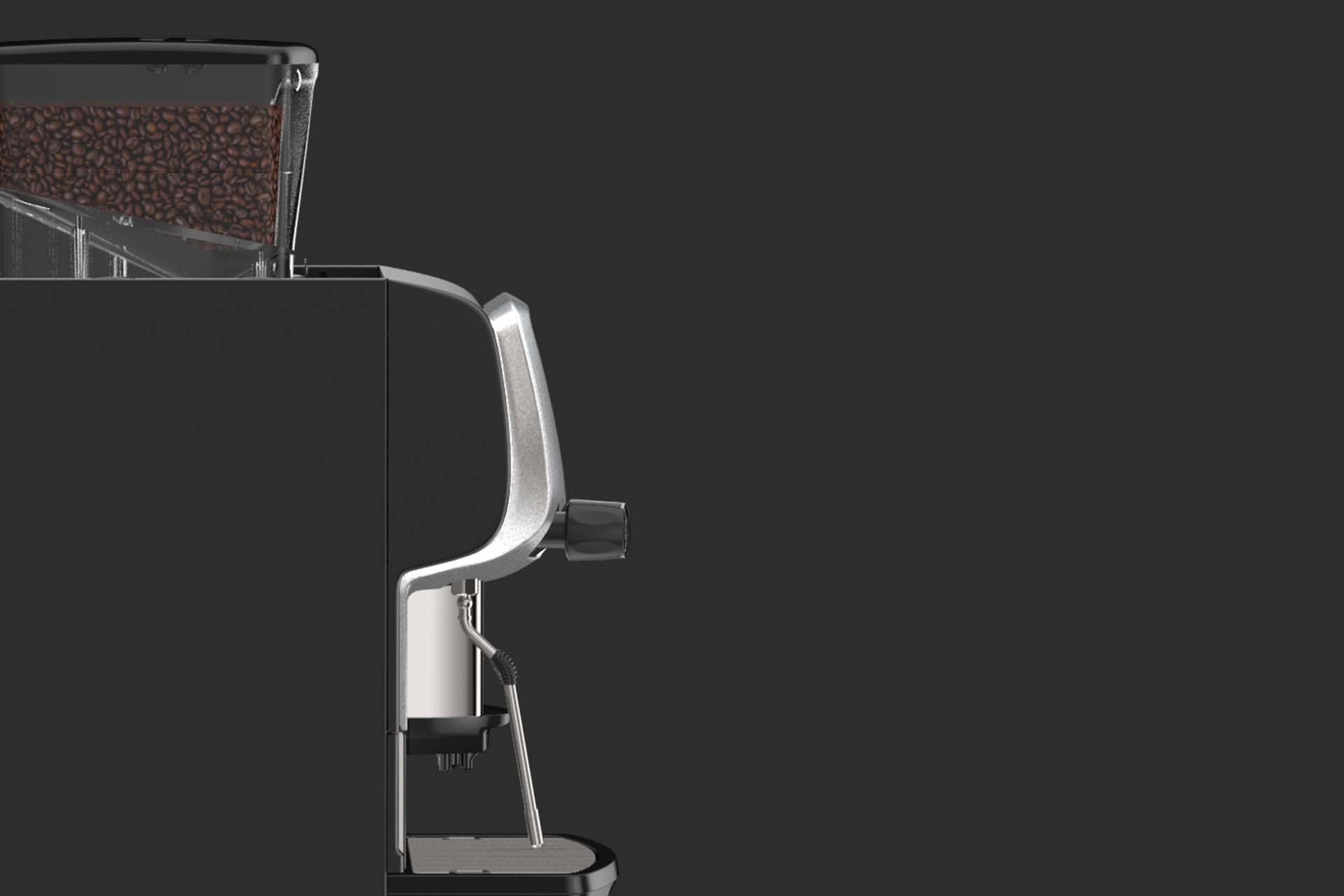 Innovative Milk Systems
Three different systems for preparing fresh milk drinks: Quick Milk, Top Milk, NMS+.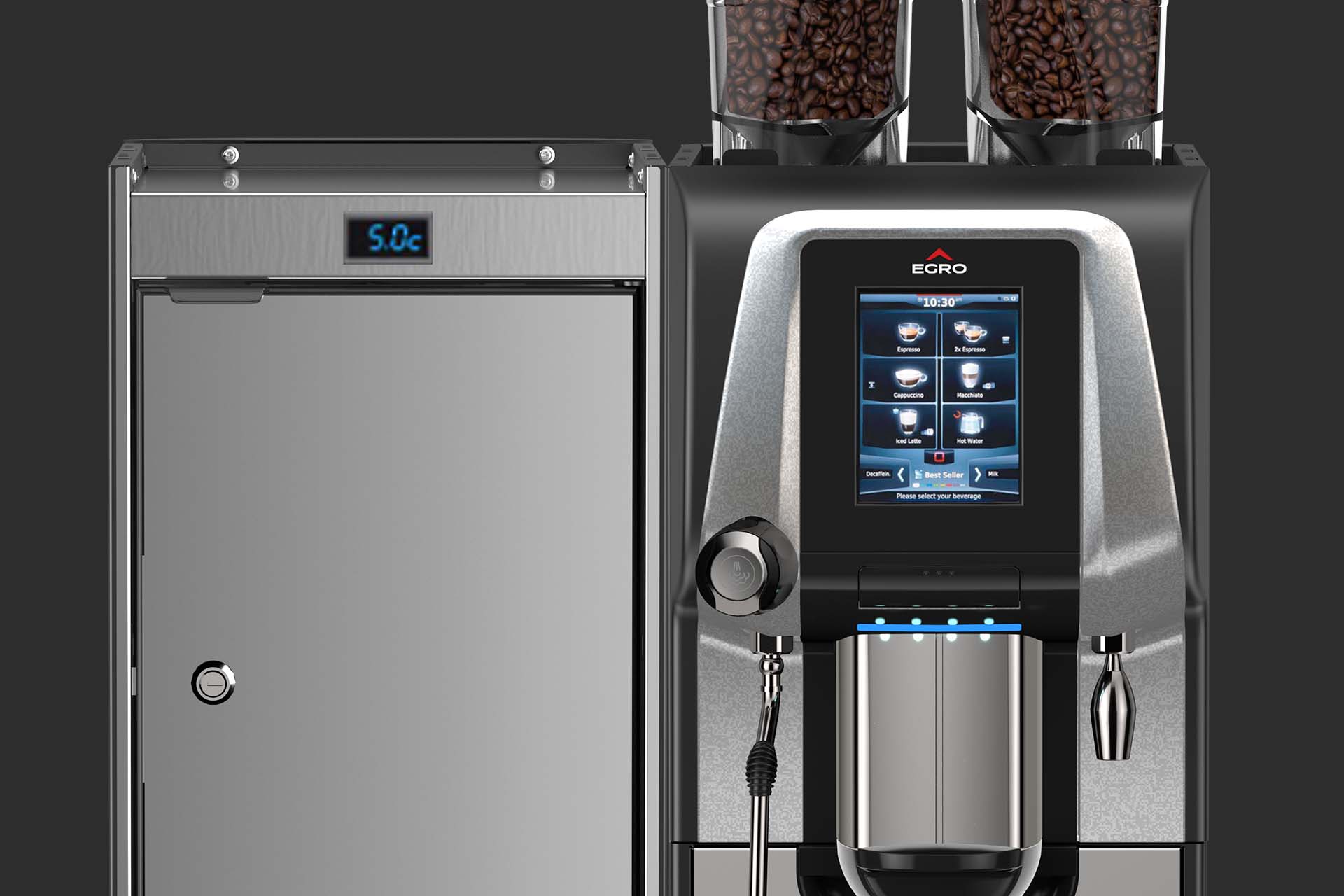 Keypad or touchscreen interface
All versions of Egro One are available with keypad interface or 5.7″ touchscreen.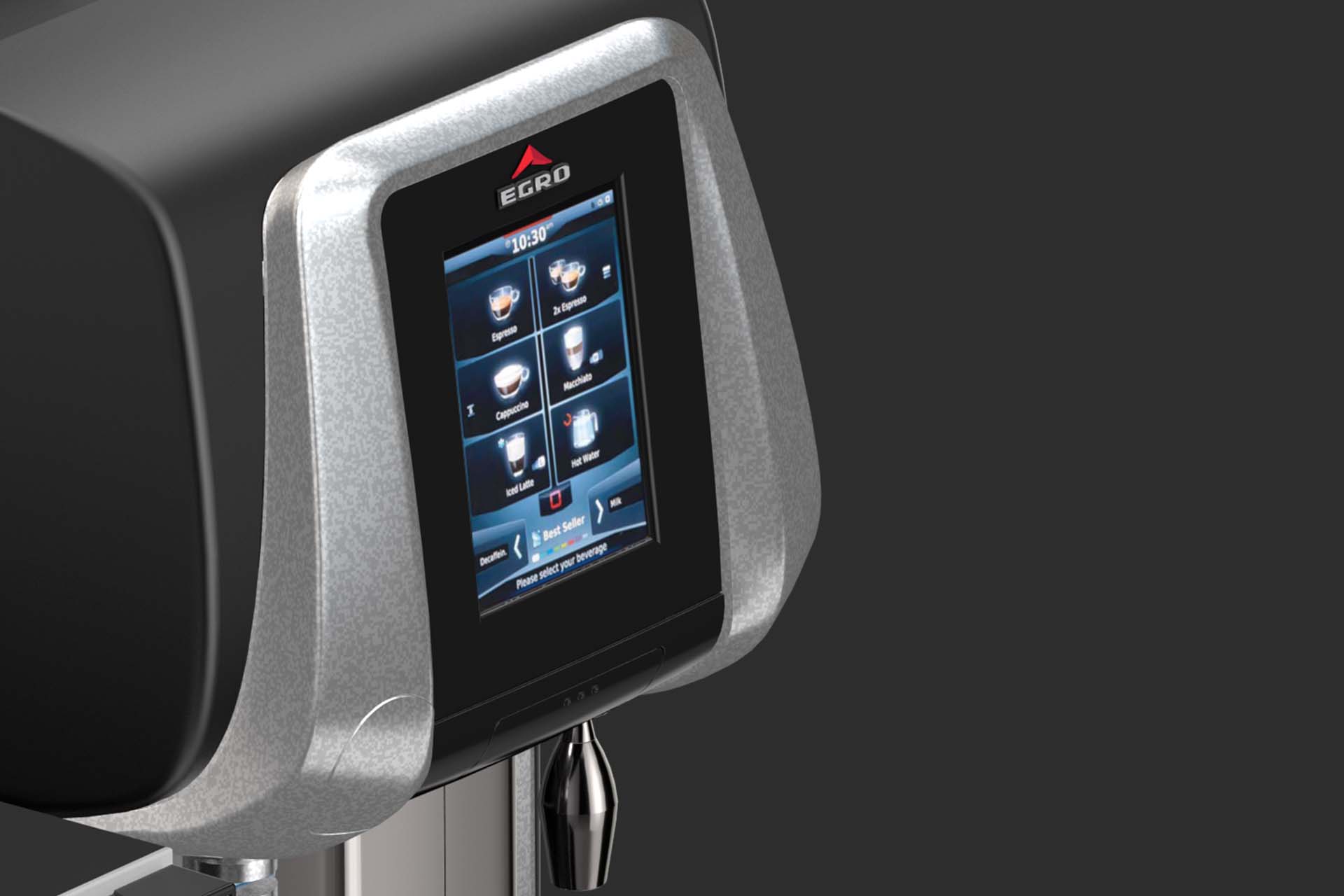 Quick and easy cleaning
Cleaning and rinsing cycles are easy to run and can be completed in a just a few minutes.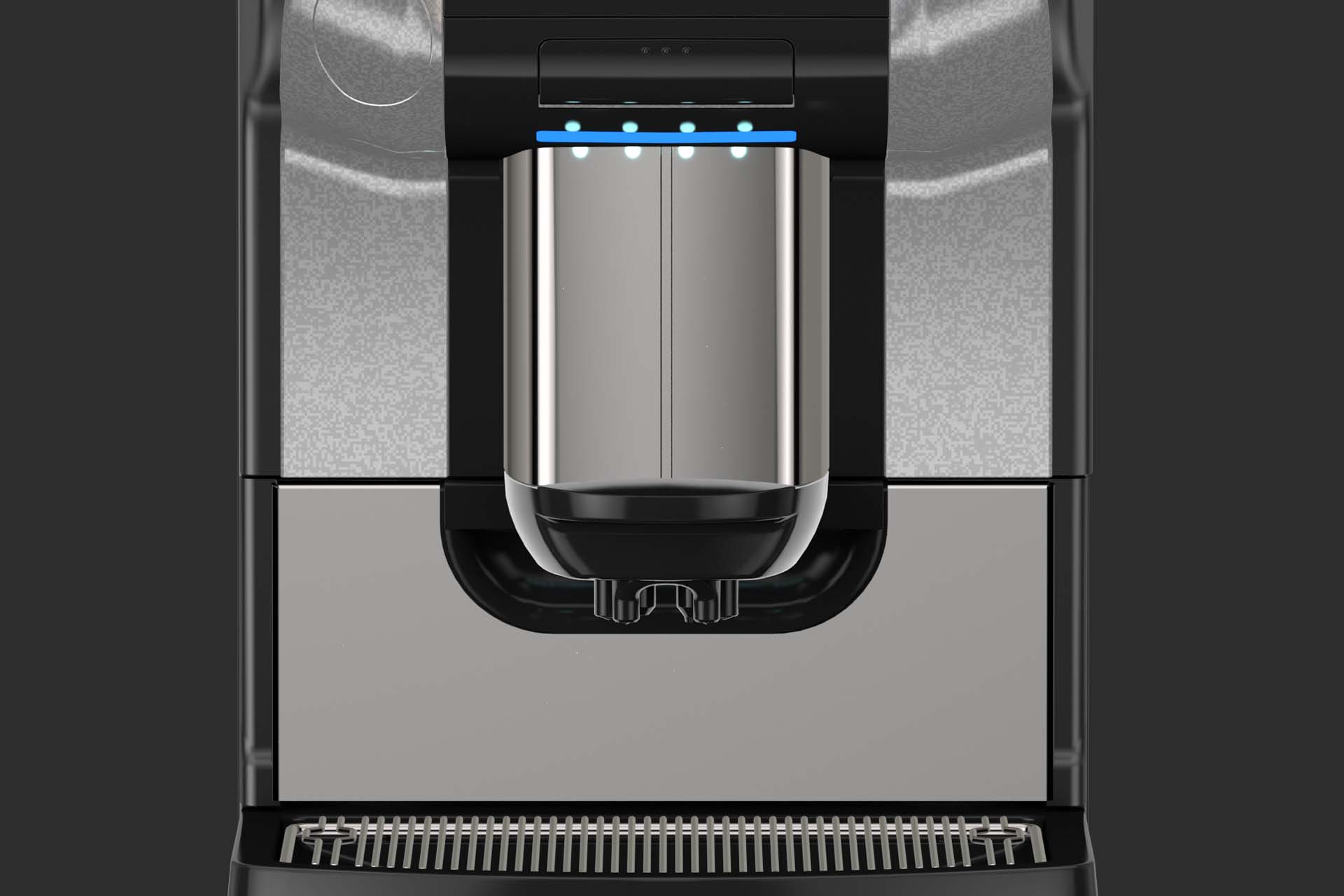 Built for a long service life
Stainless steel brewing group and high-value components come together in a robust design for high performance and maximum durability.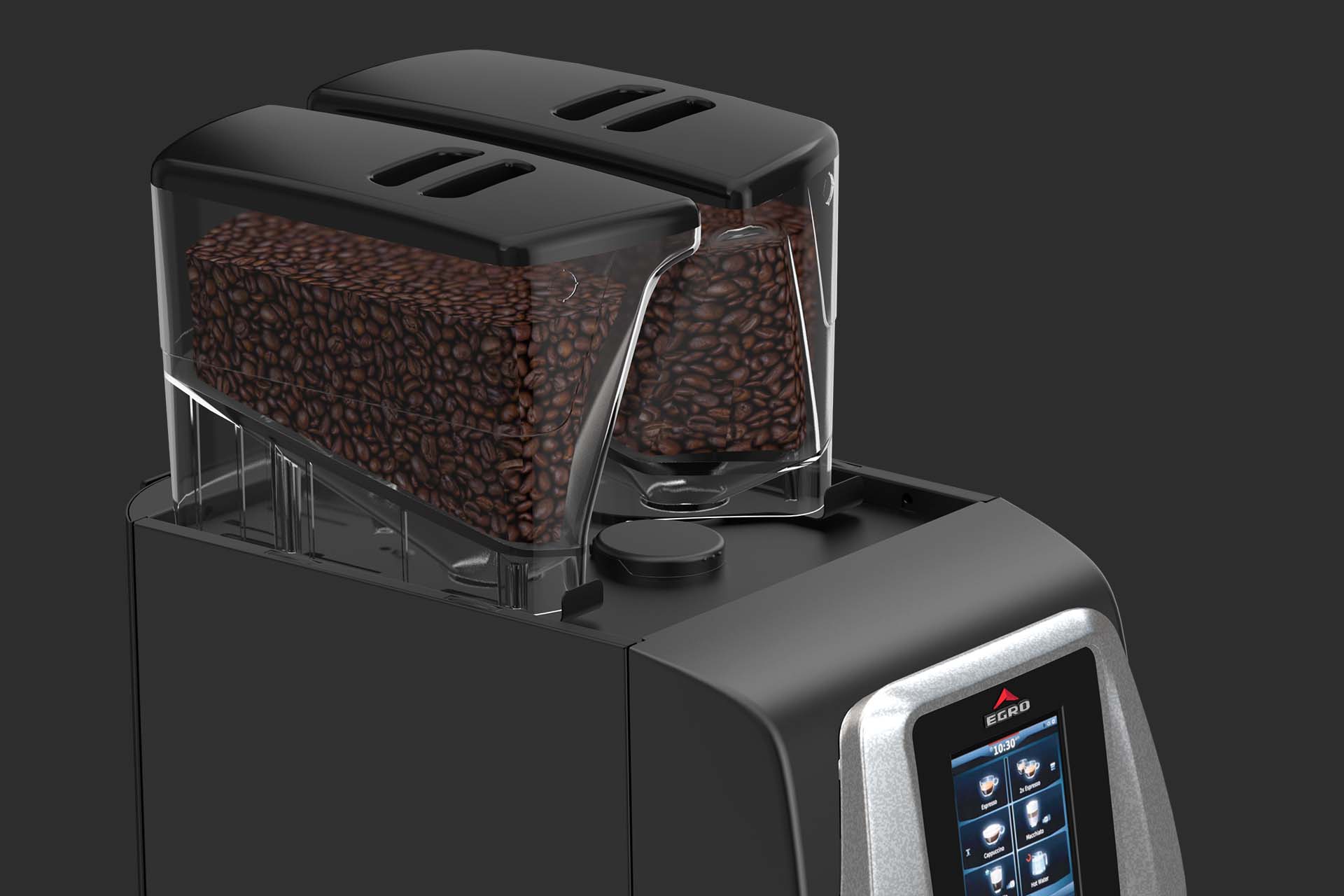 Total flexibility for every business
Configure your fully automatic coffee machine to suit your needs by choosing among many add-ons, fridges, optionals and payment systems.