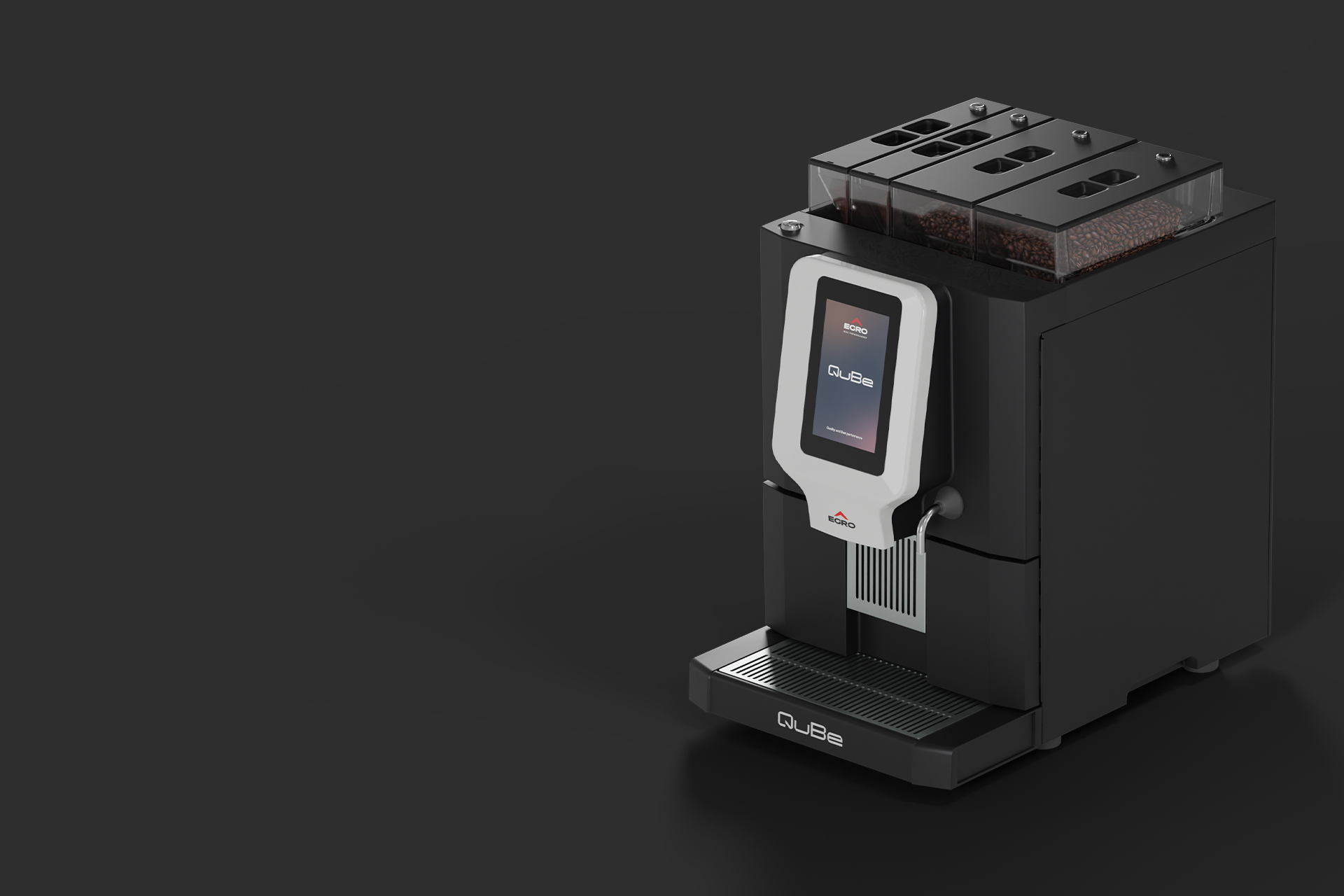 FULLY AUTOMATIC COFFEE MACHINE
QuBe
Quality and Best Performance
QuBe is a fully automatic coffee machine that is ideal for the Hospitality and Office Coffee Service (OCS) sectors and for all premises, offices, and coffee corners with low daily consumption that require a varied coffee menu. Easy to use and maintain, reliable, convenient and compact, thanks to the built-in hoppers for coffee beans and powders, QuBe is the solution for quickly preparing drinks with coffee, fresh milk and soluble products.
Available in 3 versions and up to 8 different configurations
Compact, quiet and convenient

QuBe is the solution for establishments that need a convenient coffee machine that doesn't require much space, and that is quiet during operation.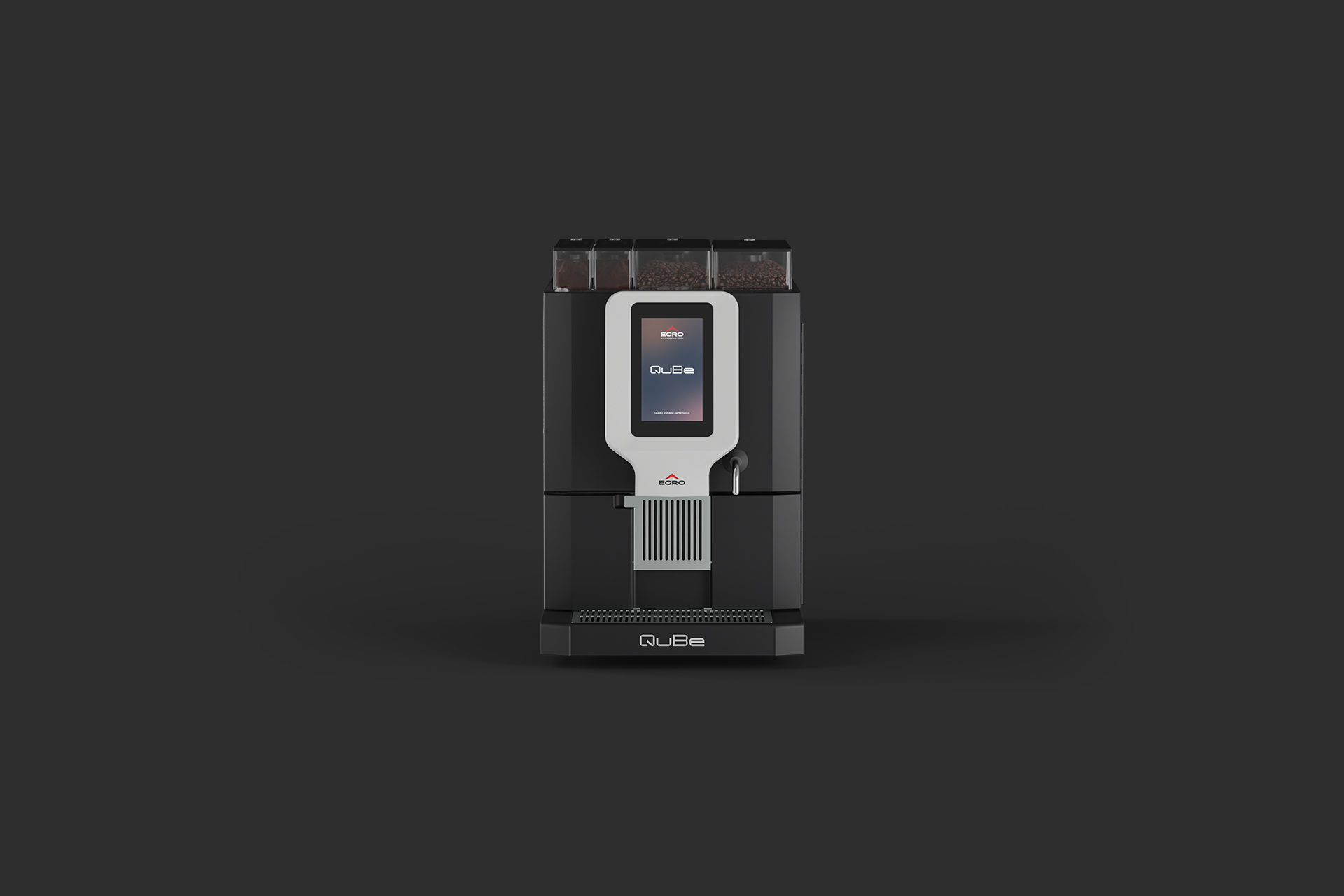 Built-in hoppers
1 or 2 built-in hoppers for coffee beans and up to 2 built-in powder hoppers for soluble products.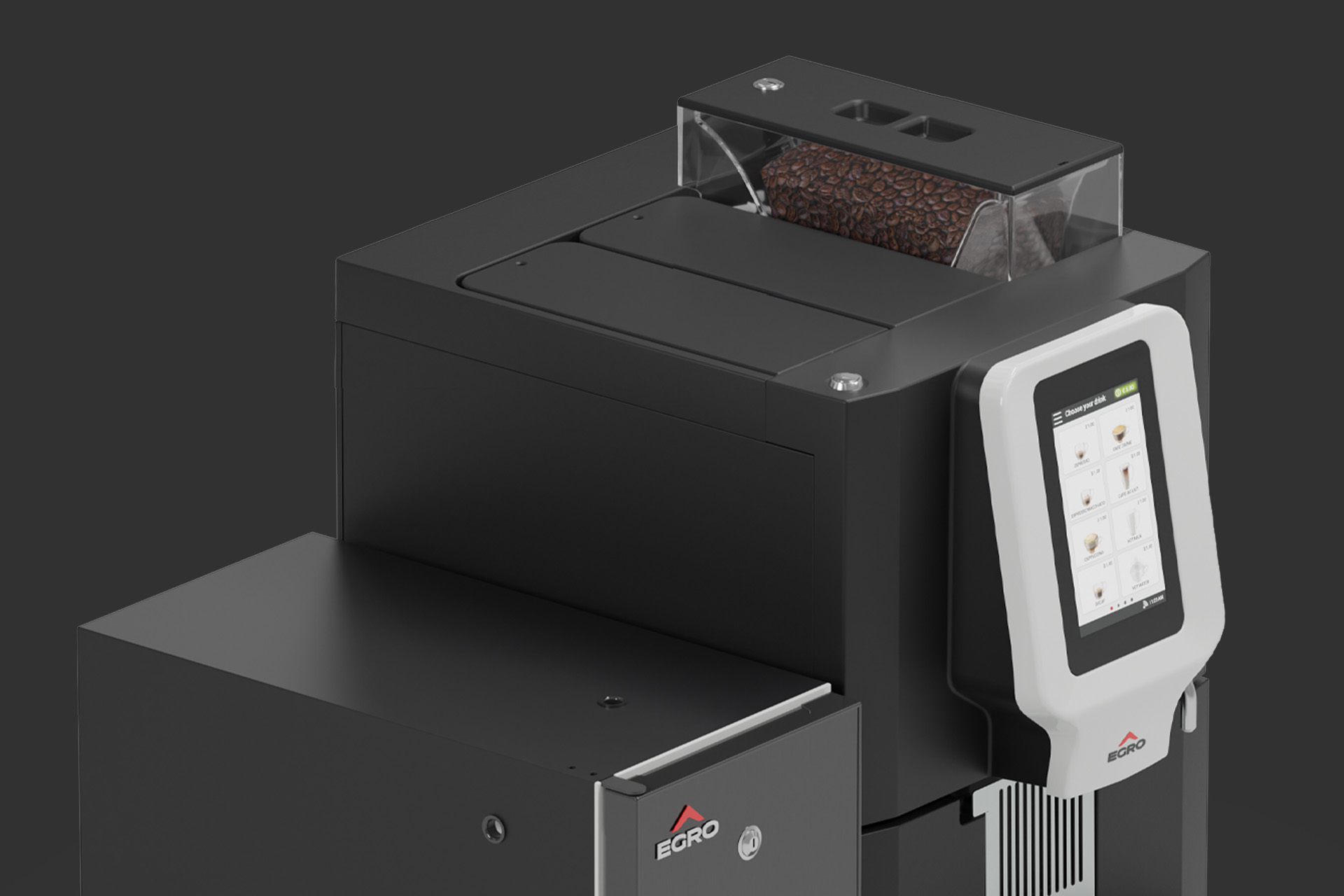 Milk systems
QuBe offers two different systems for the automatic preparation of fresh milk drinks: Quick Milk and Pro Milk. Discover the solution that best suits your needs.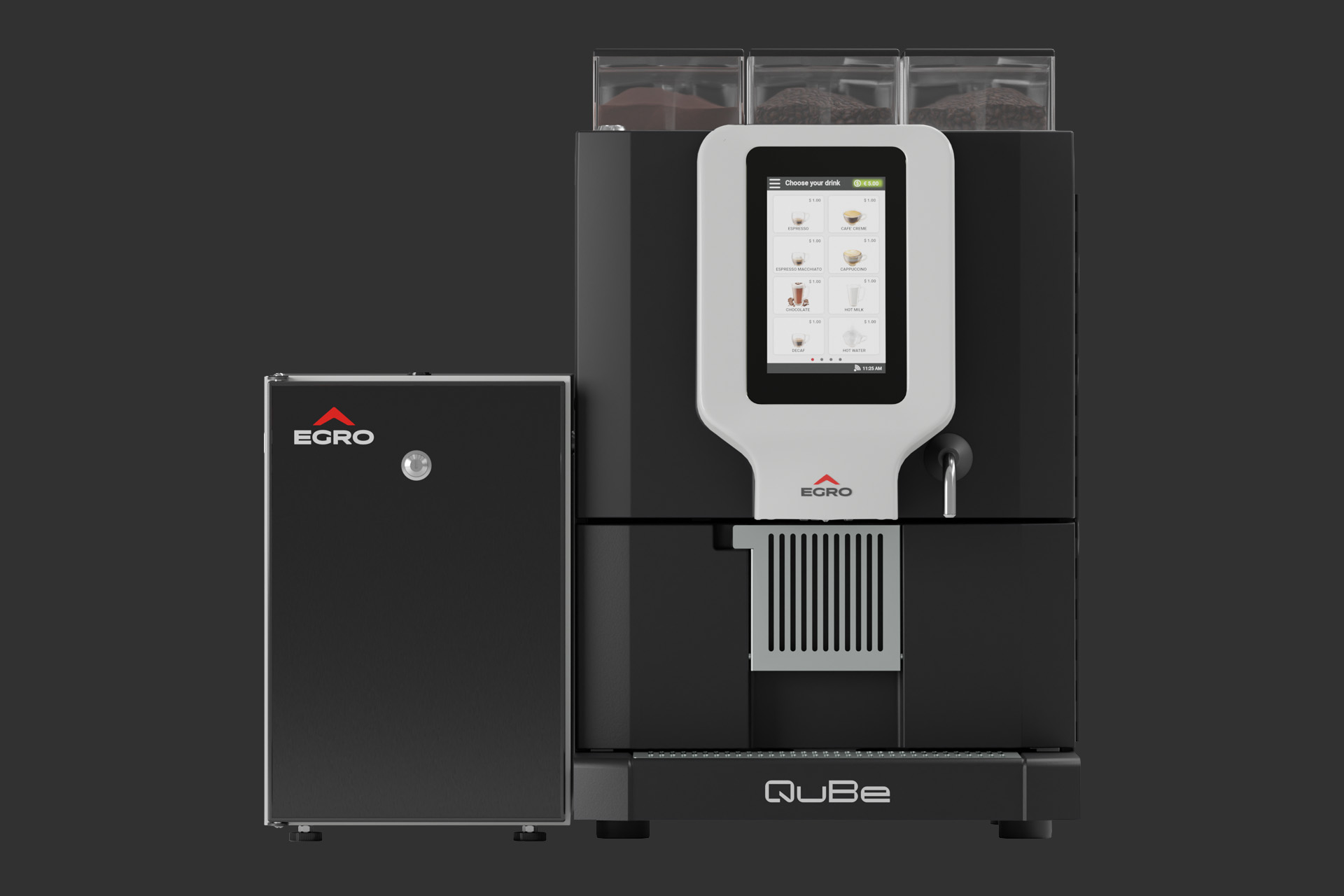 7″ Touchscreen
Select your beverage with a simple touch and navigate through the menus to customise your recipes.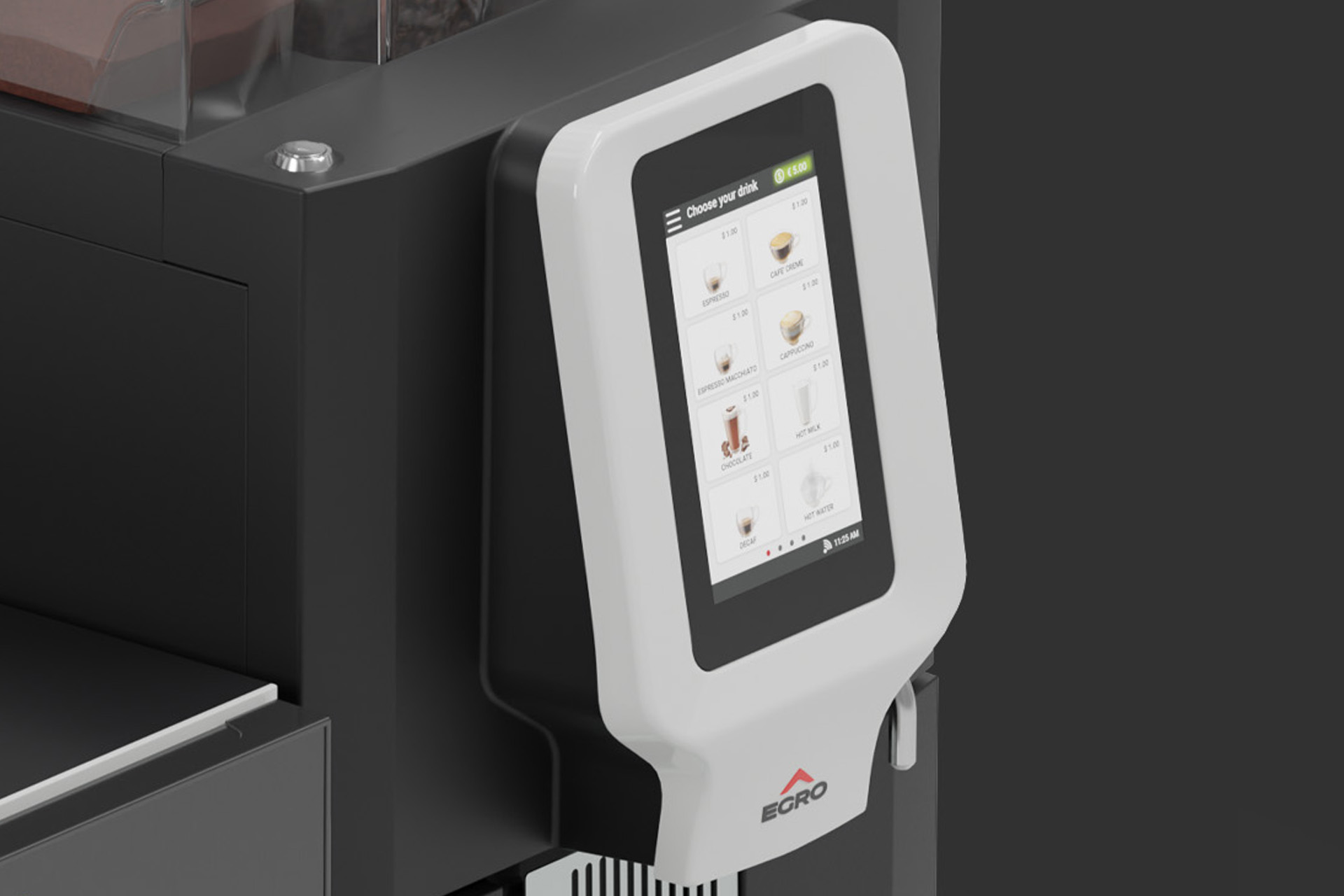 Easy to use and to maintain
Just tap to make a coffee, another tap to open the front panel to reach the internal components, and a few minutes to complete a cleaning cycle.
Designed to satisfy every need

3 versions with 8 different configurations and MDB protocol for external payment systems.