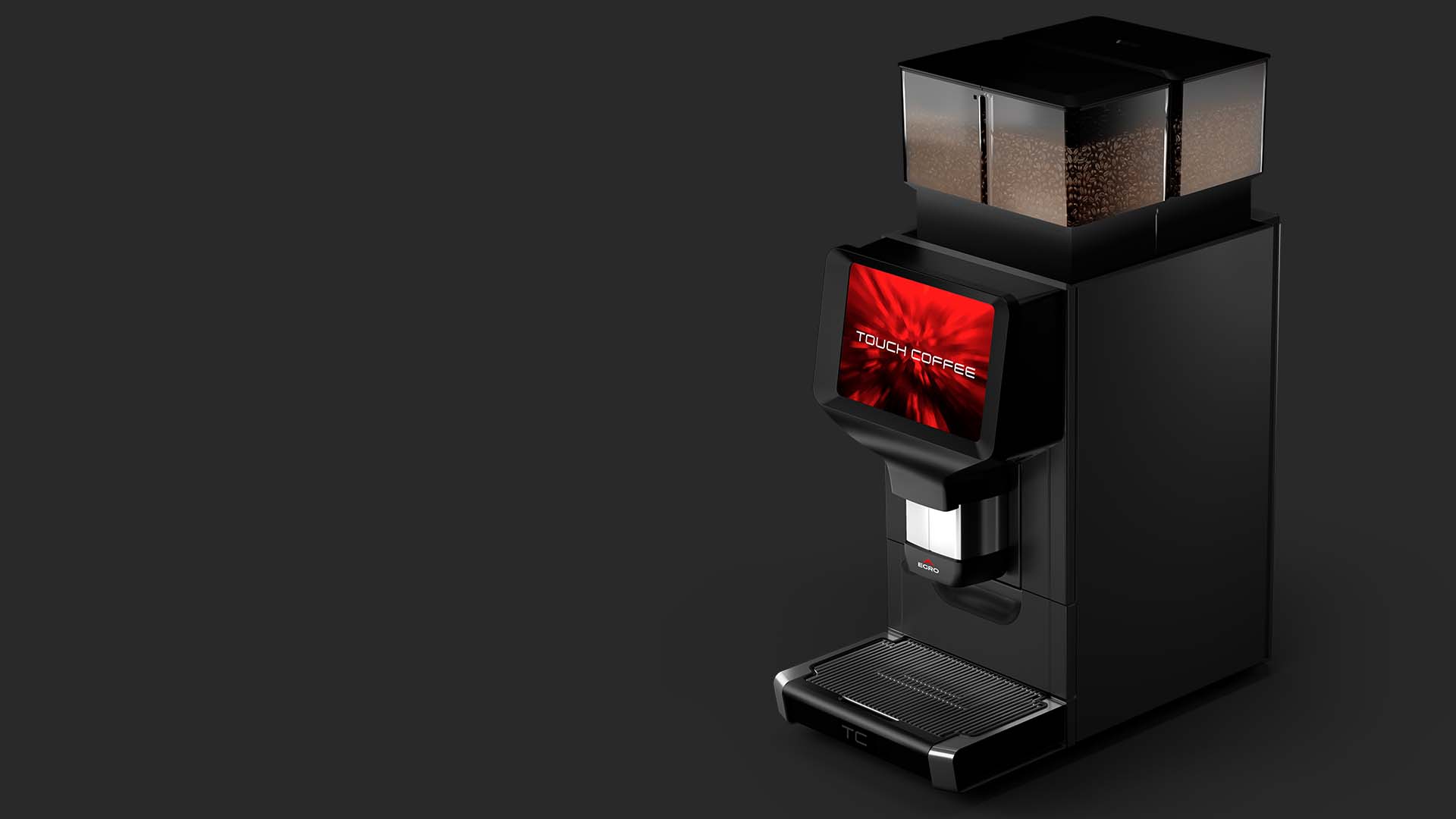 FULLY AUTOMATIC COFFEE MACHINE
Touch Coffee
Fill up your cup
Egro Touch Coffee is the fully automatic coffee machine designed for drip coffee. delivers top-quality fresh coffee, from the bean to the cup, and guarantees consistency and reliability over the long term. It features maximum variety thanks to a unique "4 bean hoppers" system, that allows you to always have up to 4 different types of coffee available. Touch Coffee is also available in a version with integrated Coffee Cooler, ideal for all locations that serve drip coffee with ice.
Always fresh, cup after cup
Fresh drip coffee ground straight from the bean and brewed on demand, in all cup sizes or in carafes of up to 1 litre per cycle.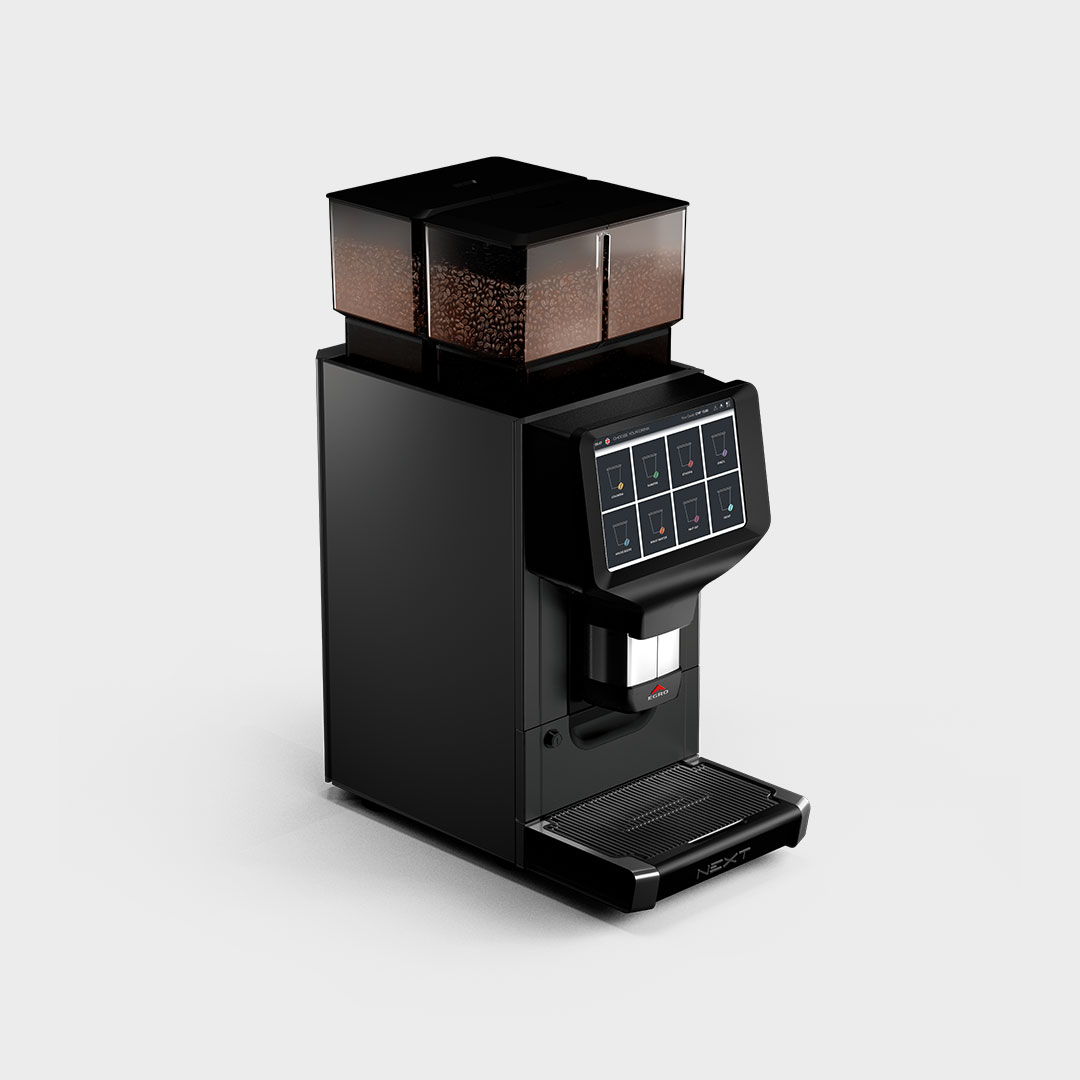 Stainless steel brewing unit
Stainless steel brewing unit with 22-g brewing chamber.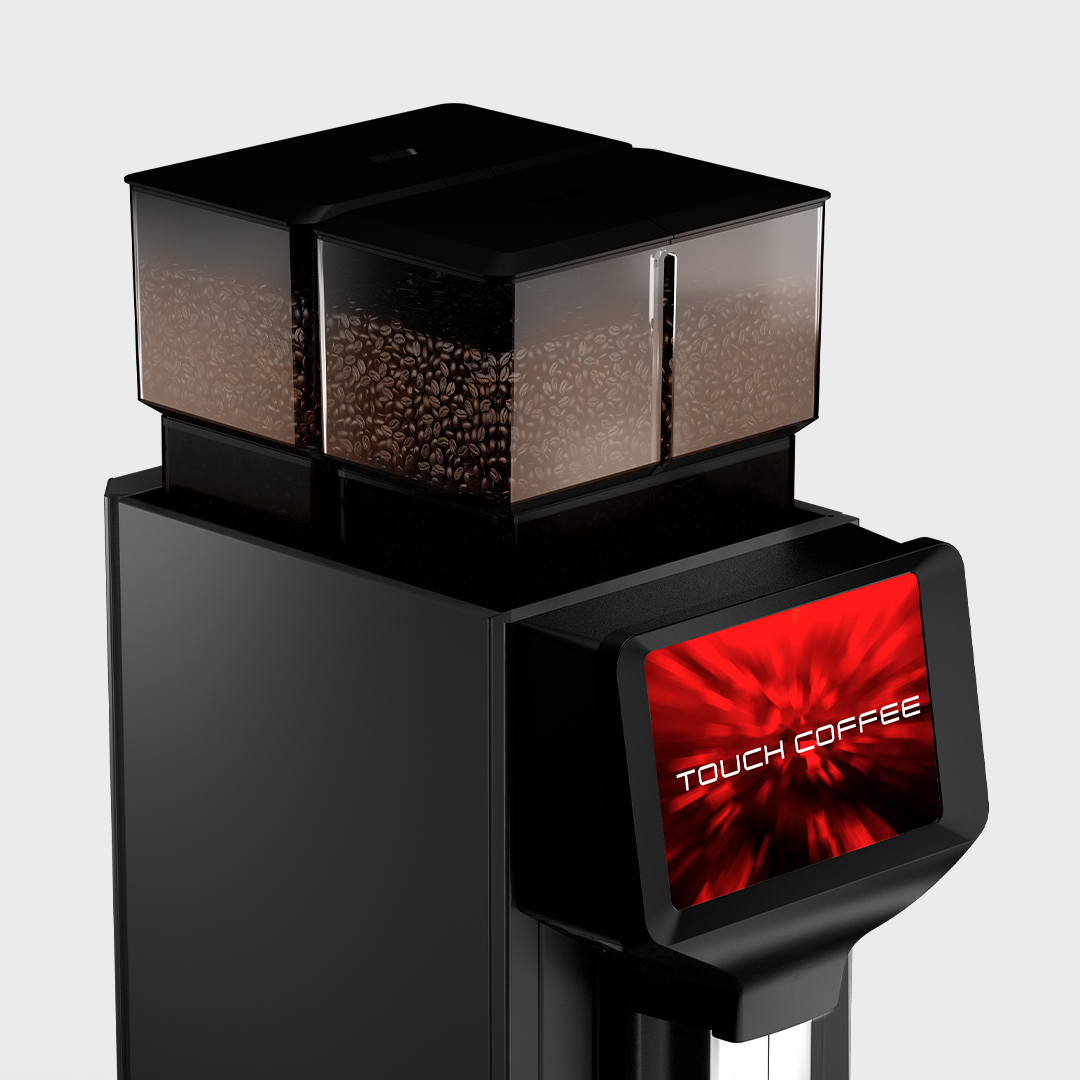 4 Bean hoppers
4 different base coffees always ready to brew and the possibility to customise different blends.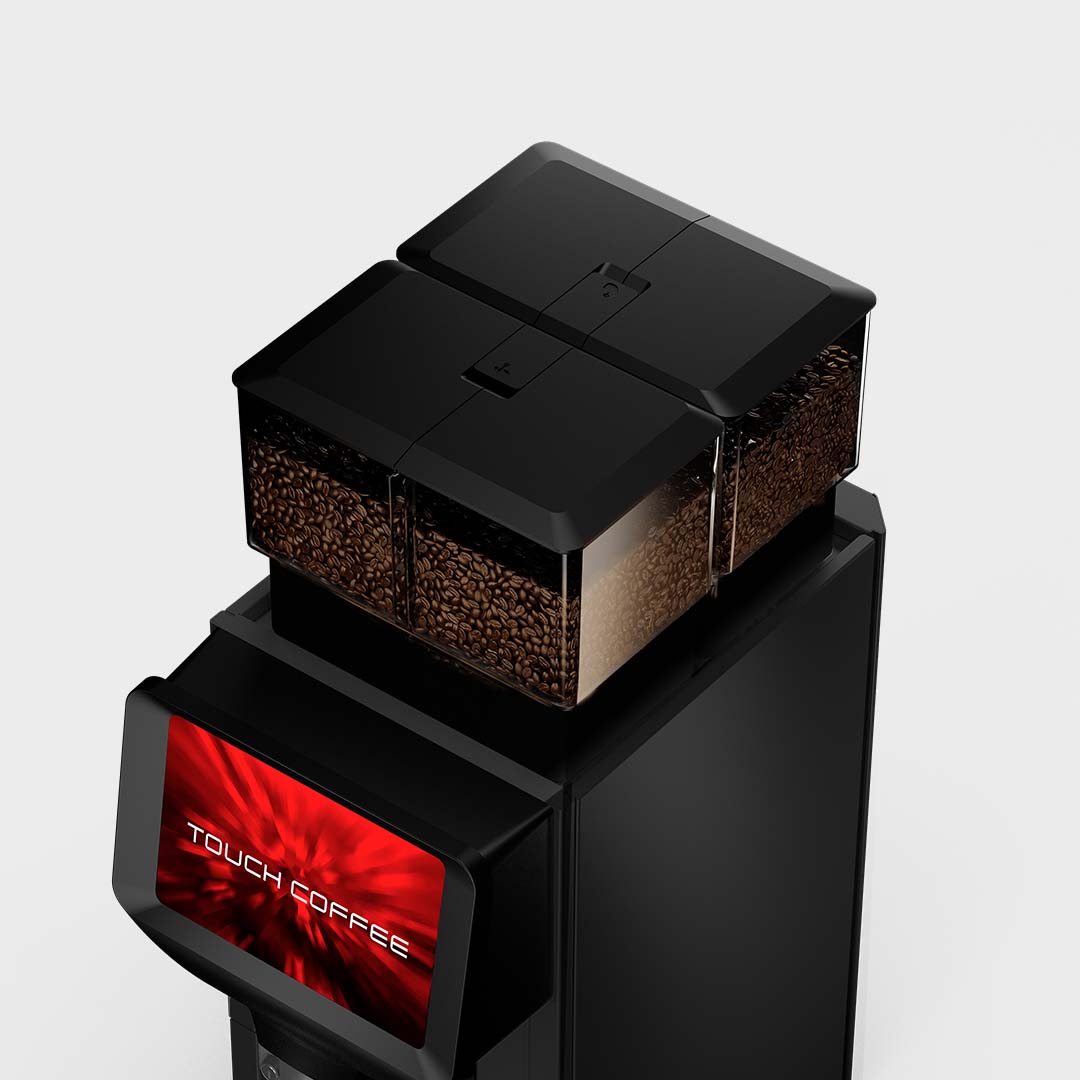 10″ HD Touchscreen
Swipe, tap and scroll with ease through the menu. It's as easy as using your smartphone, with all preferences and drink selections at your fingertips.
Coffee Cooler

Touch Coffee is also available with the built-in Coffee Cooler system to automatically cool the coffee before dispensing, from 88° down to less than 50°C.
(Only with Touch Coffee with built-in Coffee Cooler version)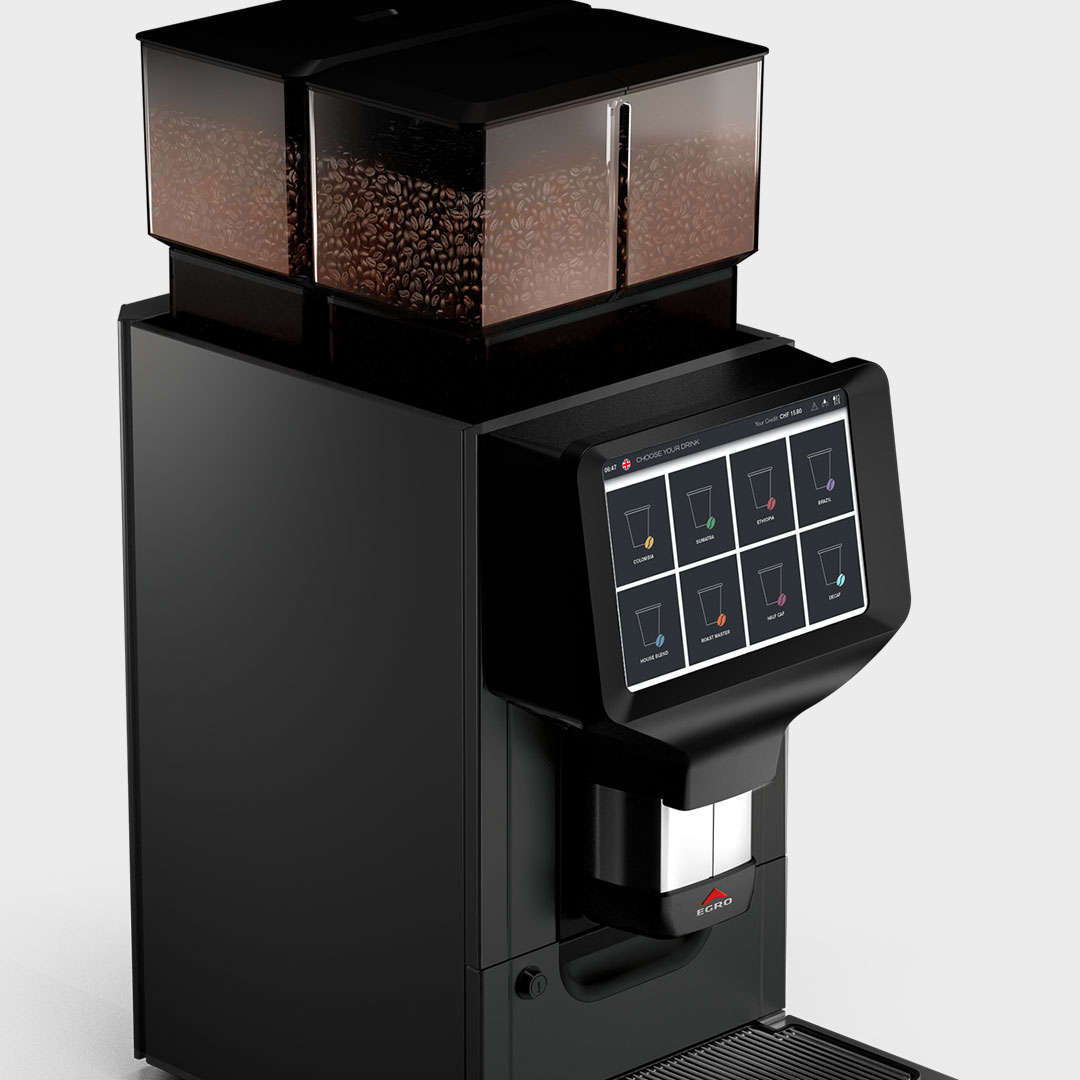 Business

No more wasted coffee, no more stale coffee in big carafes. Improve your business: Touch Coffee is faster than a traditional drip coffee maker and brews only what you're selling, with no recovery time.