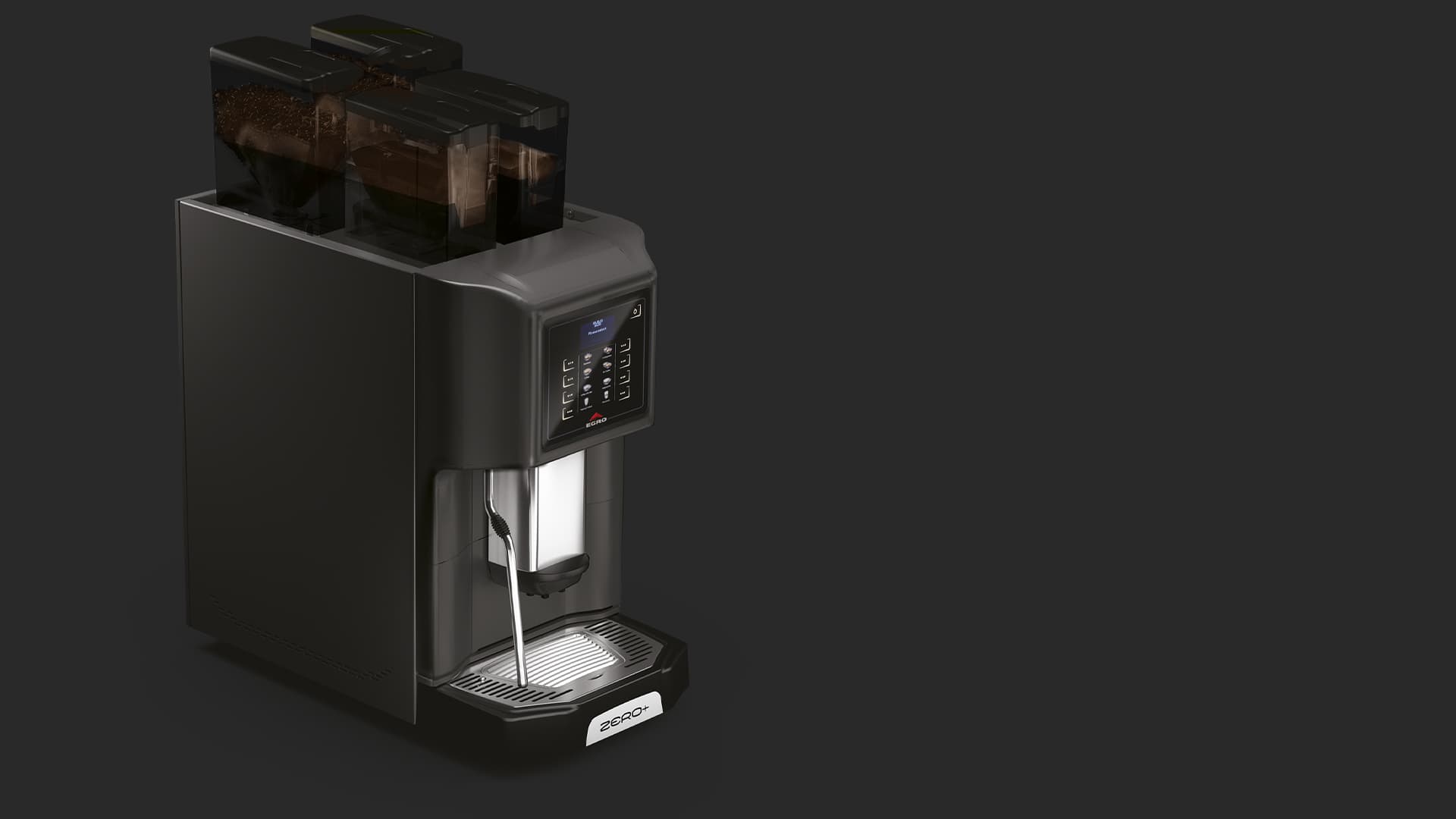 FULLY AUTOMATIC COFFEE MACHINE
Zero+
Great coffee more choices
Egro Zero+ is the ideal fully automatic coffee machine for all those locations with medium-low daily consumptions. It dispenses top quality beverages made from coffee, milk or soluble powders and manages to compact Egro-branded technology in just 33 centimeters. It is user-friendly, easy to clean, highly reliable and equipped with an innovative milk system.
Stainless steel brewing unit
The stainless steel brewing group with its 18 grams brew chamber capacity allows to brew delicious beverages out of all coffee blends or single origins.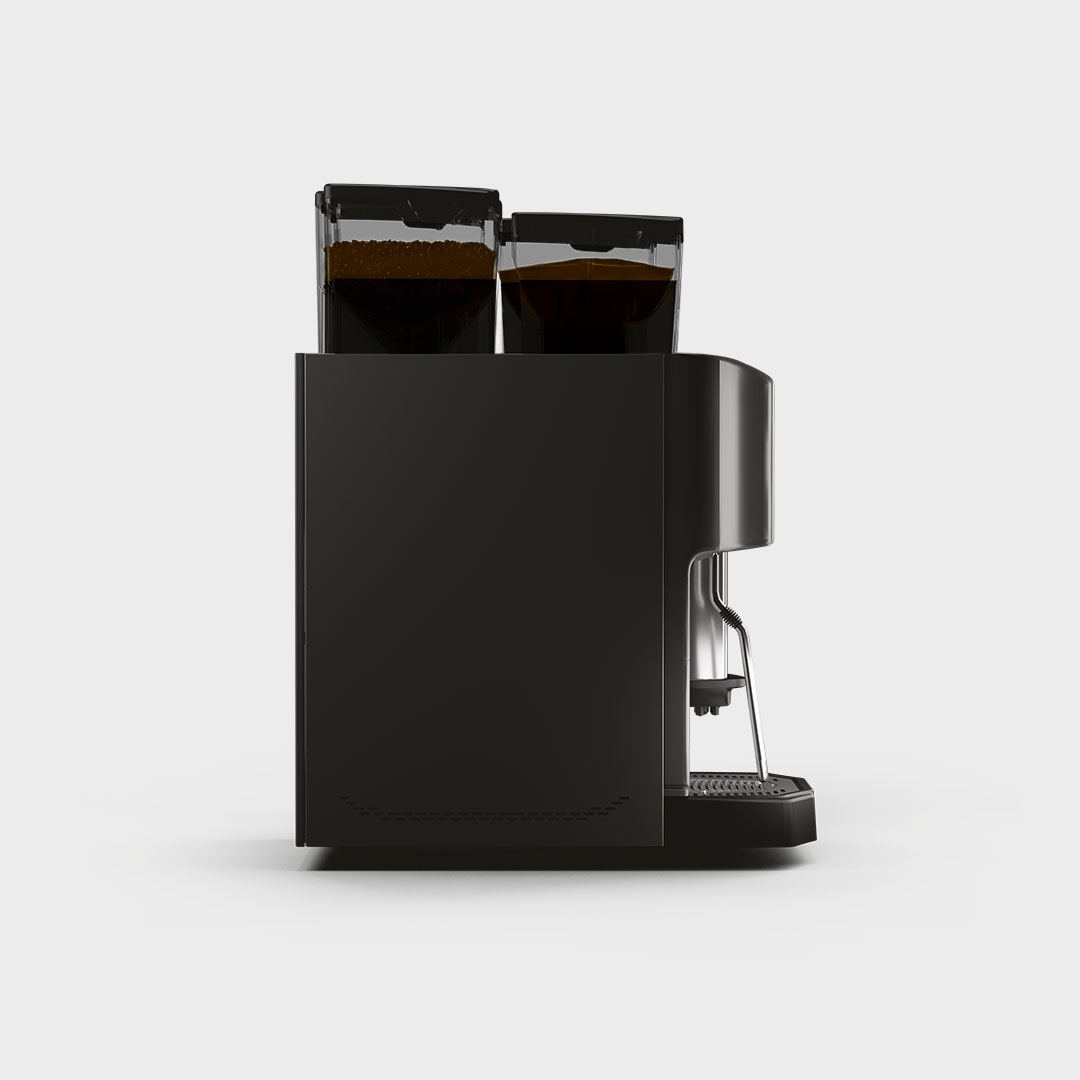 Quick Milk Pro milk system
For those locations offering a wide variety of milk-based beverages on their menu, the Quick Milk Pro version ensures top quality milk-based drinks, allowing to adjust milk temperature and frothing levels for each beverage.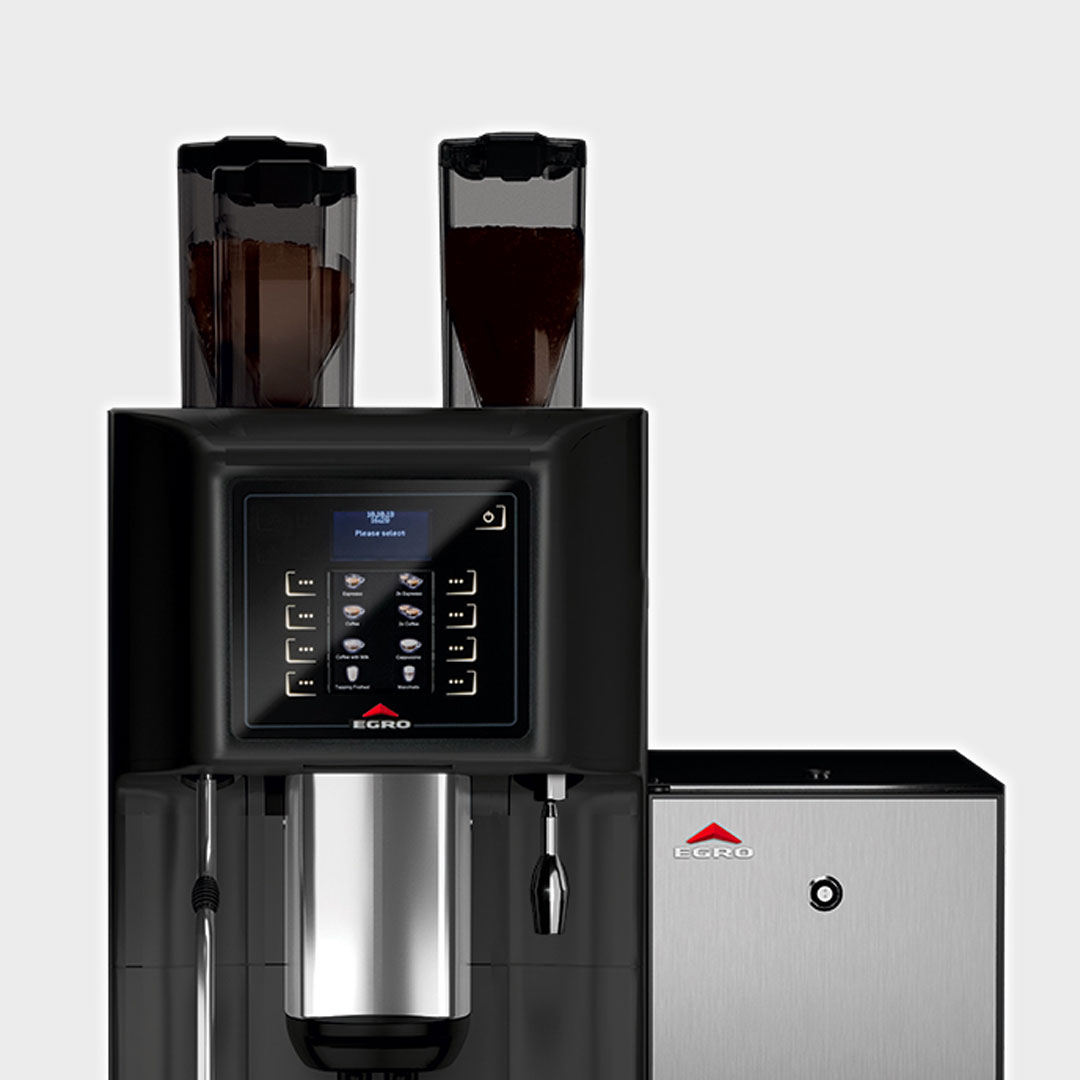 Keypad
The Egro Zero+ menu enables the configuration and setting of 16 different beverages plus hot water and steam. It is possible to personalize the label and the description of each beverage.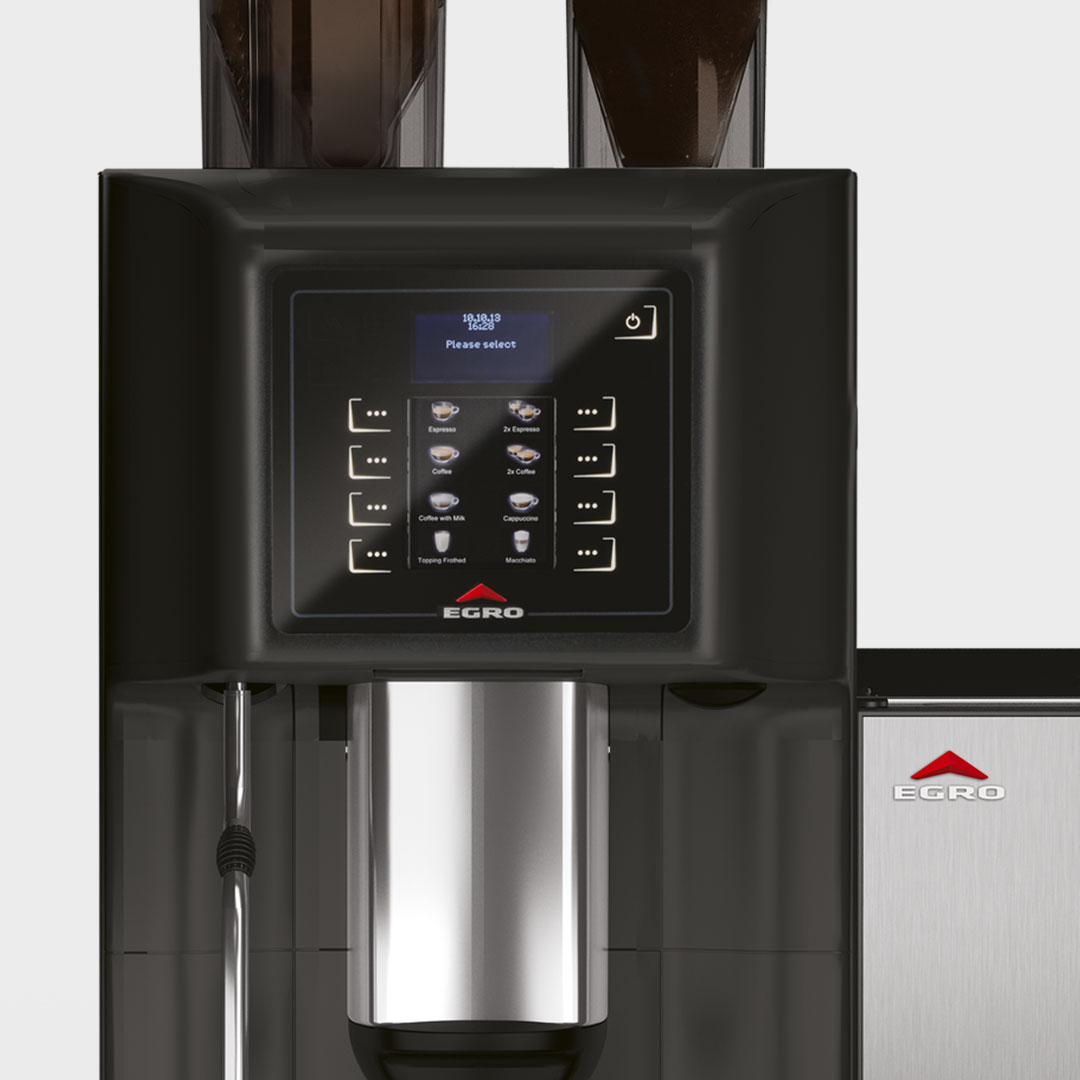 Built-in powder hoppers
The built-in powder hoppers are the ideal solution for chocolate and all the other soluble products.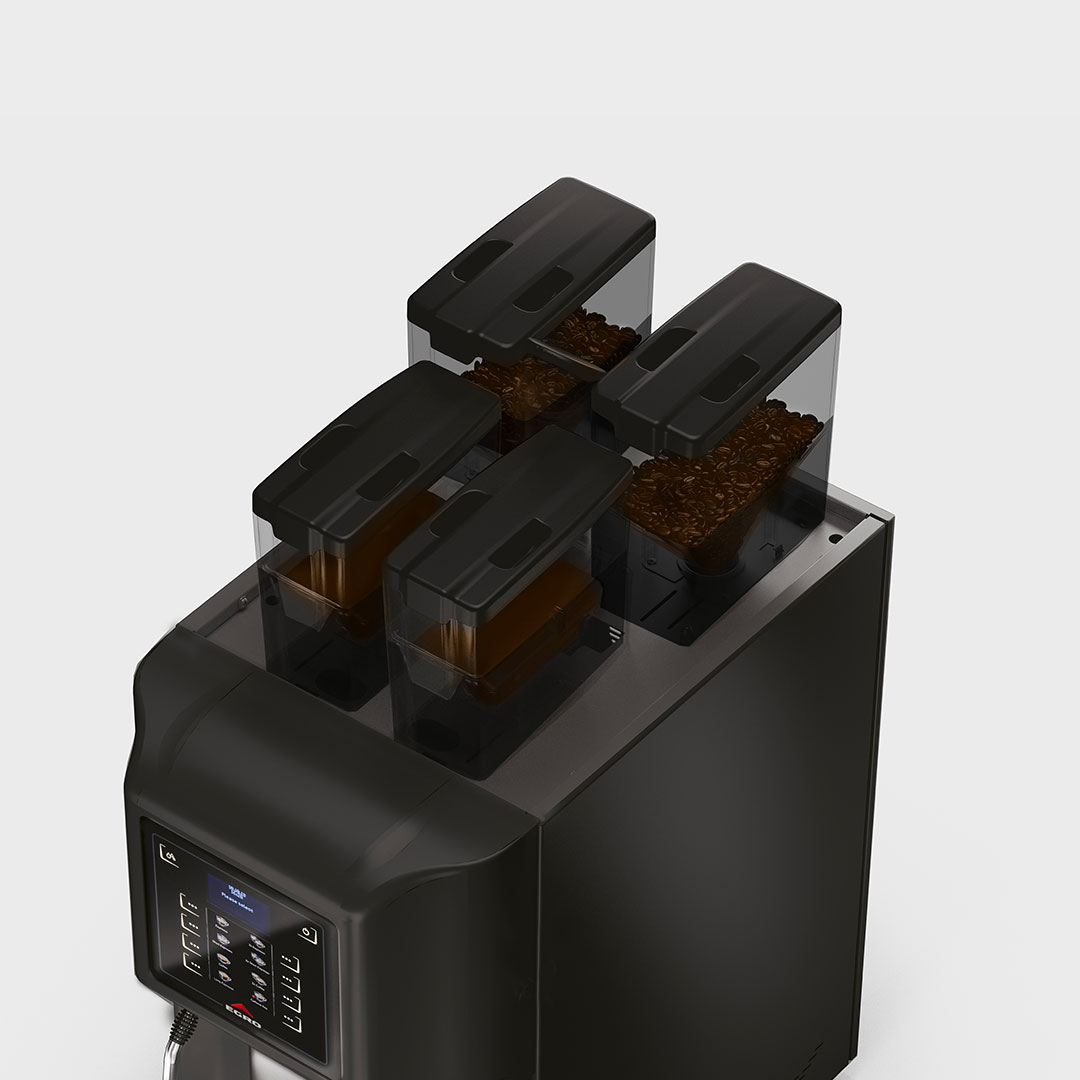 Space-saving design
Compact footprint: main unit and powder system in just 33 cm width.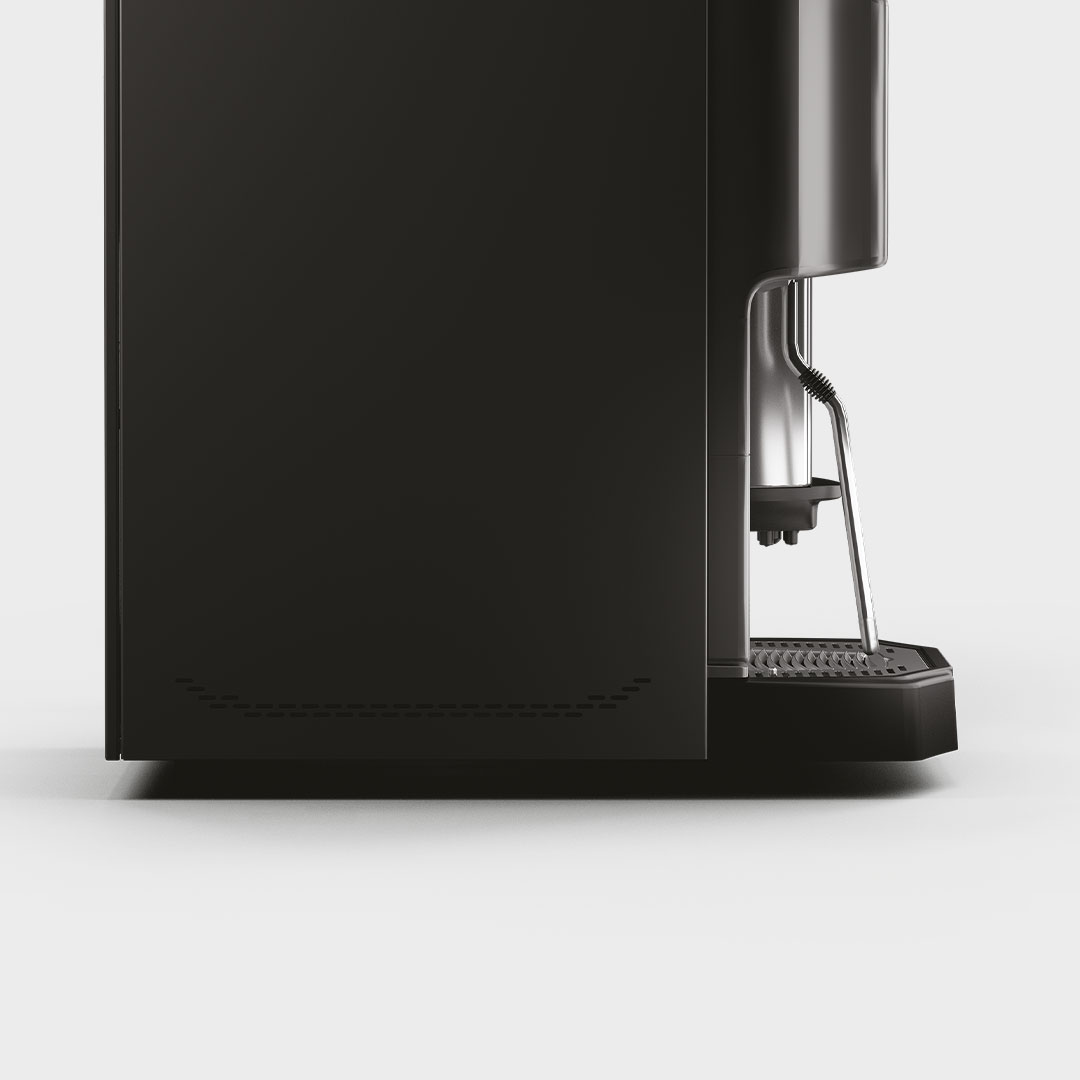 Cleaning
Zero+ provides a cleaning system which guides users through the procedure. The user may rapidly and easily activate the complete cleaning cycle (6 minutes) with hot water and detergent by following the instructions as they appear on the display. The spout can be easily removed and cleaned.