Rancilio Silvia Pro
Rancilio Silvia Pro is the official sponsor of "The Barista League: Online – Season II"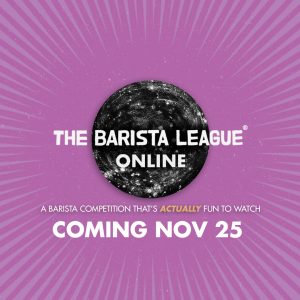 The online competition for home baristas will start on Wednesday 25th November with the presentation of the competitors
The Barista League team decided to move the competition online. After the huge success of the Season I, Rancilio is still on board to party with Barista League once again as an official sponsor and will provide to all the competitors a Silvia Pro for the online challenges.
Trailer of "The Barista League: Online – Season II"
Starting from 25th November, five international home baristas will face off in a series of unique mystery coffee challenges. All of them will work on Rancilio Silvia Pro through the comfort of their own homes. At the end of the competition, the best home barista will win an all-inclusive trip to Daterra Coffee Farm in Brazil.
"We're super excited about the opportunity to do this in Covid-times. Offering up a new season of competitive challenges – providing everyone who is feeling a bit isolated from the global coffee community, including us, with a way to stay in touch online – is the best The Barista League can do to keep us together, having fun, in these challenging times", says Steven Moloney, Barista League founder "And Rancilio is still on our side as an official sponsor".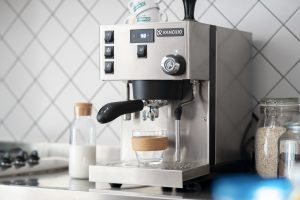 Season II of The Barista League will air between November 2020 and February 2021, feature 11 fast-paced, reality TV style episodes posted on IGTV, Facebook and Youtube. In addition, along with each episode will be released a blog post to give the readers a look into the challenges, baristas stories and special sneak peaks.
As usual, there will be special guest judges, mystery coffees, and a whole lot of chaos! Season II is going to be bigger, better, and baristier than ever. Stay tuned!
Find out more about Rancilio Silvia Pro
And stay up to date on the Barista League Online – Season II