In Rancilio Group, paying attention to the working conditions of our staff is paramount. Our motto is Safety first!, which is why we are committed to always providing guidelines to ensure safety and health during the performance of one's daily work.
On the 25th of November, Rancilio Group organized an entire training day on the subject of occupational health and safety, the Safety Day, with the contribution of Aristea di Legnano.
This year's event took the form of a "speed date", during which our group was invited to participate in four different workshops curated by educators Gloria Bevilacqua, Myriam Sabolla, Marino Ghezzi and Andrea Spadotto who helped us explore various issues regarding the well-being of people in our company.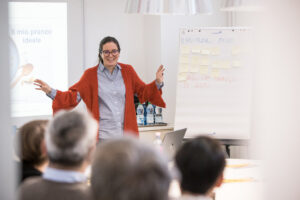 In a chaotic and dynamic world like ours, it's easy to neglect our physical and mental well-being. Small measures towards oneself and towards others can significantly improve our lifestyle, both in our private and professional spheres.
The way we process stress and external pressures can positively or negatively affect the people we interact with. Finding spaces to dedicate to ourselves during our day can give us precious moments to recharge and look at things from another perspective.
Nutrition is another essential factor to guarantee us the energy necessary to work well. Small daily healthy choices during our meals can help us be lighter, more productive and positive.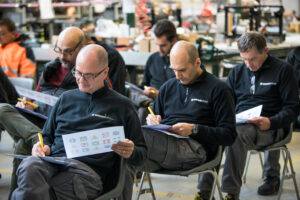 Our collaborators have also had the opportunity to explore how our positive attitudes and safe behaviour can improve the quality and safety of their own work and that of others.
The first factor to consider, however, is communication. Evaluating how people can read our gestures, words and directions can improve our strength as a team and make our leadership more effective.
Thanks to all the people who contributed to the organization of the event and to the colleagues who participated with enthusiasm and collaboration.