Be inspired. Brew different.
The RS1 helps coffee professionals offer a better coffee experience by providing cutting-edge brewing technology combined with Rancilio expertise and a unique workflow design, resulting in an easy to use professional multi-boiler espresso machine with a great value.
Multi-boiler espresso machine machine for professionals
Sca certified dual-boiler espresso machine
Rancilio Specialty RS1 passed the rigorous Specialty Coffee Association testing standards and is recognised as a SCA Certified Espresso Machine
DISCOVER MORE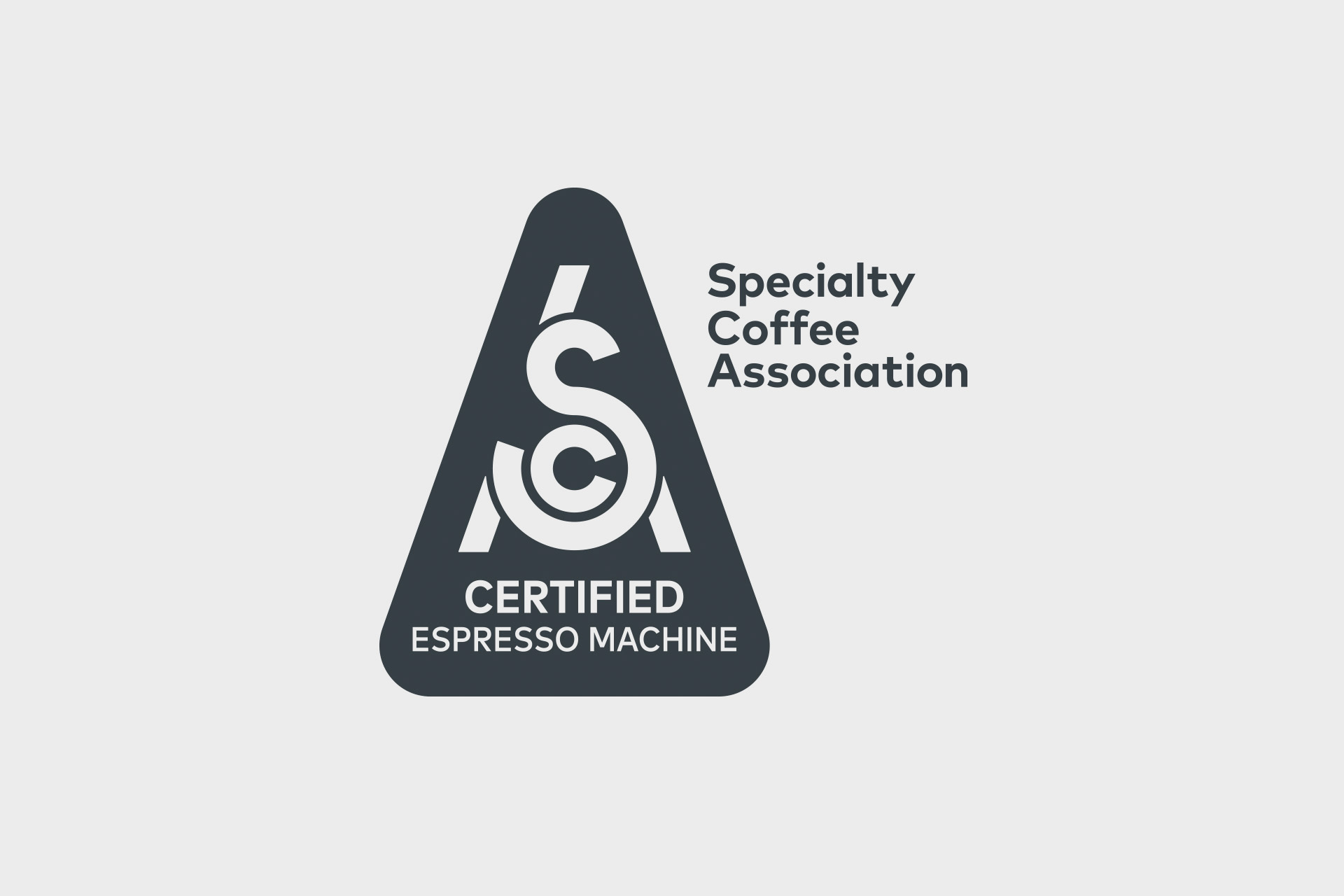 4.3″ touchscreen and group head with dedicated display
RS1 is the professional coffee machine that provides quick and intuitive access to all settings via the digital touchscreen. It is equipped with dedicated displays for each group with dispensing stopwatch and extraction temperature.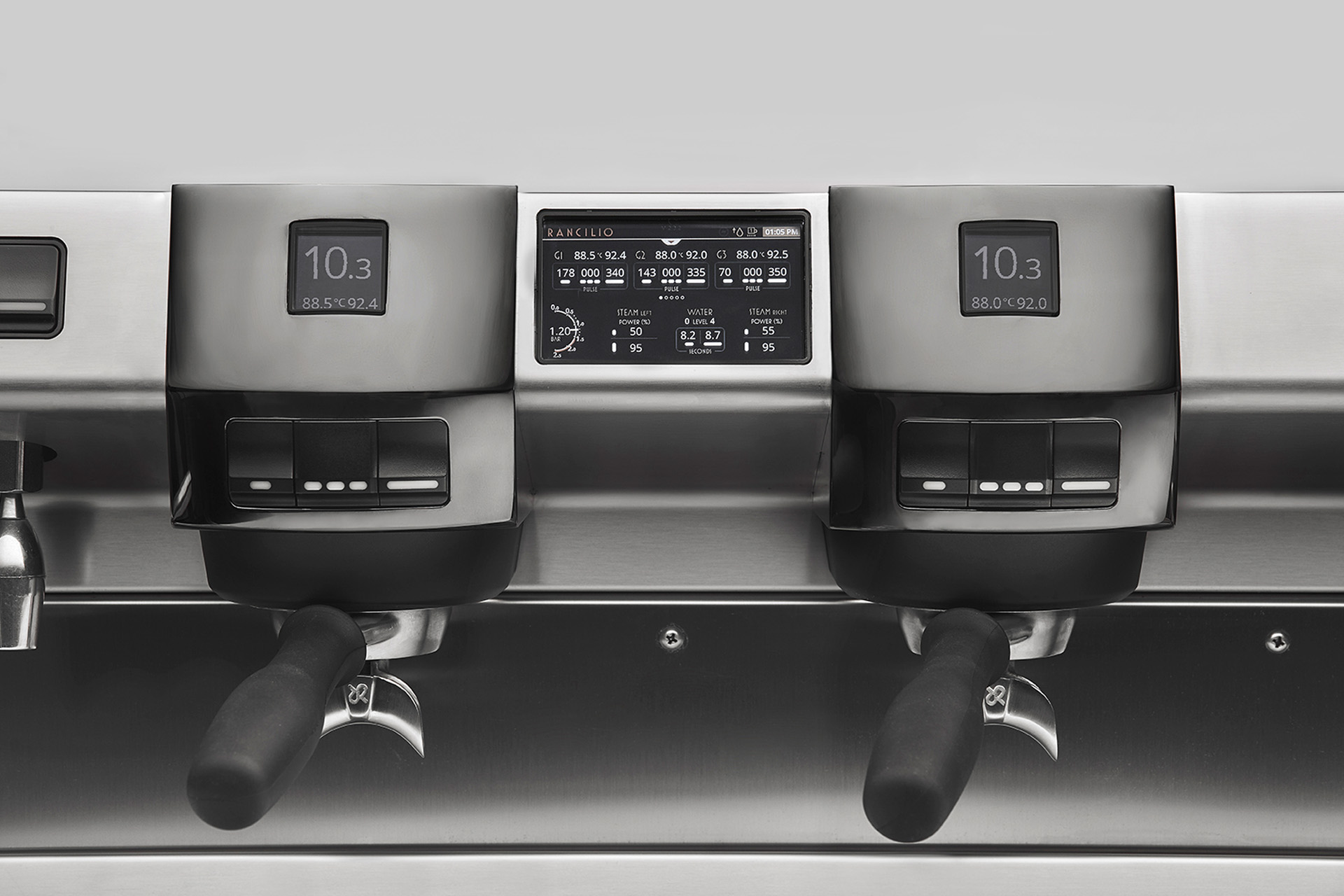 Multi-boiler technology for espresso machine
Each stainless steel group contains a micro-boiler and two heating elements. As well as keeping the temperatures of both the water and the group stable, the multi-boiler system improves the thermal performance of the machine, even when simultaneously brewing espresso and steaming milk, and allows different temperatures to be set for each group head.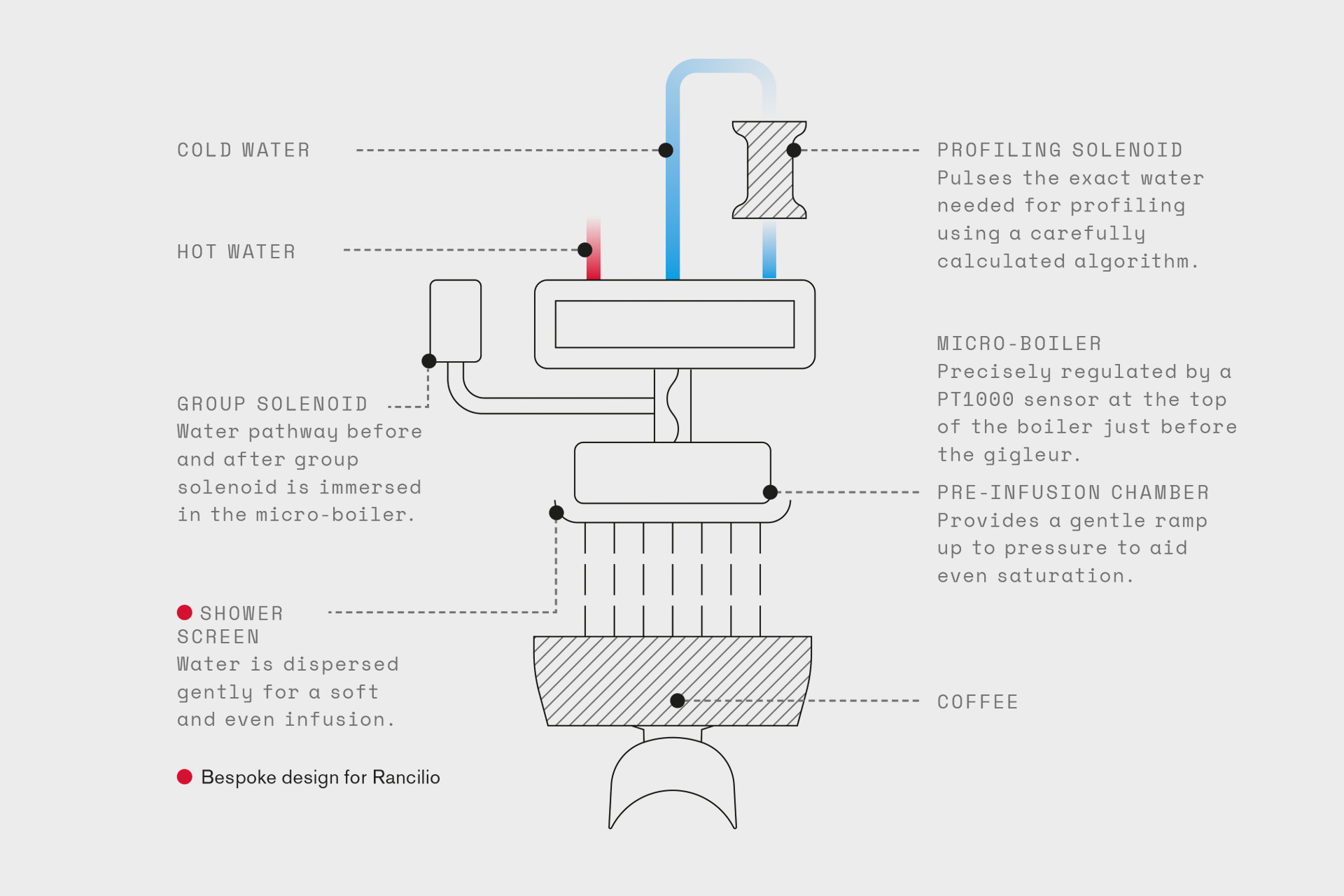 Advanced temperature profiling
Thanks to Advanced Temperature Profiling technology, among the most advanced multi-boiler technology for espresso machines, baristas can increase or decrease the temperature of the water dispensed during espresso extraction by up to 5°C (9°F). By accurately controlling the temperature profile of the espresso extraction, baristas are given a precise tool to unlock the flavour potential of each single-origin coffee or blend. By adjusting the temperature, variable results can be achieved in terms of sweetness, acidity, body, bitterness and astringency.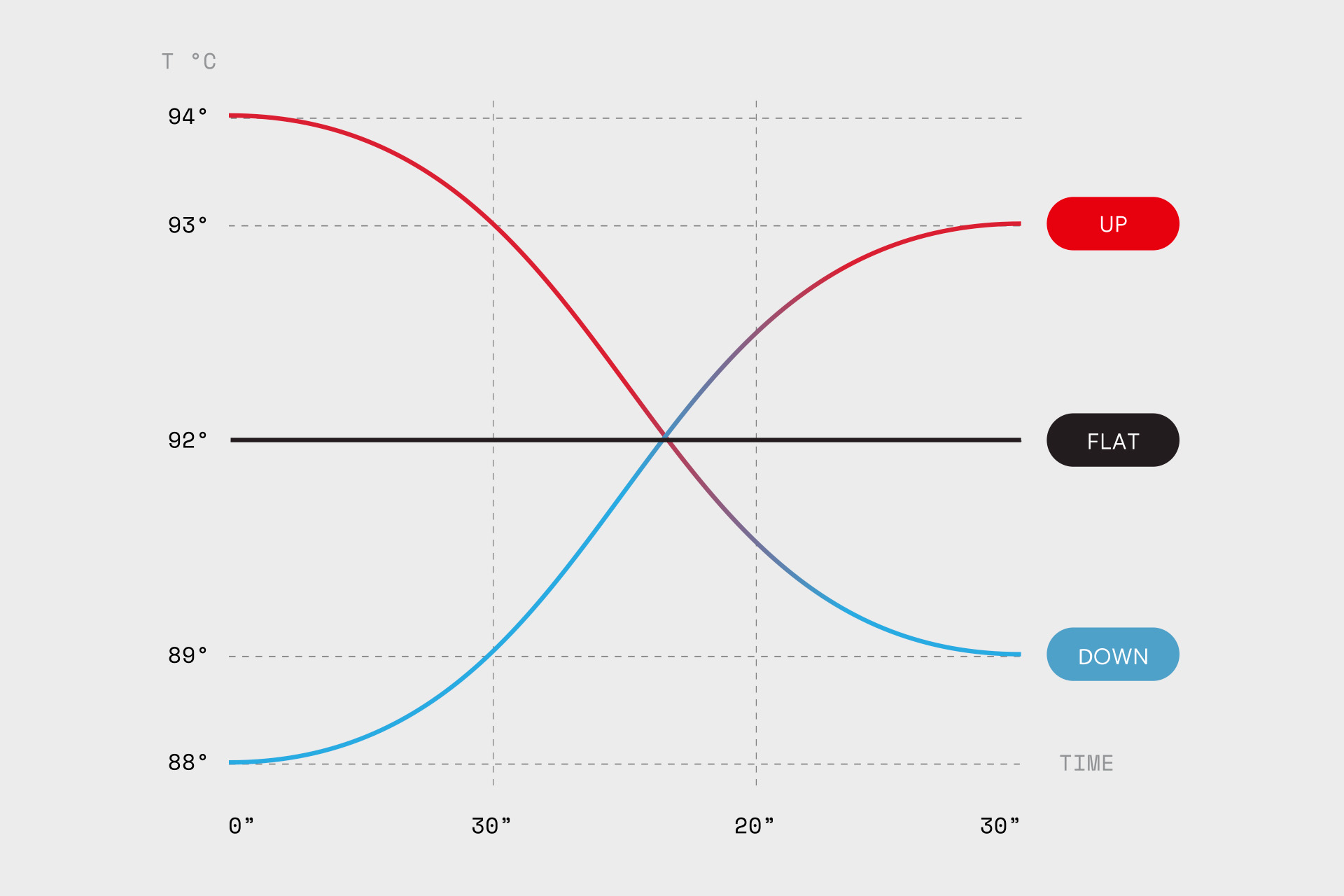 Pre-Infusion And Post-Infusion
RS1 multi-boiler espresso machine allows The barista to vary the water pressure both in the initial stage (pre-infusion) and in the final stage (post-infusion) of the extraction process, choosing between mains pressure or pump pressure, and adjust the duration of both stages. By using low-pressure water from the mains, the barista can achieve more consistent extractions, reducing the risk of channelling and better preserving soluble substances and aromas which, with high-pressure over-extraction, may not make it into the cup.
DISCOVER MORE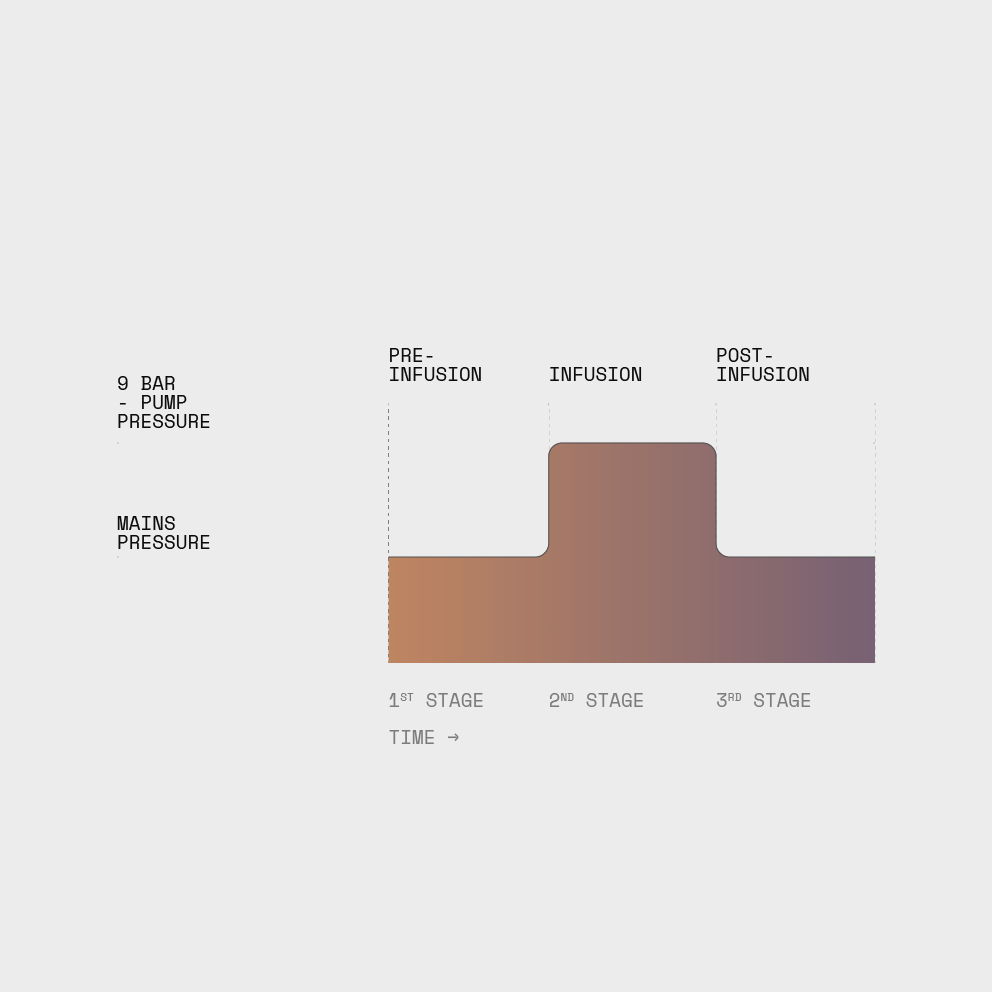 Variable steam lever
Steam lever with a "Purge" function and two positions for steam delivery, each adjustable to different powers: perfect for switching between various jug sizes and different types of milk.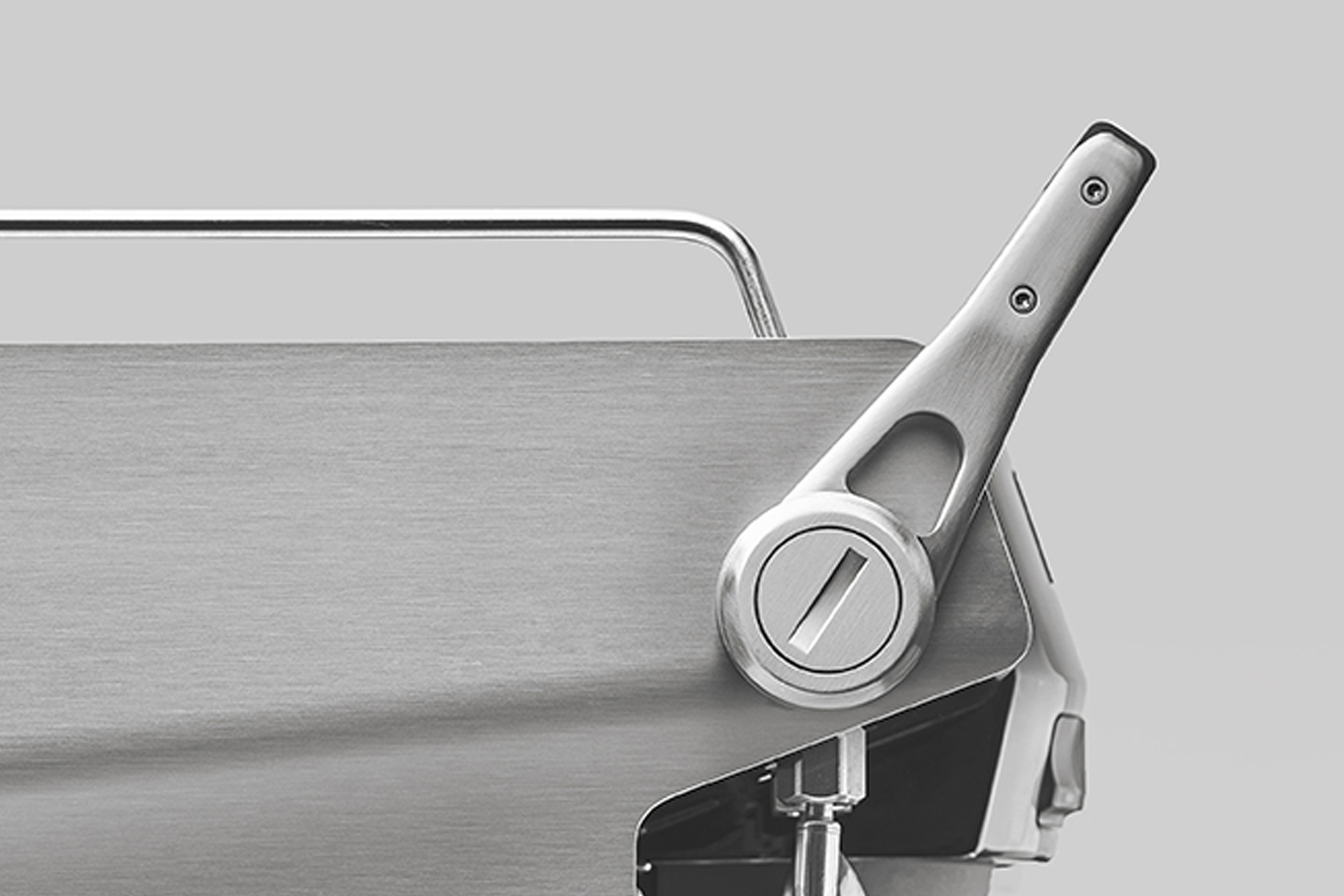 Tech-friendly design with eco mode
Easy access to pump adjustment and internal components, arranged to speed up maintenance operations. Insulated steam boiler with programmable water renewal and low power and eco mode.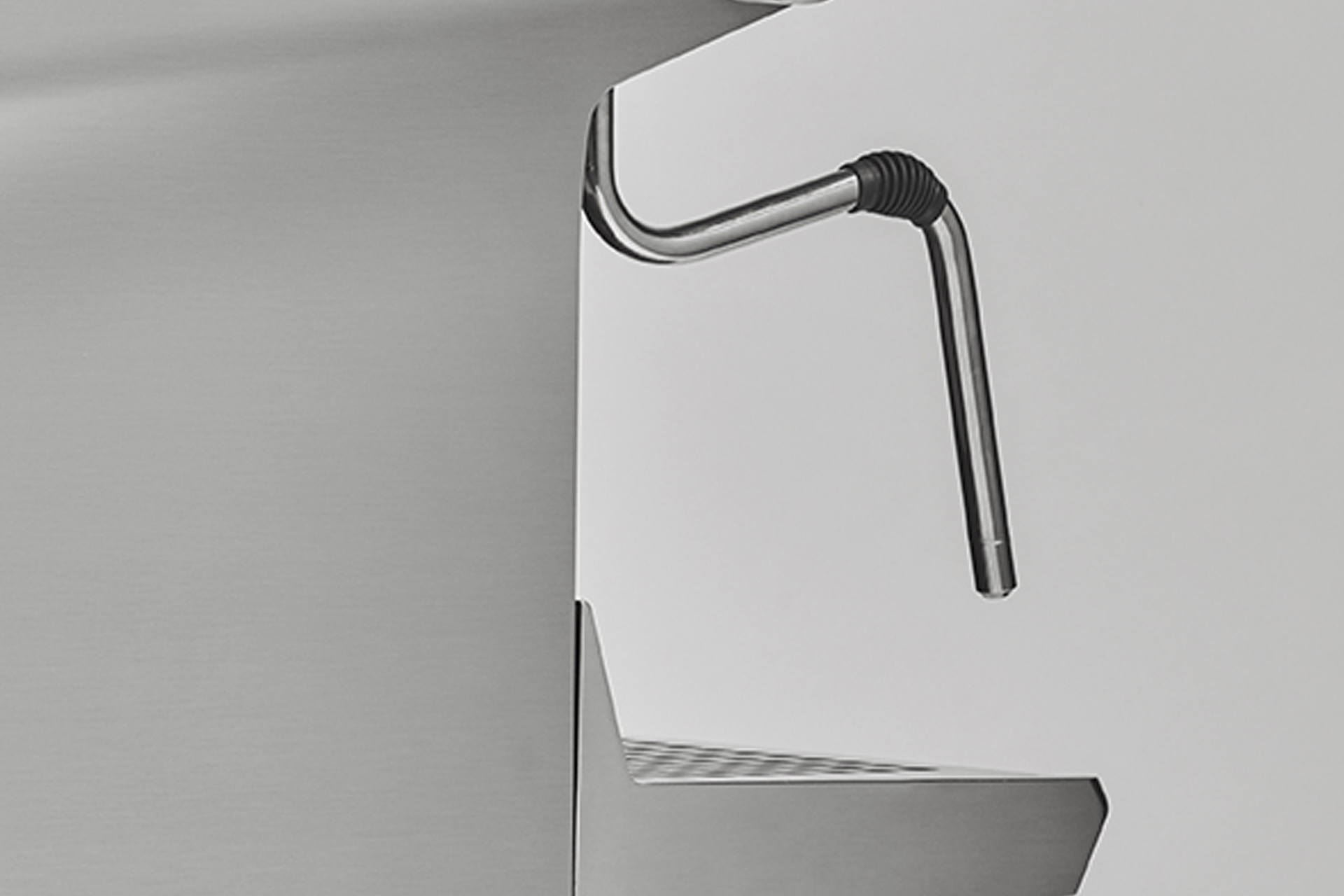 3 colours
RS1 is available in 3 colours: stainless steel, black and white.
Customization
All body panels can be powder coated to meet customer needs. Info and prices upon request.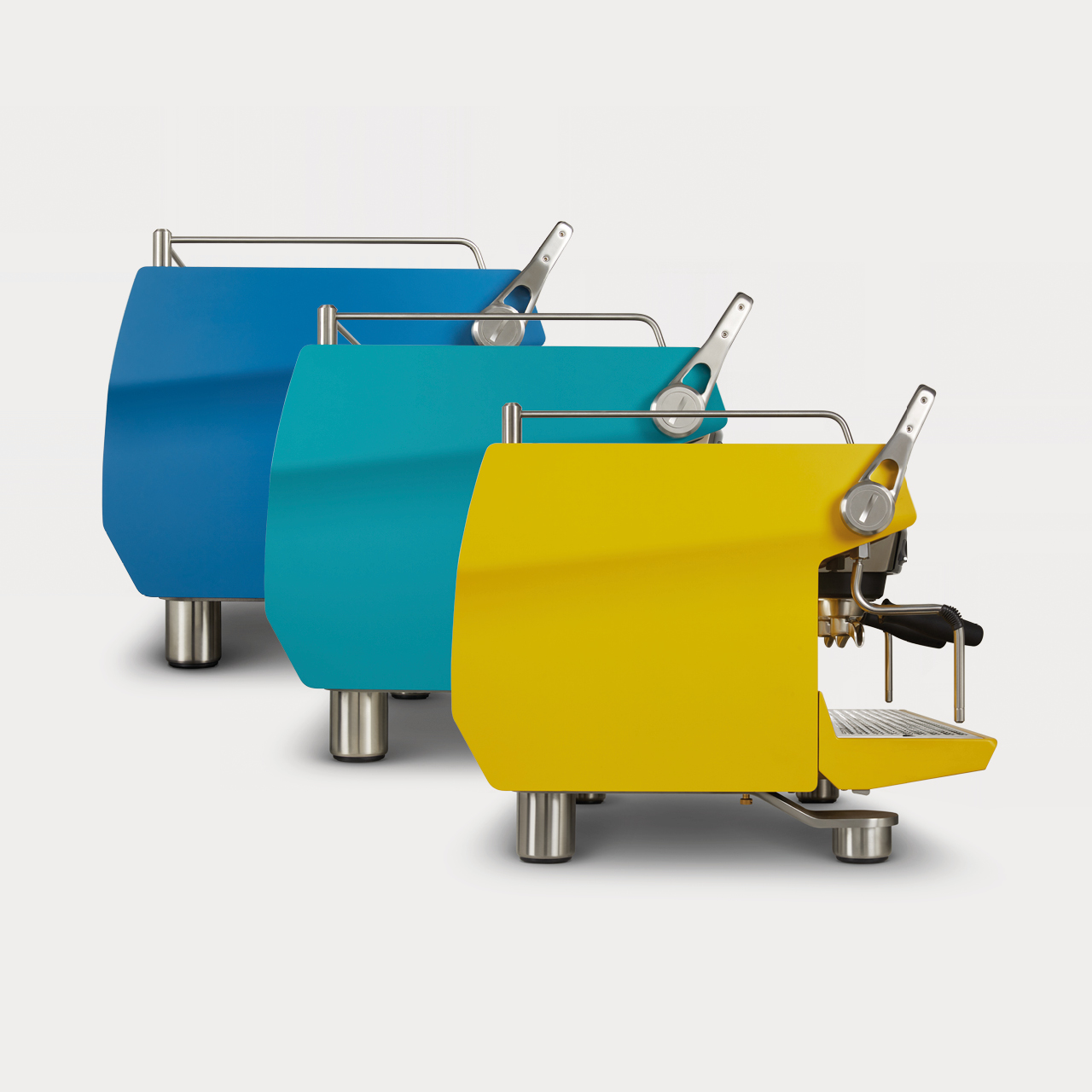 Wood Kit (optional)
Wooden handle portafilters and wooden steam lever handles are available as optionals for RS1 and RS1 Black.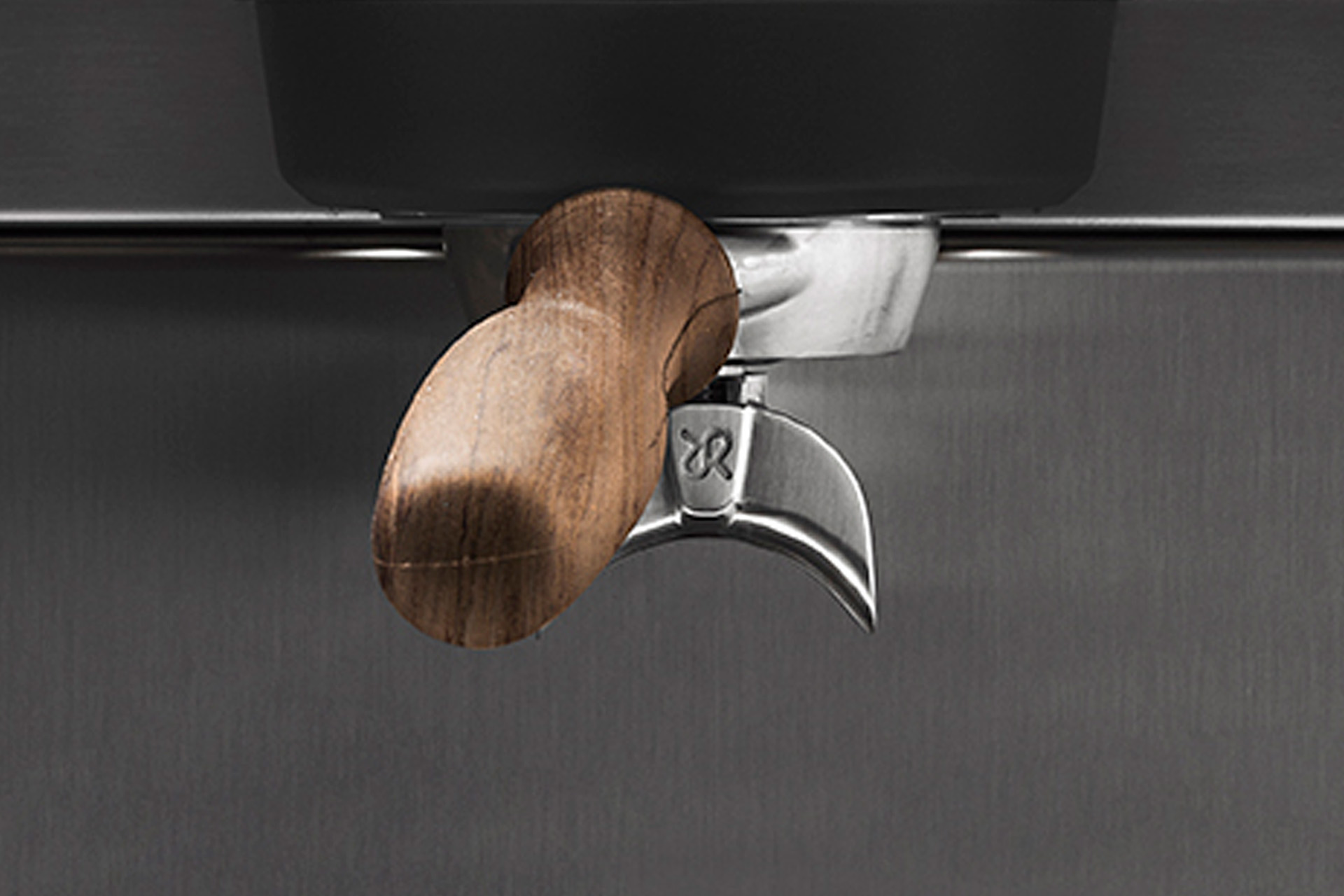 Barista Kit
The RS1 comes with a set of professional barista accessories
as standard:  1 portafilter for each group, 1 bottomless portafilter, 1 dual spout for each group, 1 single spout, 8.5 g and 18 g filters, 1 blind filter for each group, stainless steel tamper (ø58 mm), calibrated cup, brush for cleaning, filter remover, microfibre cloth, sommelier cup.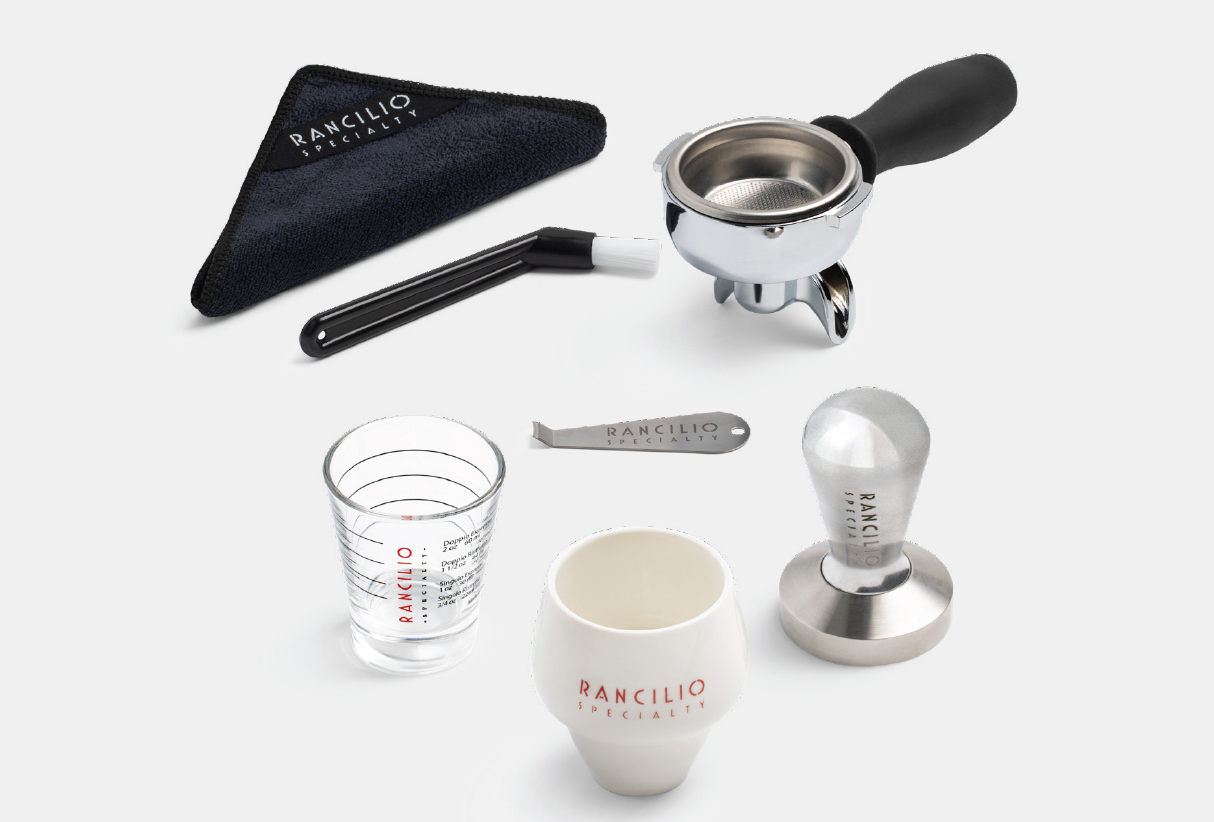 Discover RS1 in its natural habitat.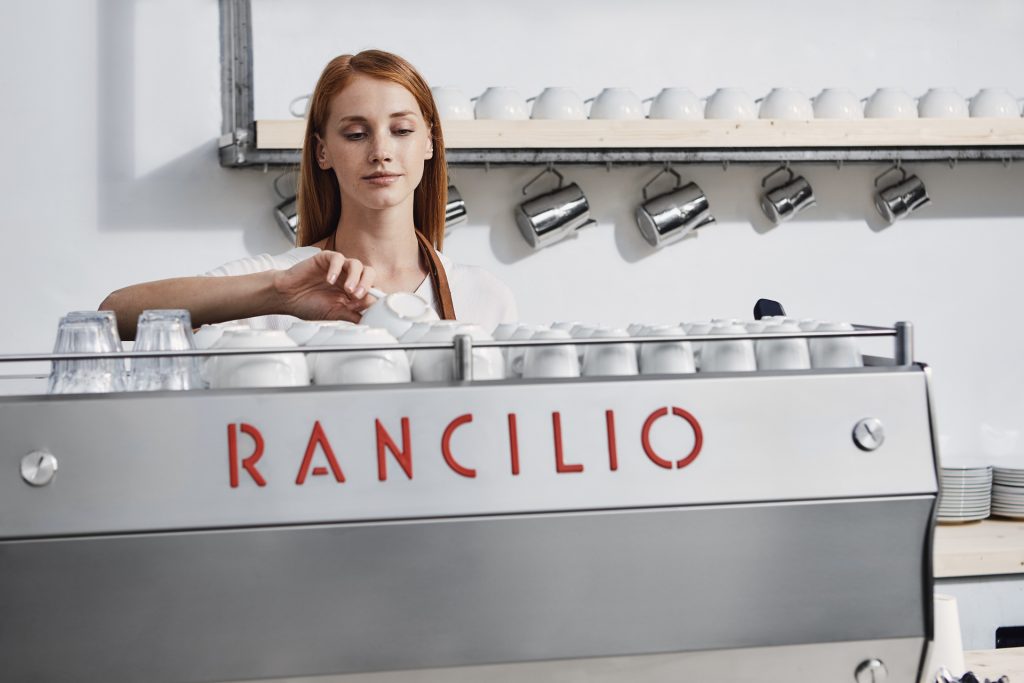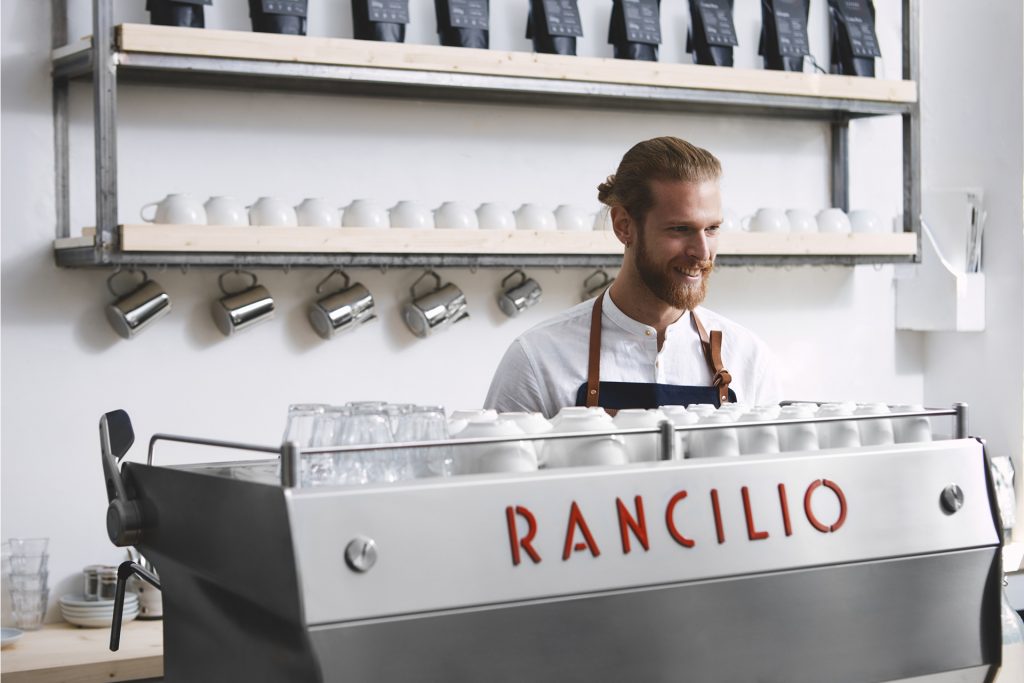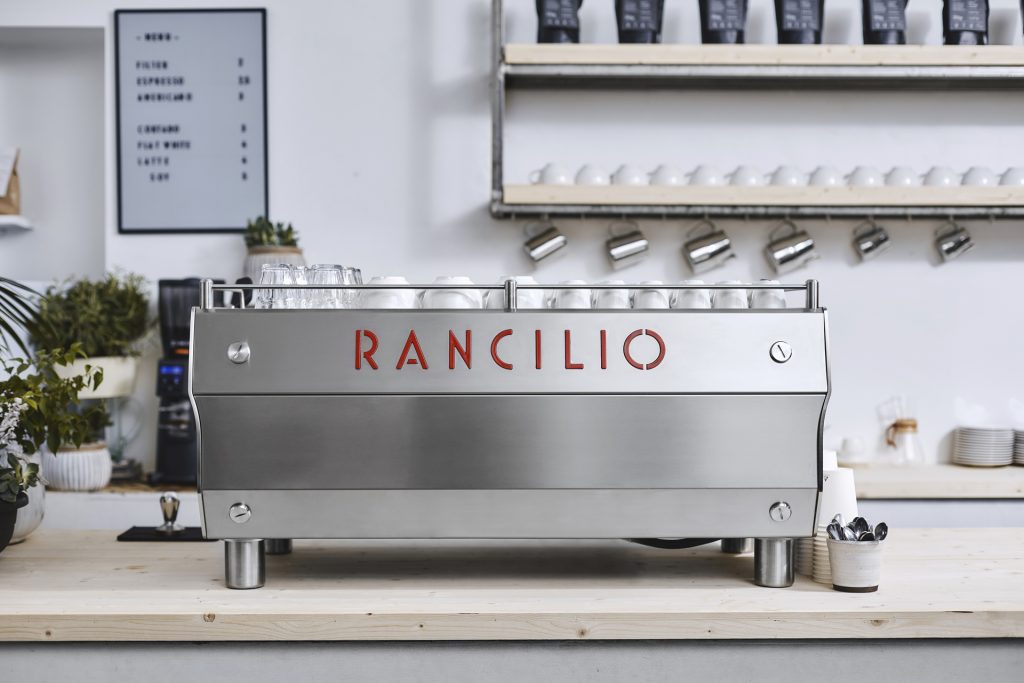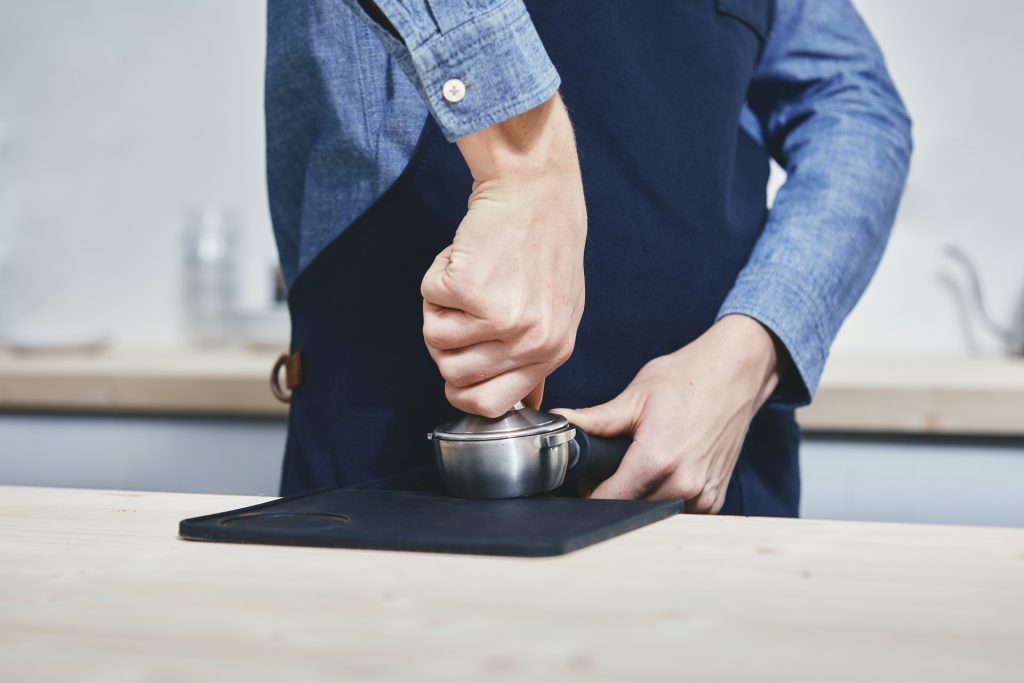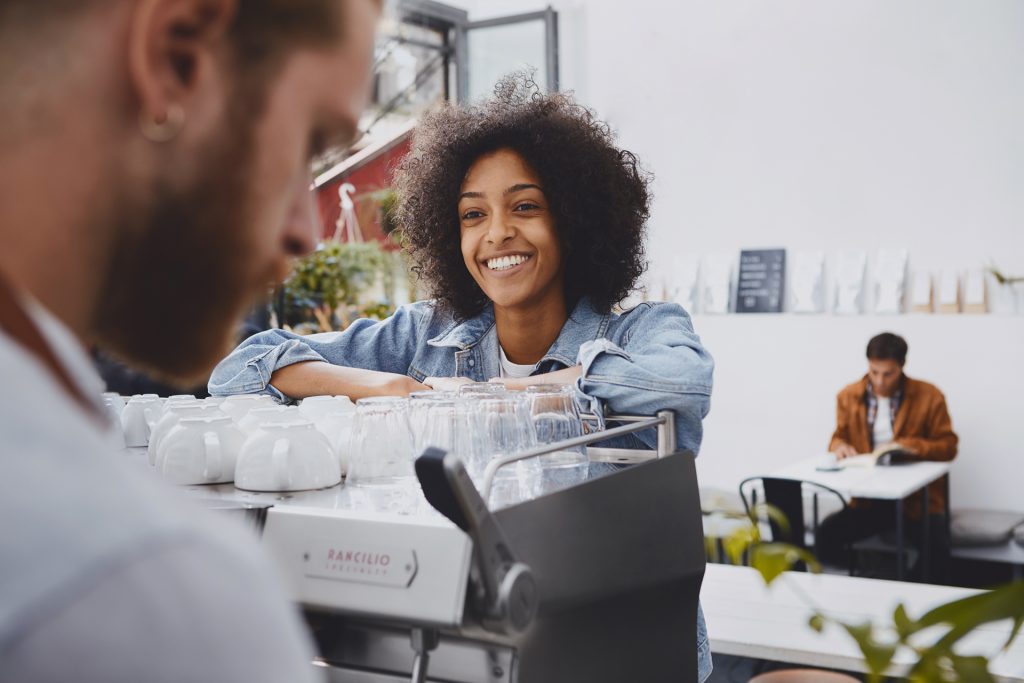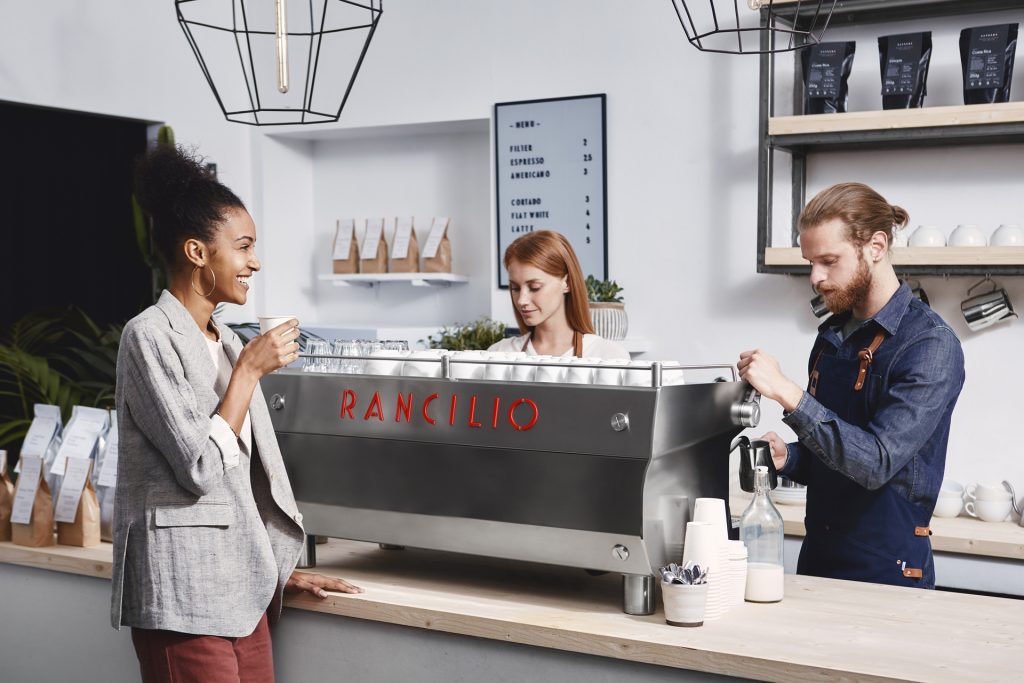 Discover RS1 in its natural habitat.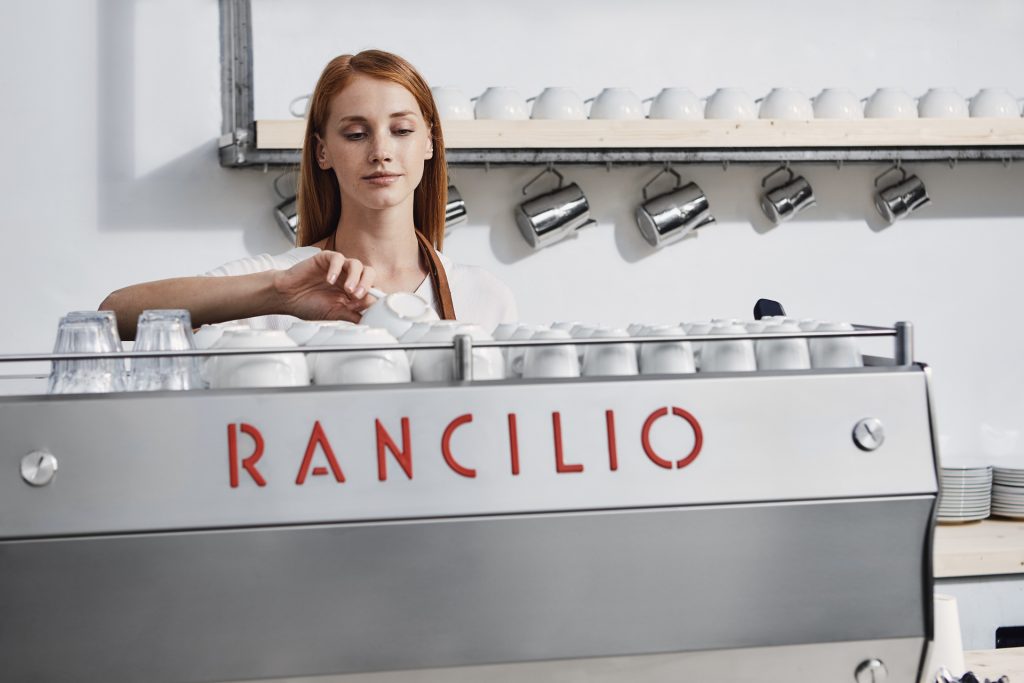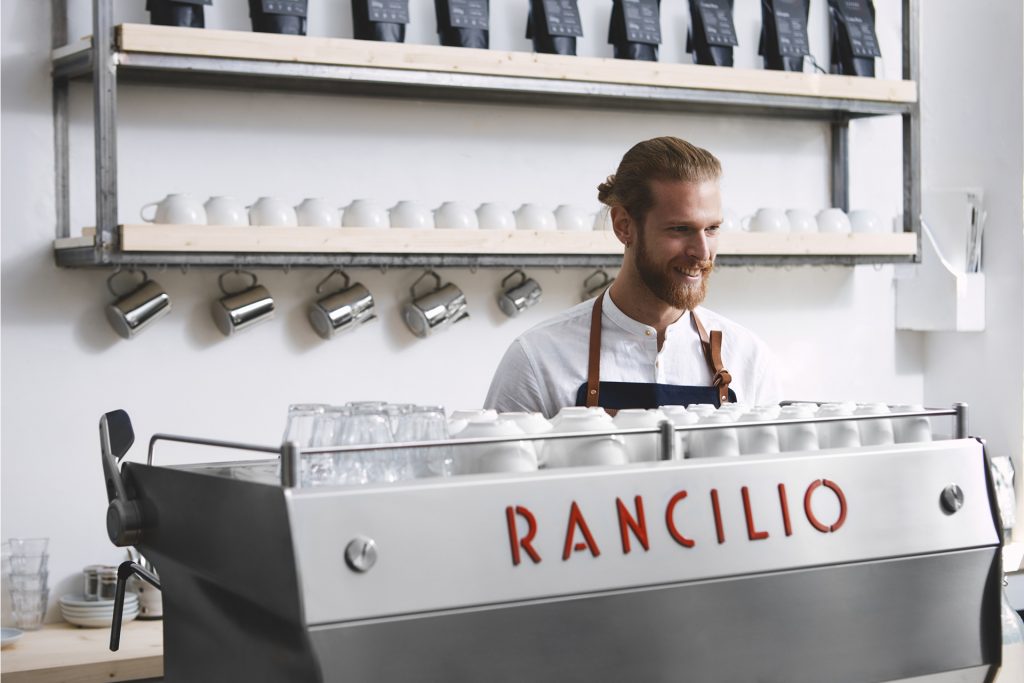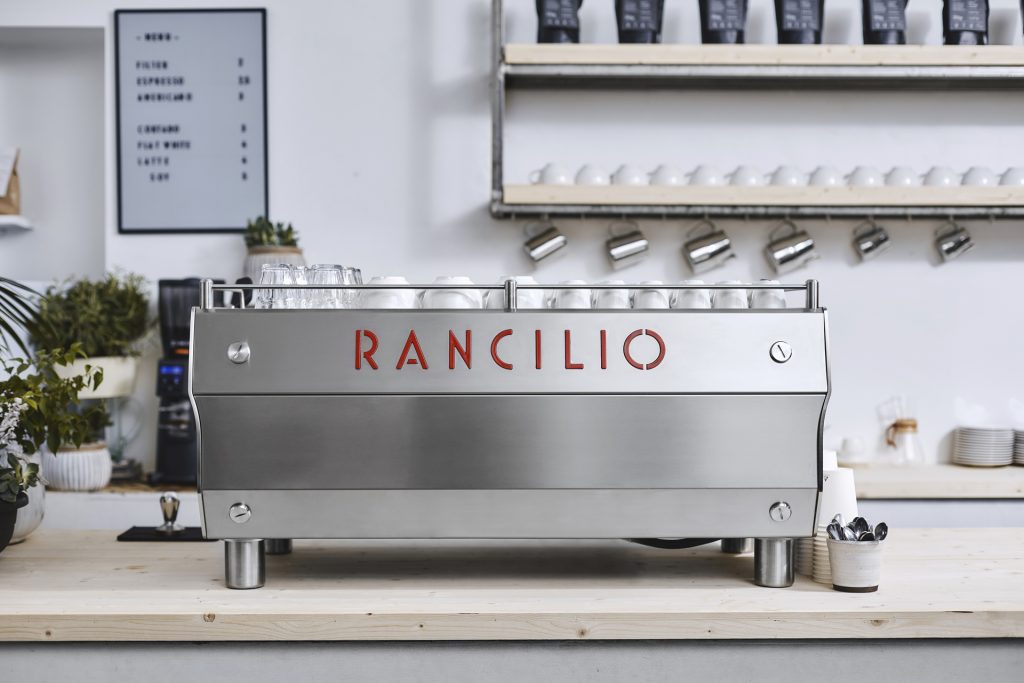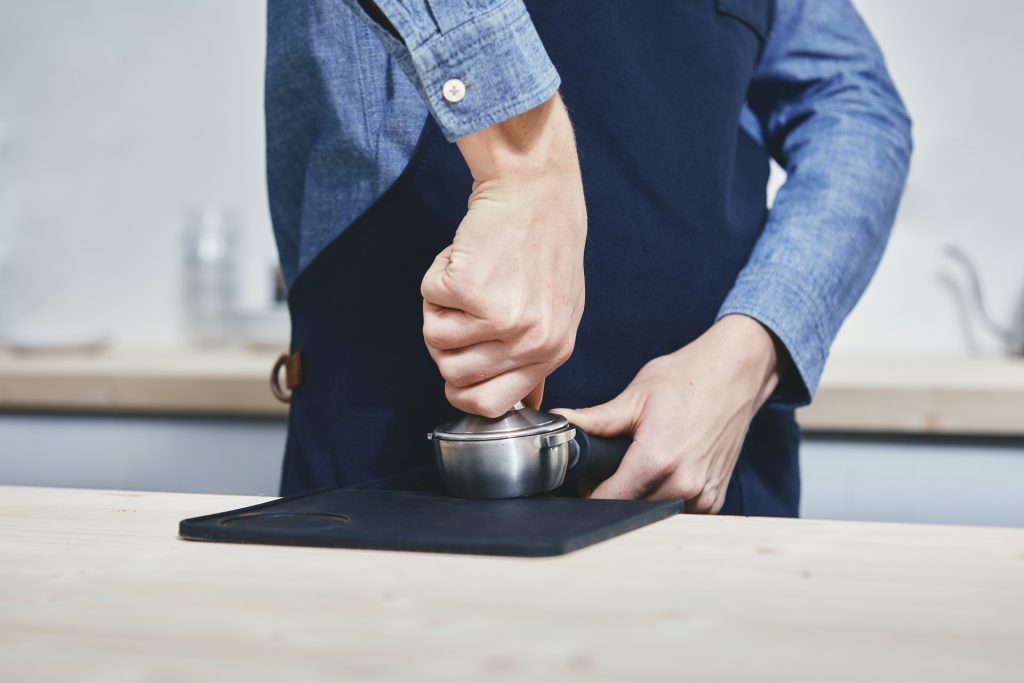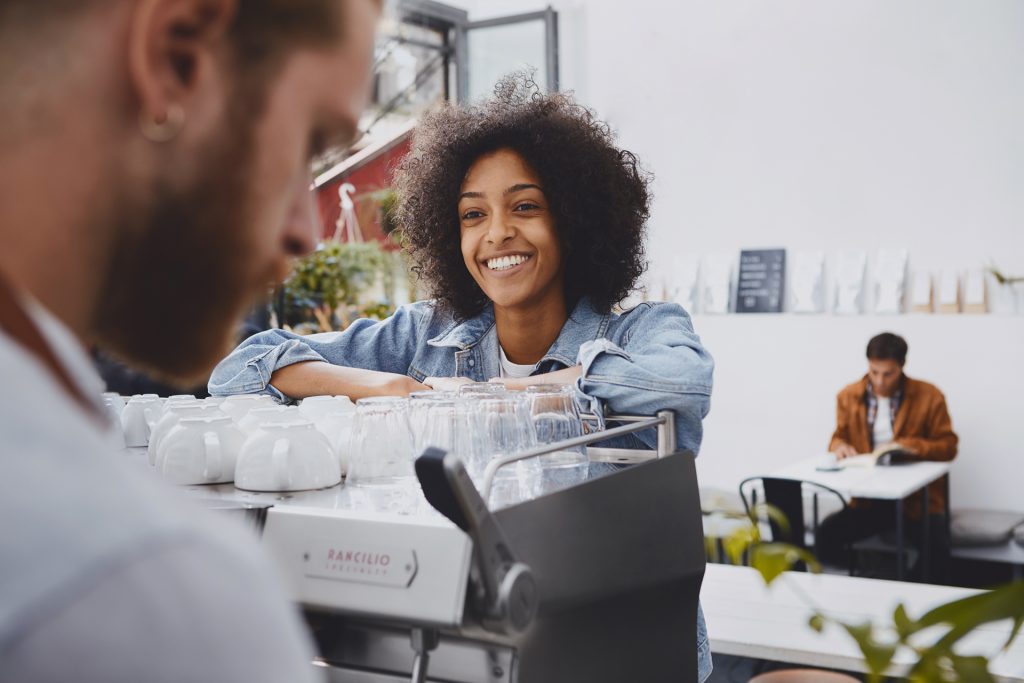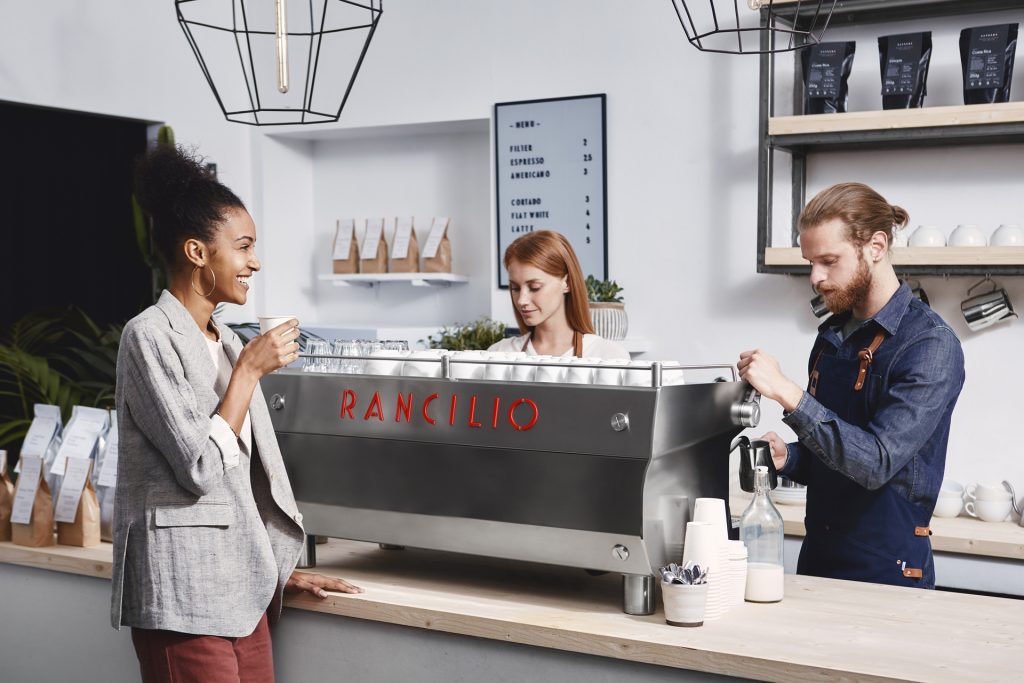 Professional espresso machines