From 30 November to 1 December last, at Saporè in the centre of Milan, the Istituto Espresso Italiano (IEI) brought together espresso professionals for the IEI Connect 2022 event.
Rancilio Group took part in these two pleasant days organized by the IEI dedicated to Italy's best-known drink together with the other 36 participating companies.
IEI Connect 2022 saw the return of the Espresso Italiano Championship, a competition among 10 coffee professionals ready to challenge each other in the creation of four excellent espressos and four excellent cappuccinos, according to the high quality standards of "Made in Italy" coffee.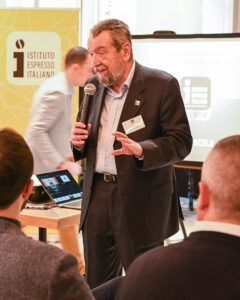 During the event, the new Premium certifications were also presented, created as a natural continuation of the Italian espresso certification and with the aim of enhancing the products, blends and equipment through specific sensory analyses, chemical and technical tests.
The novelty this year, however, was the first public talk between some representatives of IEI Next, a group of under 30 young professionals from member companies who were able to share their vision of coffee, Italian espresso, the future of the sector. Valeria Manilla and Antonio Grifò were the spokespersons for the new generation of Rancilio Group, helping to illustrate the idea of the product and market that young industry professionals like them have for the future, even in the face of the strong social and economic changes of recent years .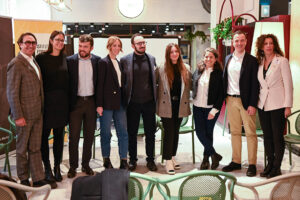 «The next gen of Italian espresso, as I like to call it» says Gian Paolo Braceschi, General Manager of the Istituto Espresso Italiano (IEI) «is a reality and not just now: product innovation, without neglecting quality, together with the search for new consumers and their awareness and training are the tools that young professionals in this sector are using to present the product around the world».
Learn more on the Italian Espresso Institute