From Wednesday 23 to Saturday 26 November Seoul is ready to host the 21st edition of the International Café Show Seoul – one of Asia's largest platform in the global coffee industry and F&B culture. More than 600 exhibitors from 40 countries and over 100,000 visitors from 80 countries are expected to join the event.
Rancilio Group is excited to take part to the exhibition at the stand of ENR International, Rancilio Group esteemed, long-time partner. The exposition represents a unique occasion to meet other professionals of the industry and to share experience, knowledge and culture at the spacious Seoul Coex Convention & Exhibition Center.
The visitors will have the chance to discover first-hand Rancilio Group vast offer of products, from traditional coffee machines, to specialty coffee espresso machines and to fully automatic coffee machines.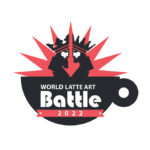 On top of that, as official sponsors of the competition, Rancilio Specialty Invicta espresso machine and Rancilio Kryo Evo 65 OD professional grinder will take the stage during the World Latte Art Battle alongside 32 ambitious baristas from all around the globe. The artists will have to use their different abilities and backgrounds to win over a professional jury who, besides their technical skills, will test their creativity and execution quality. Among adrenaline, fun and incredible prizes, the most original designs will decree the 2022 World Latte Art Champion of the World Coffee Battle contest.
ENR International / Rancilio Group
Café Show Seoul
Wednesday 23 – Saturday 26 November 2022
Wed – Fri from 10 am to 6 pm
Sat from 10 am to 4 pm
Hall A-D
513, Yeongdong-daero, Gangnam-gu,
06164, Seoul, Republic of Korea
Follow the event on our official Instagram page
@ranciliospecialty #ranciliospecialty