Always by your side
Available in three versions, the professional grinders of the Kryo series are designed for the Ho.Re.Ca. sector. They adapt to all types of grinding – from espresso to French Press – and meet the different needs of all professionals working in the world of coffee. The Kryo grinders ensure high performance and can withstand intense workloads, even over the long term, thanks to the quality of the materials and the longevity of the grinders. Easy to use and simple to maintain, they stand out on the market for their functional design and state-of-the-art grinding technology.
2 programmable doses
The settings menu is accessed via the digital display. By adjusting the time, up to 3 doses can be saved. To start grinding, simply select the required dose: single, double, custom (up to 30 seconds).
(Evo 65 OD version only)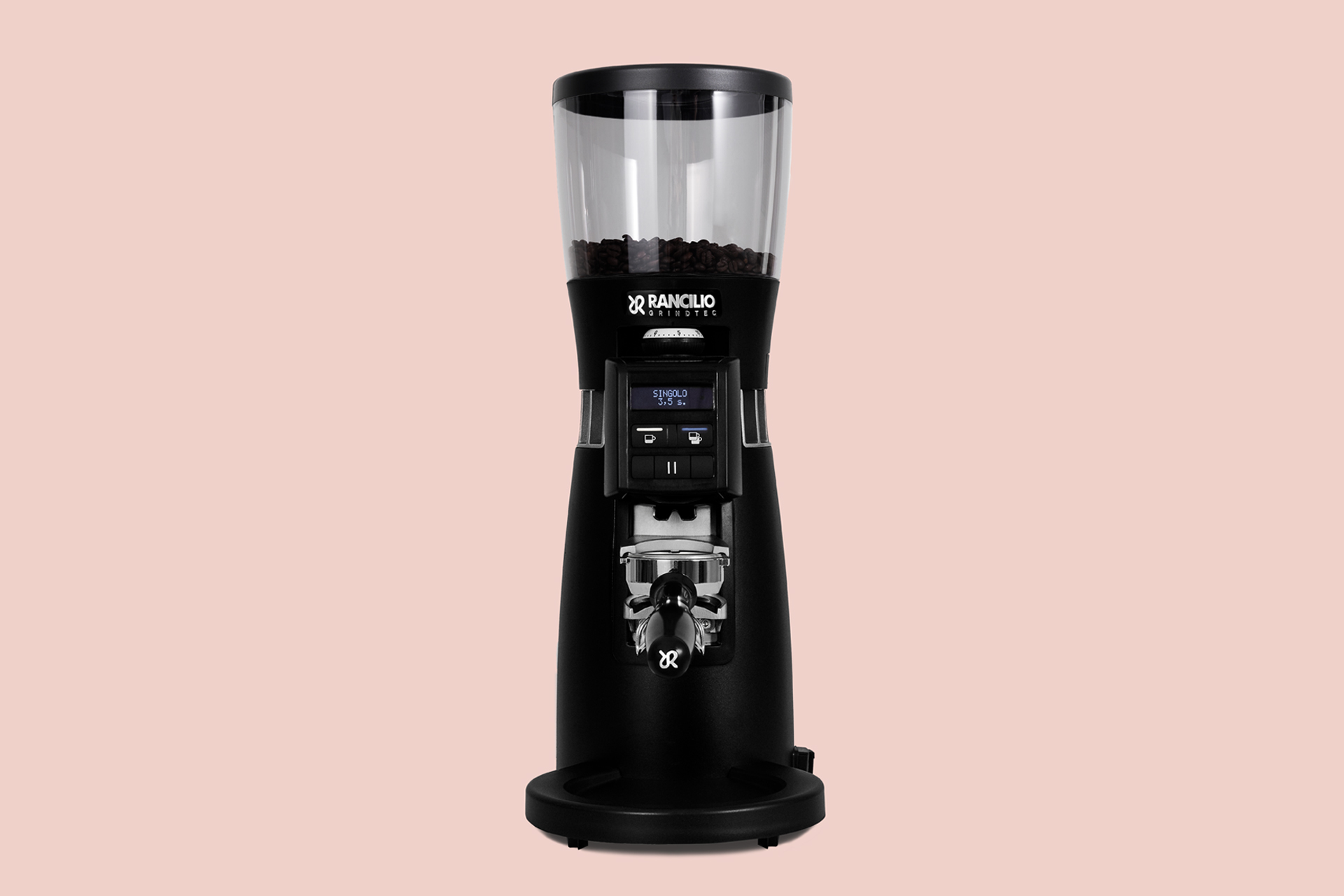 Micrometric grinding adjustment
To calibrate the grinding level, simply turn the knob on the front. The micrometric adjustment device guarantees maximum precision in setting the desired grain size. An accidental anti-rotation lock prevents unwanted changes to the chosen configuration.
Anti-static technology
The innovative anti-static technology controls the outlet of the ground coffee, minimising clumping and ensuring an even distribution of the coffee in the portafilter.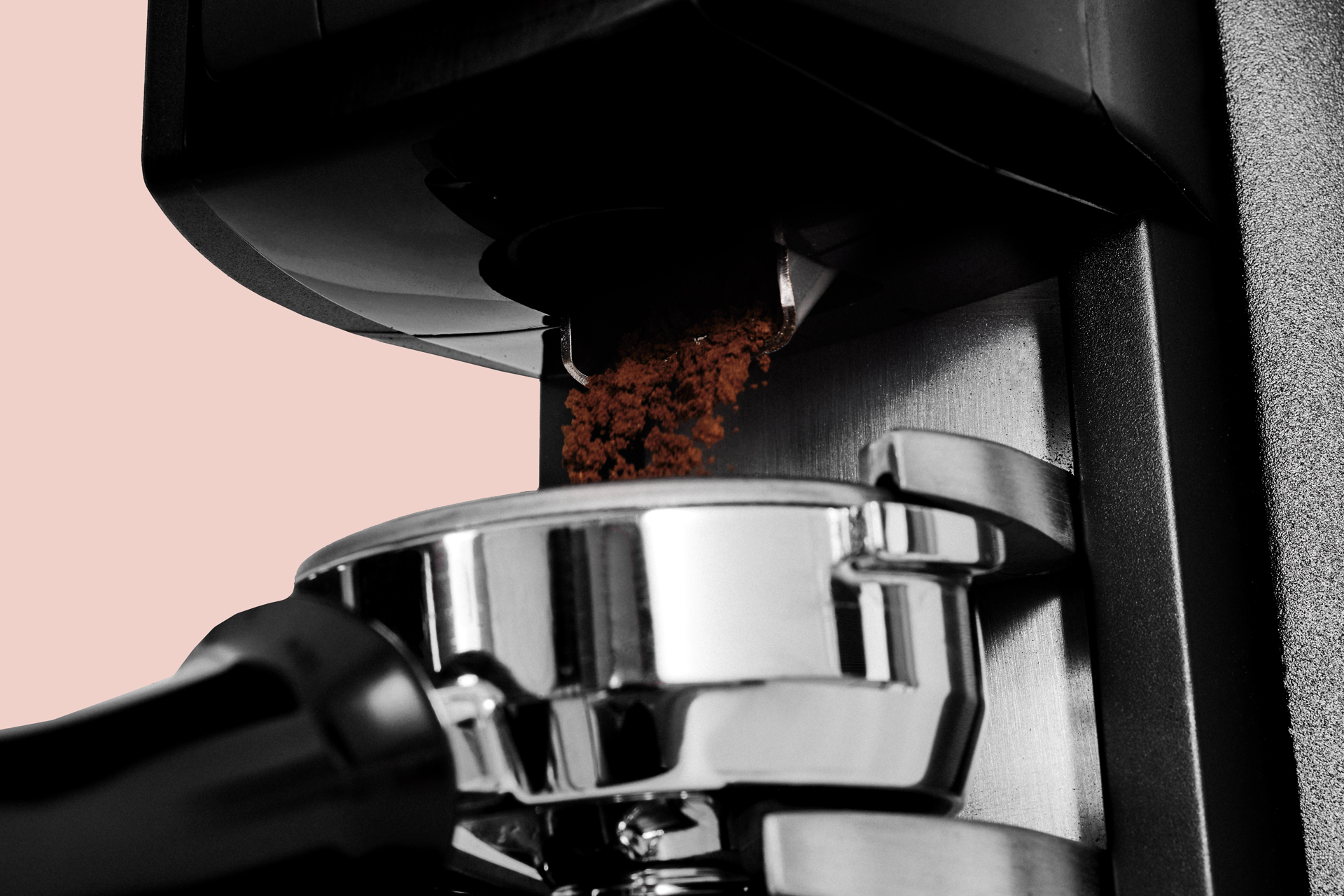 Digital display
Access the menu to program servings, select automatic or on-demand mode, set the serving start with the portafilter button or via the keyboard buttons. You can also adjust the date and time, choose the language and view counters, total or partial per serving.
(Evo 65 OD version only)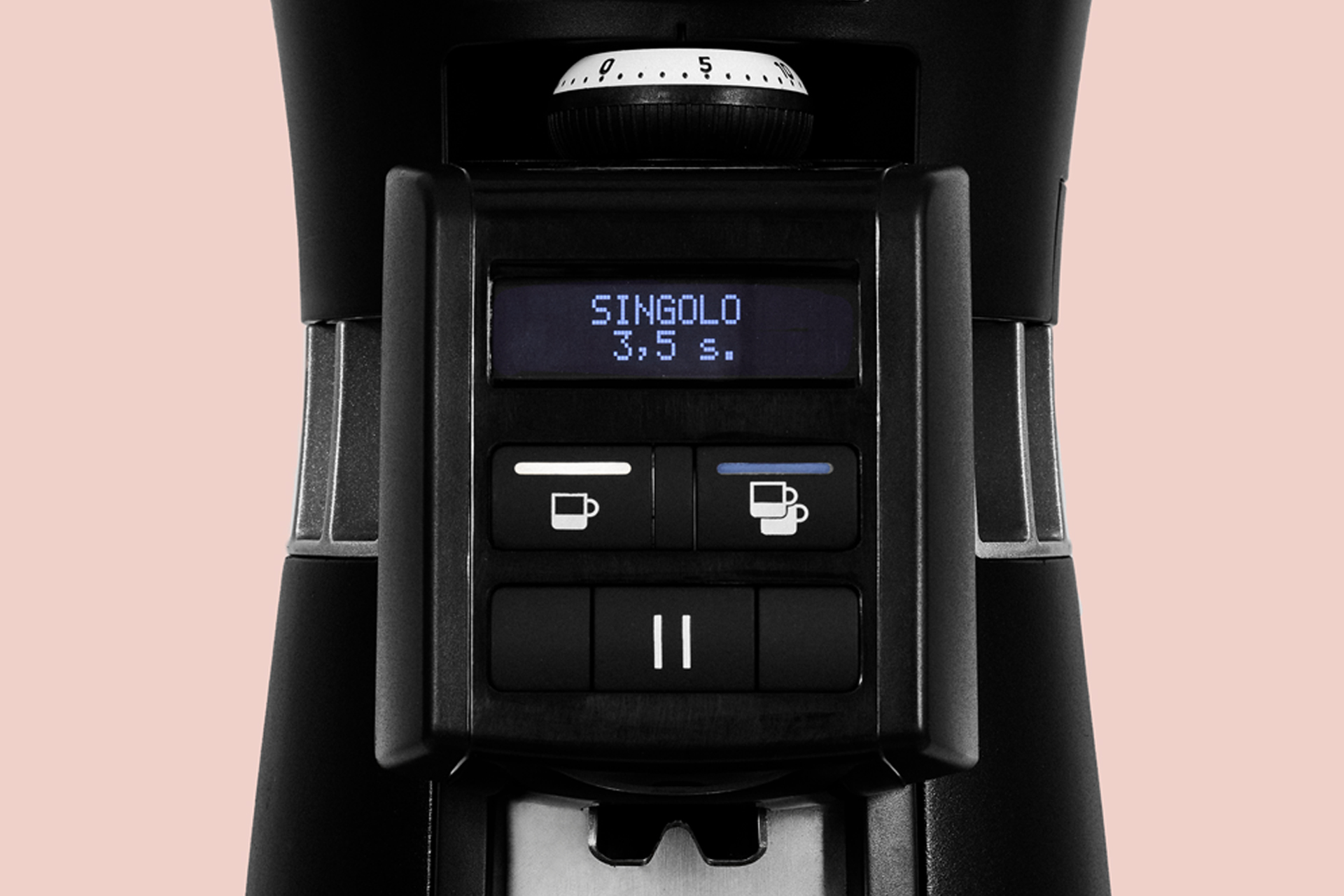 Hands-free operation
The practical, height-adjustable Hands-Free fork allows you to attach any type of portafilter, even bottomless ones, and start grinding with a simple touch.
(Evo 65 OD version only)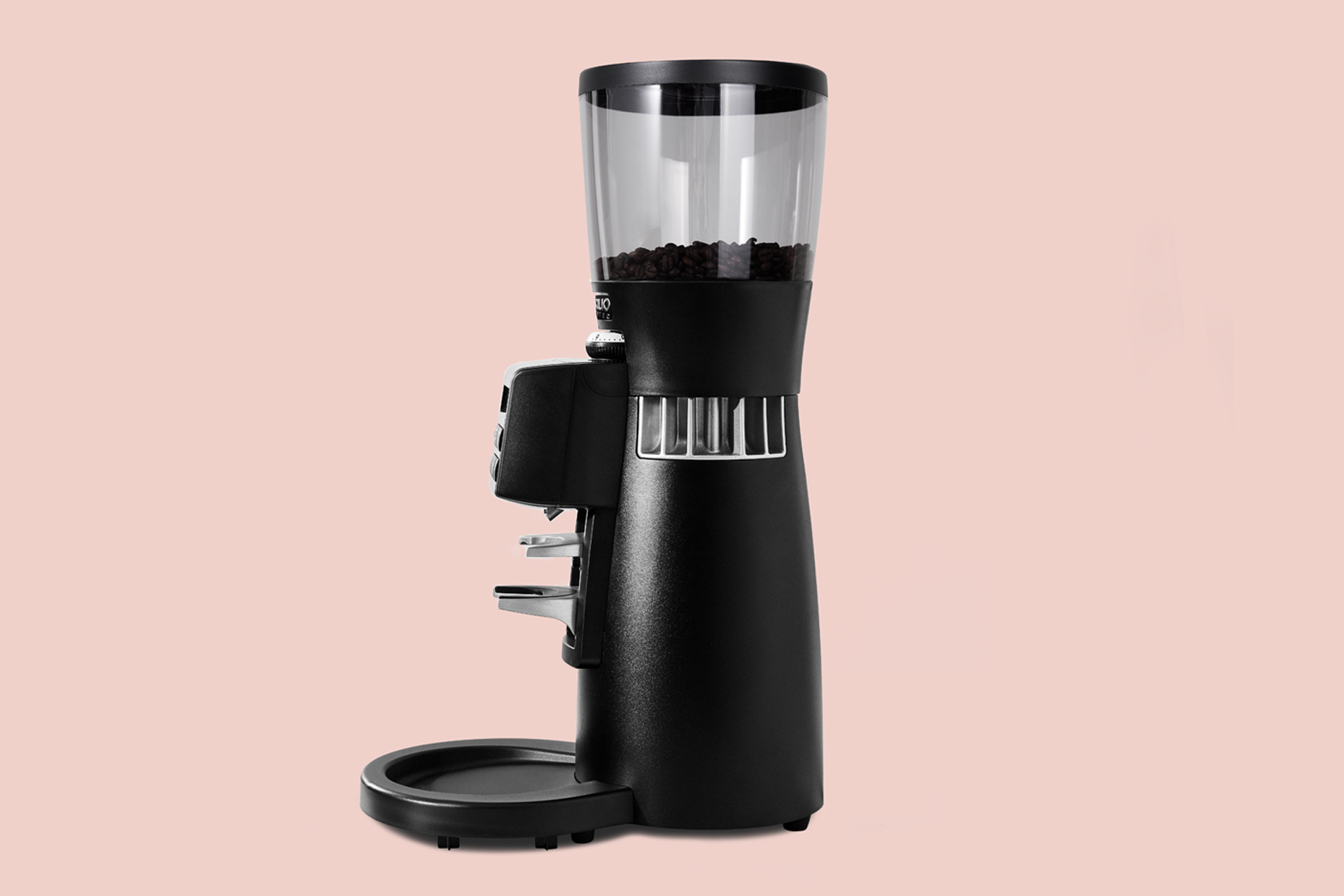 Manual dosage lever
The manual dosage lever is made of brushed aluminium with a SoftGrip finish. The die-cast aluminium fork, with excellent anti-wearing properties, is designed to withstand repeated stress.
(only versions 65 AT, 65 ST)