Pods and capsules coffee machine for professional barista
Baby 9 is Rancilio's response to portioned coffee systems for use in the professional Ho.Re.Ca. trade. A pods and capsule coffee machine of refined design and reduced volumes.
Rancilio technology for pods and caps
Baby 9 is able to satisfy the diversified requirements of the catering industry whenever a pod or capsule system is preferred. Throughout the working day, each cup of espresso, from the first to the last, will always be excellent thanks to Baby 9.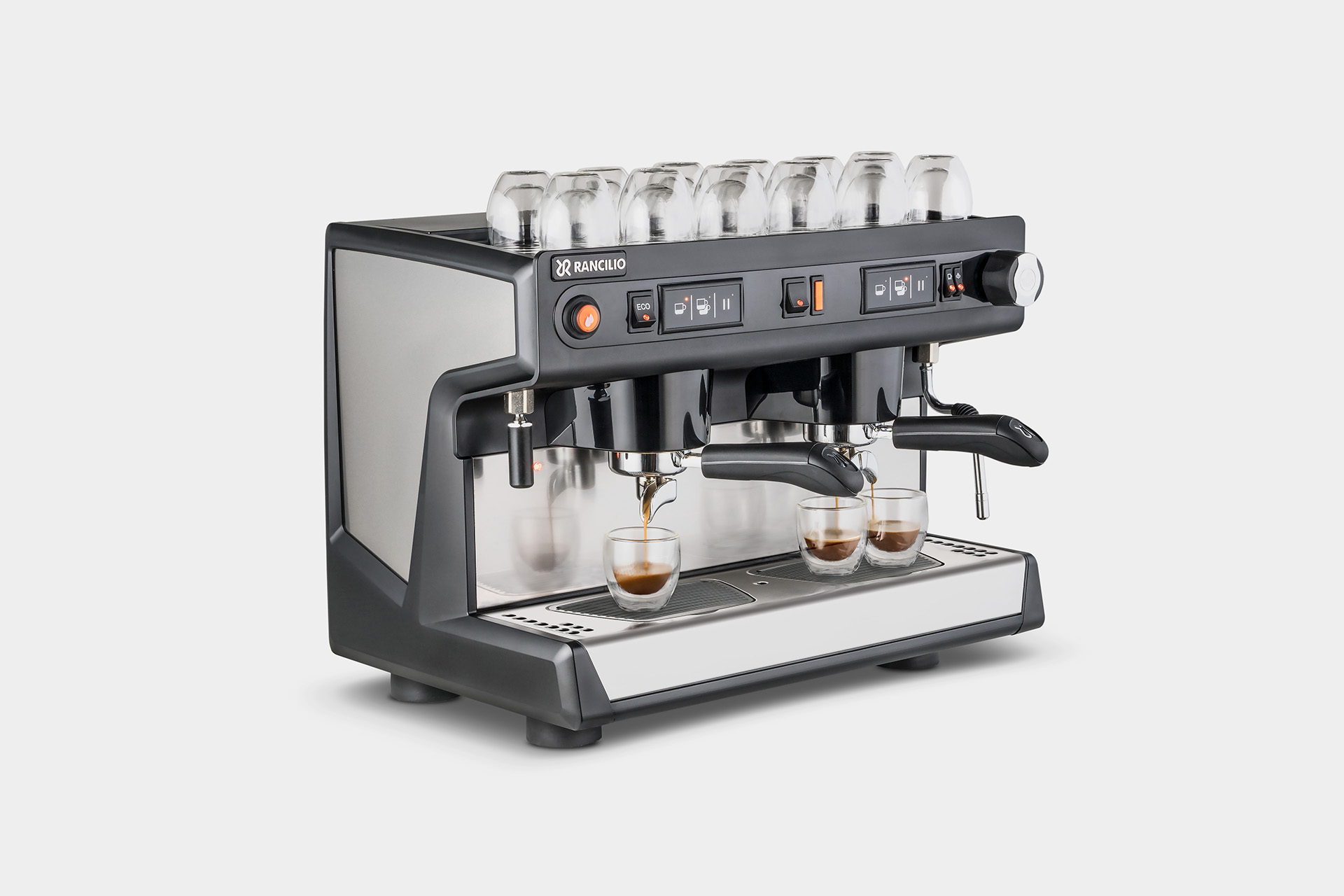 Pods&Caps
Thanks to Pods&Caps, Baby 9 can be adapted to the main pod and capsule systems available on the market.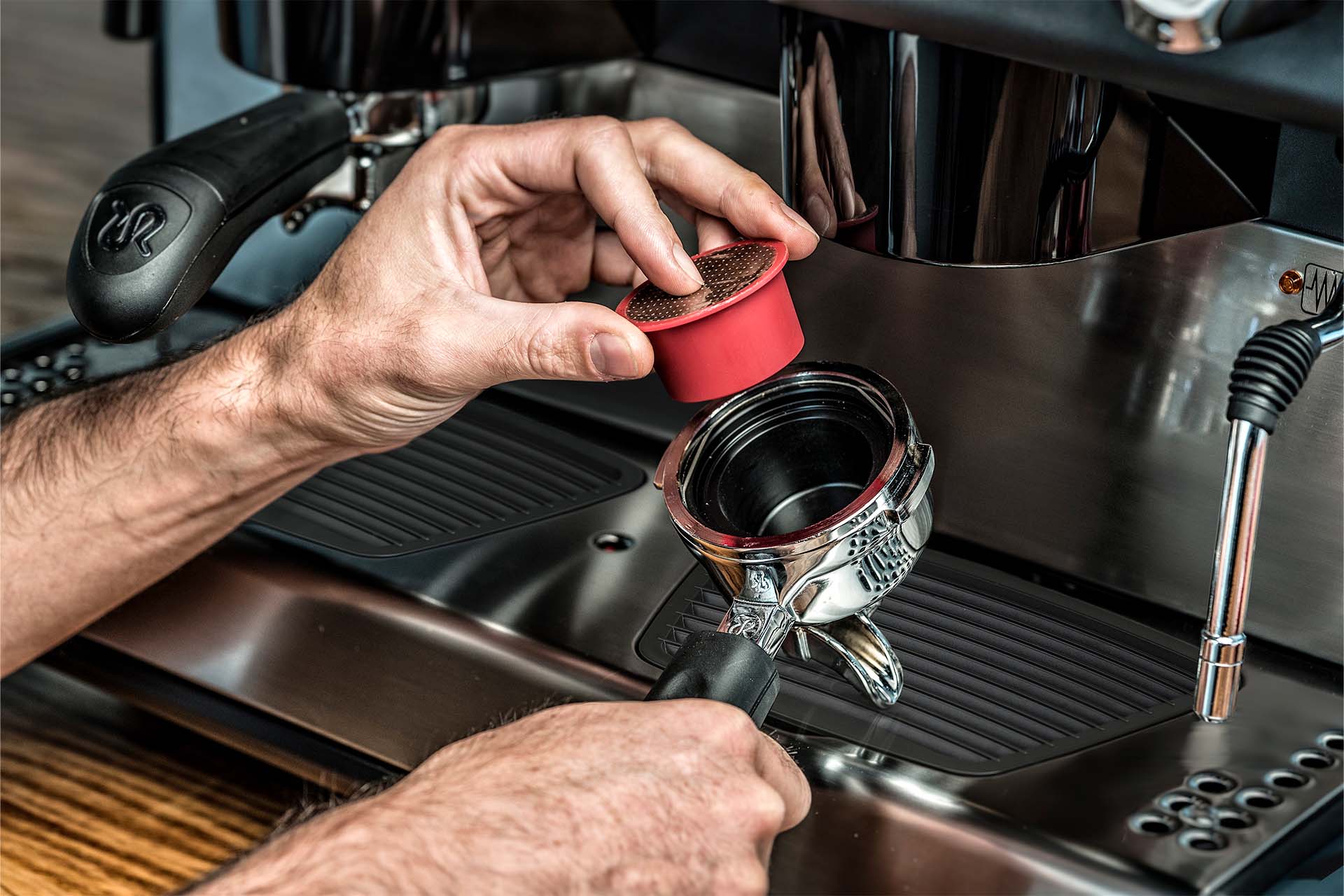 3-Boiler Technology
The 3-boiler technology (1 steam boiler + 2 coffee boilers) optimises water temperature management for both coffee preparation and steam delivery.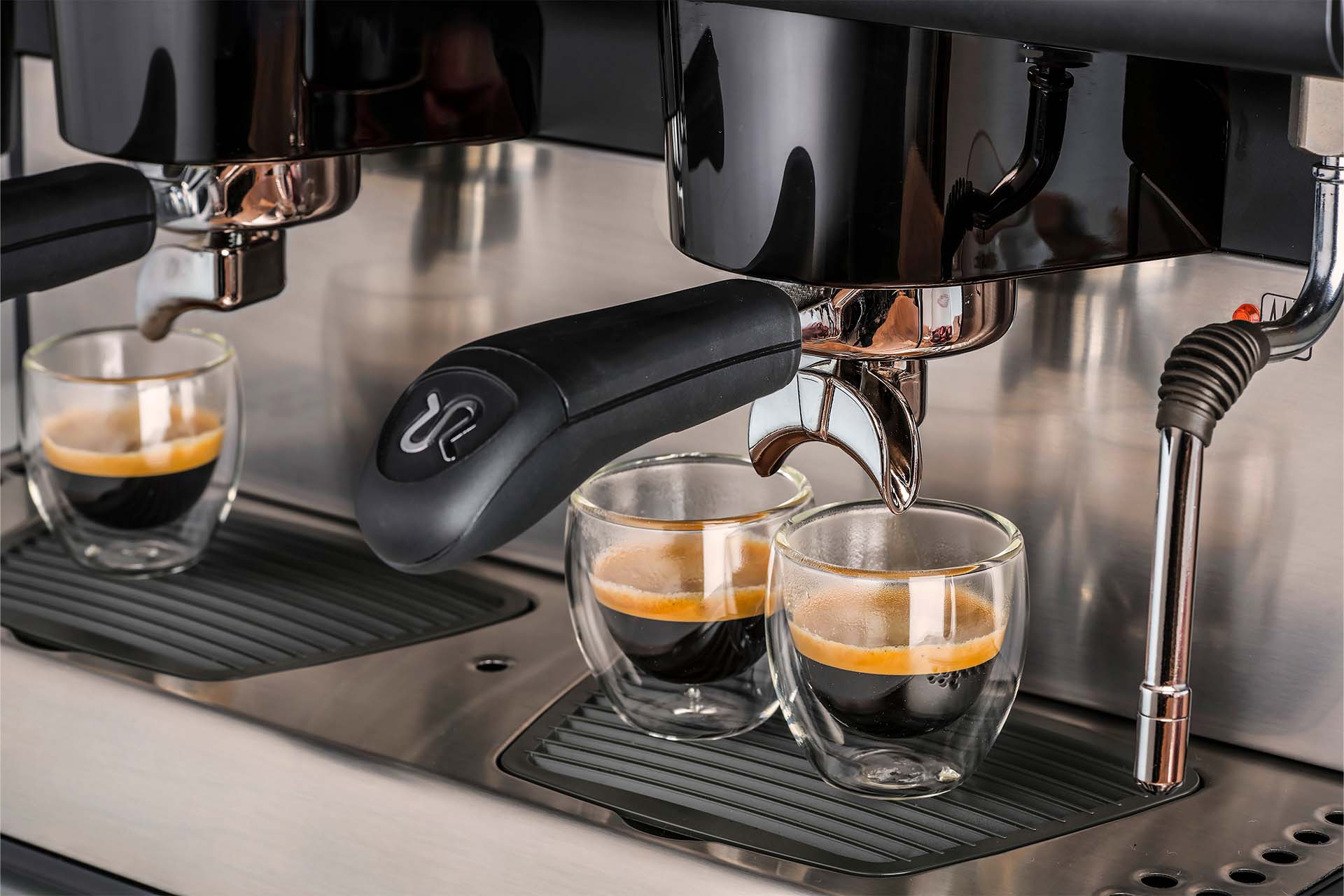 Built-in 4-liter Water Tank – (Tank version only)
Baby 9 is equipped with a built-in 4-liter water tank enabling the barista to load water conveniently by means of an easy access point at the top of the machine. Furthermore, a light indicator warns the operator whenever a refill is needed.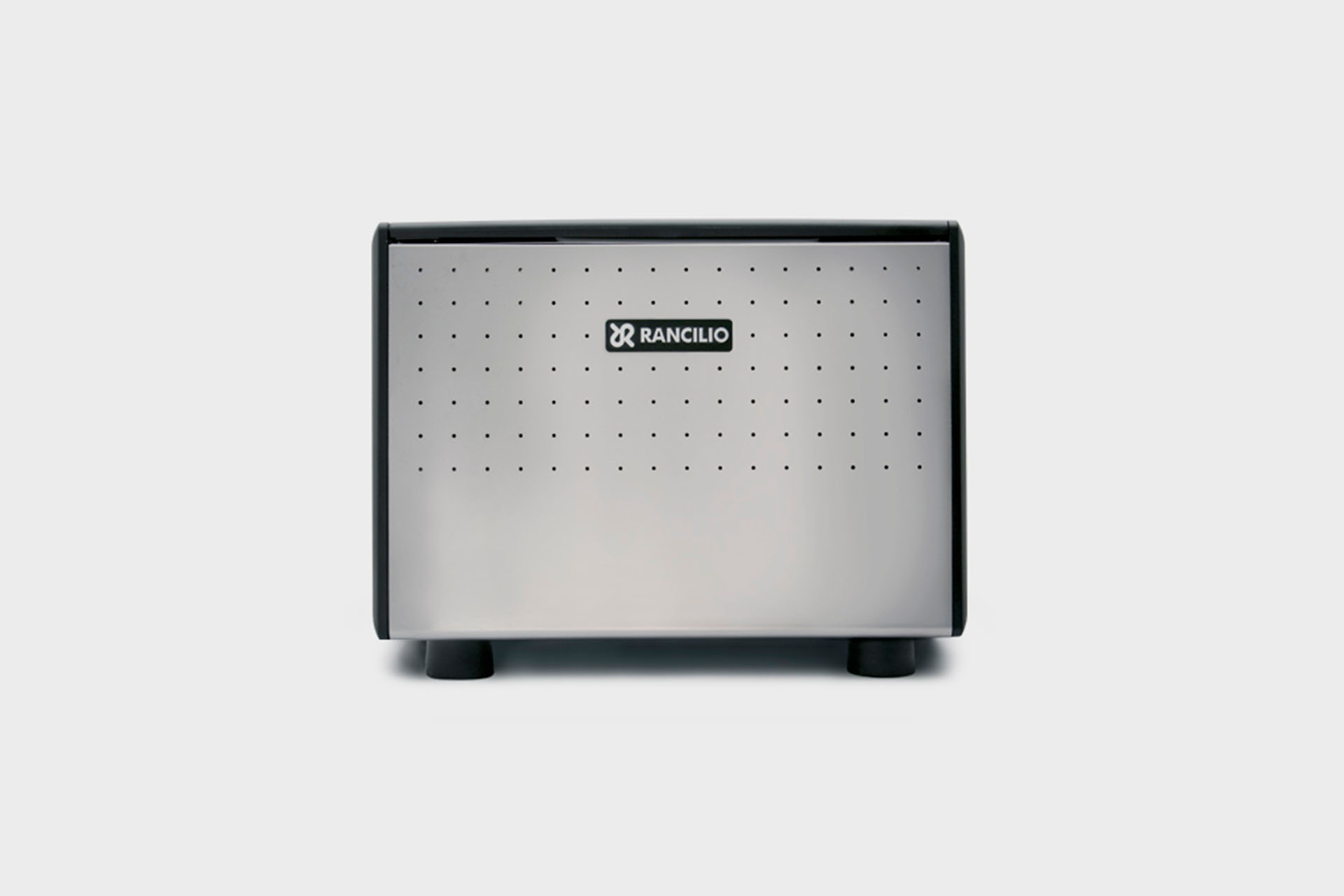 Professional Equipment
Professional water wand and steam wand, control panel of industrial design, ergonomic portafiltera nd highly functional cup tray. Every detail of Baby 9 is reminiscent of Rancilio professional espresso machines.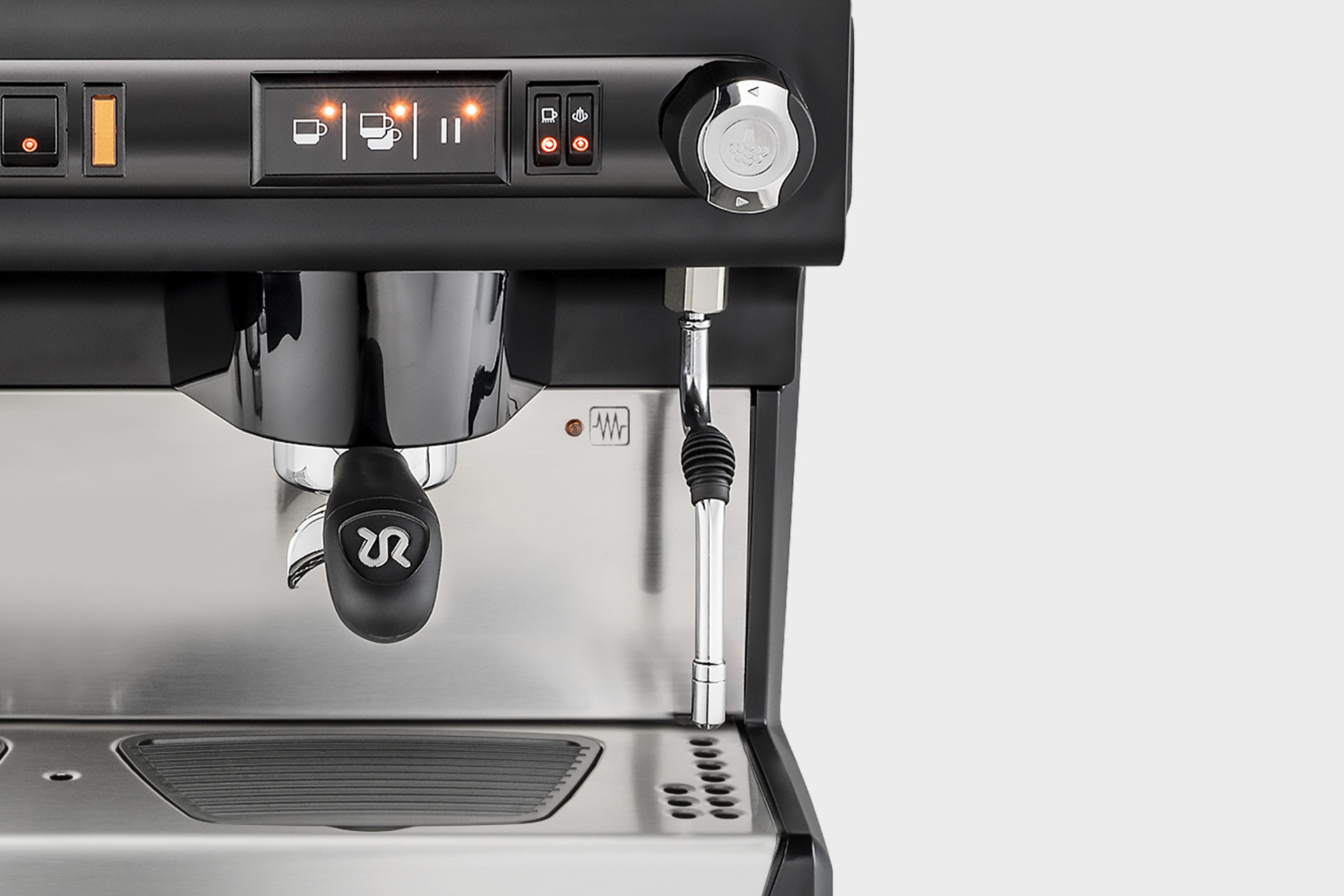 Energy Saving
The two independent groups may be switched on separately to allow for a considerable saving in energy costs. The barista may decide whether to operate with one or two groups according to the time of day and how busy the venue is.