Everyday performance
Classe 9 is a single boiler espresso machine designed to offer top-quality performances, boosting productivity in high-volume locations. Classe 9 combines innovative brewing technologies and high-end materials in a contemporary and clean design to match different styles and environments.
Single boiler, three souls
Classe 9 offers the latest brewing technologies developed by Rancilio for the single boiler espresso machine range. It's available in 3 different versions: with automatic (USB) or semi-automatic dosing (S) and in a manual version with lever (RE).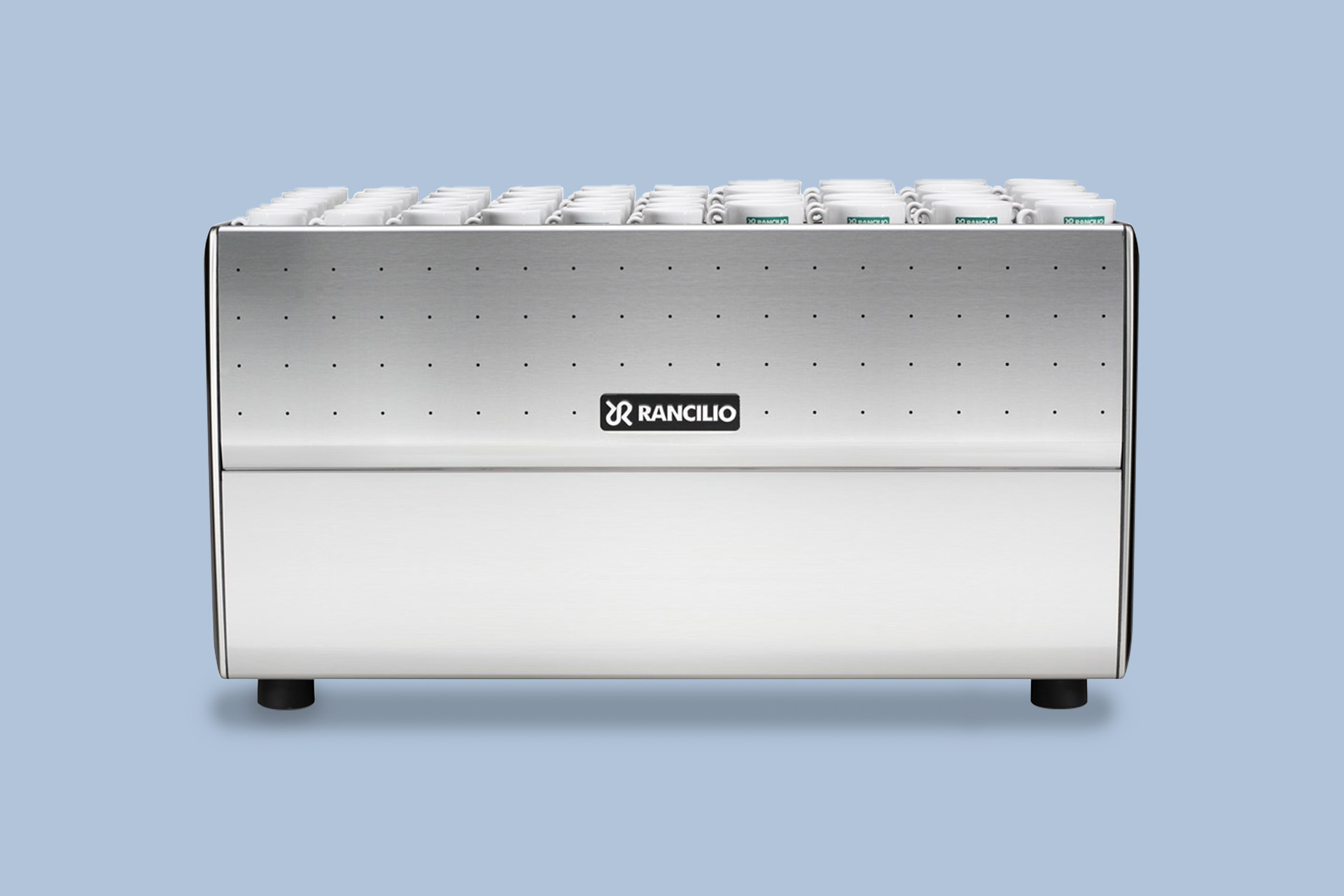 Steady Brew
Rancilio Steady Brew (SB) technology is the evolution of the traditional thermosiphon system and introduces a set of innovative features designed to improve the performance of the single-boiler Rancilio espresso machines.
By keeping the water temperature stable during extraction, Steady Brew guarantees excellent thermal stability, reliability and maximum repeatability, both during busy periods and in low usage conditions.
Rancilio Patented Technology – (USB and S versions only)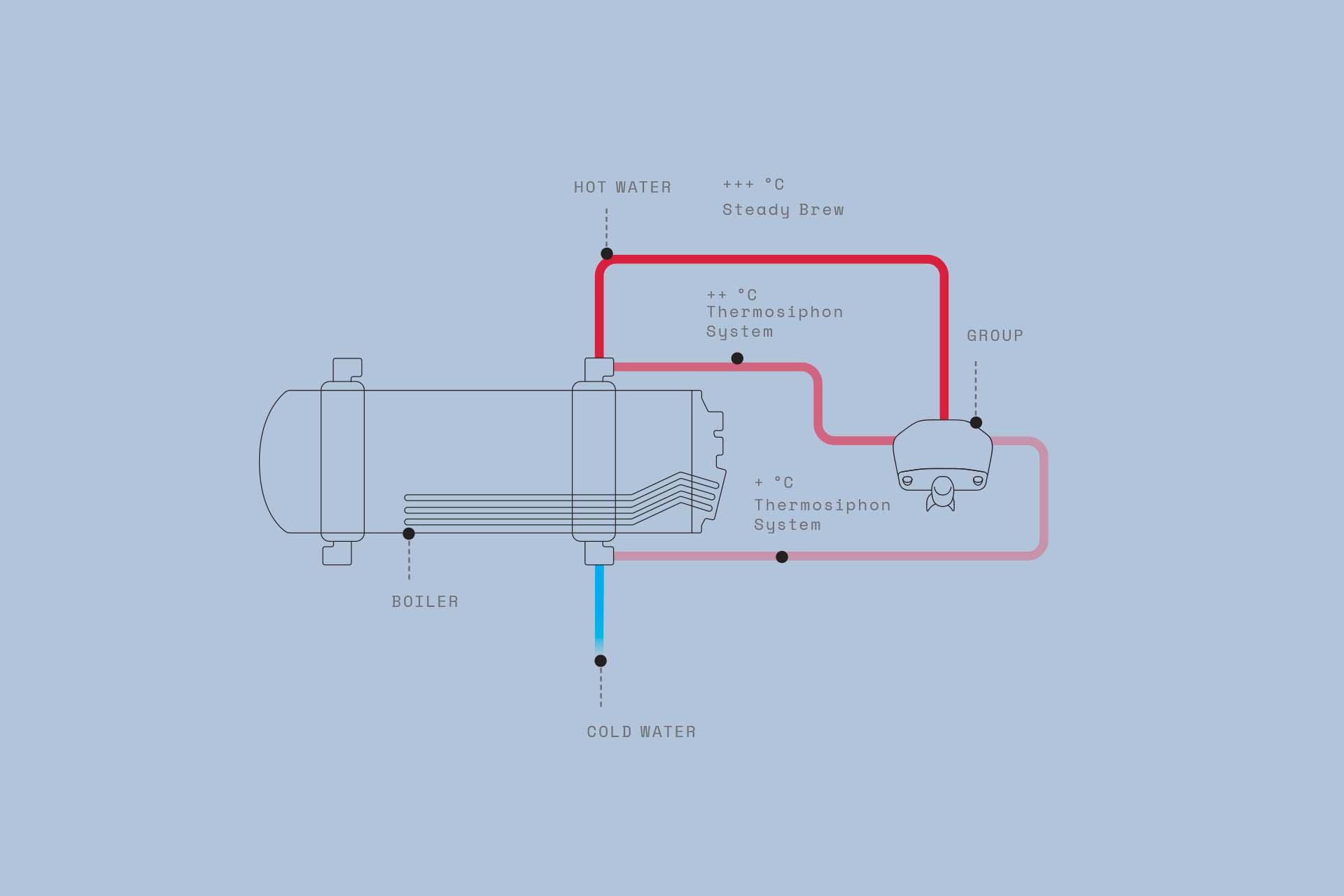 The appeal of tradition: Classe 9 RE with lever system and gas heating

Thanks to the lever system, the Classe 9 RE offers the barista the chance to rediscover the artisan experience and manually adjust the pre-infusion time before each extraction.
(RE version only)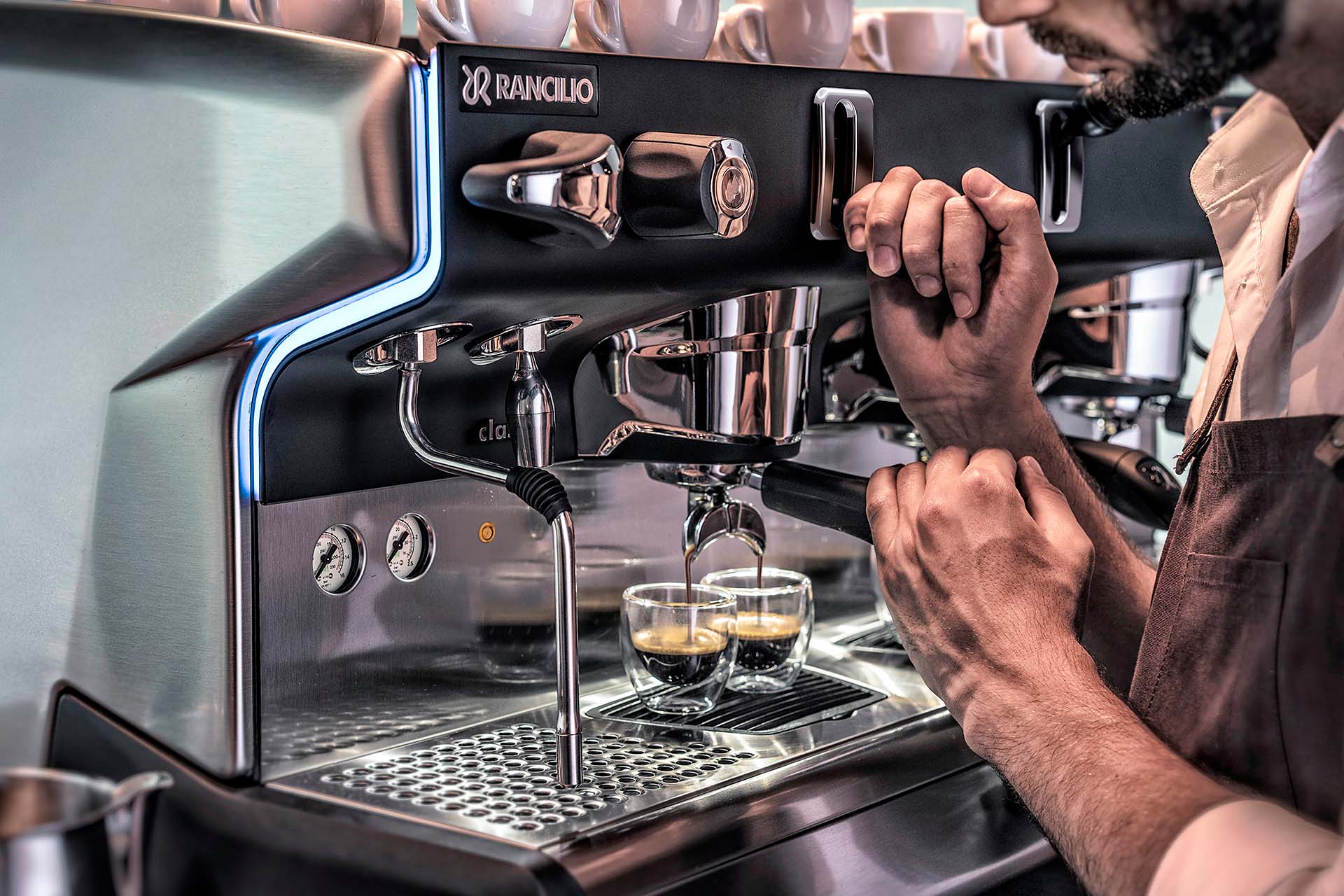 Sculpted by Light
The steel sides of the Classe 9 feature a shaft of light running along the front edge. The shiny steel and reflections create an eye-catching effect, making the machine the star of the show in any restaurant or bar. The base and side covers in steel and satin-finish aluminium have been modelled with the utmost care for detail and ergonomics.
User-friendly interface
Digital display and soft-touch buttons are designed to enhance the barista's work and service speed.
(USB version only)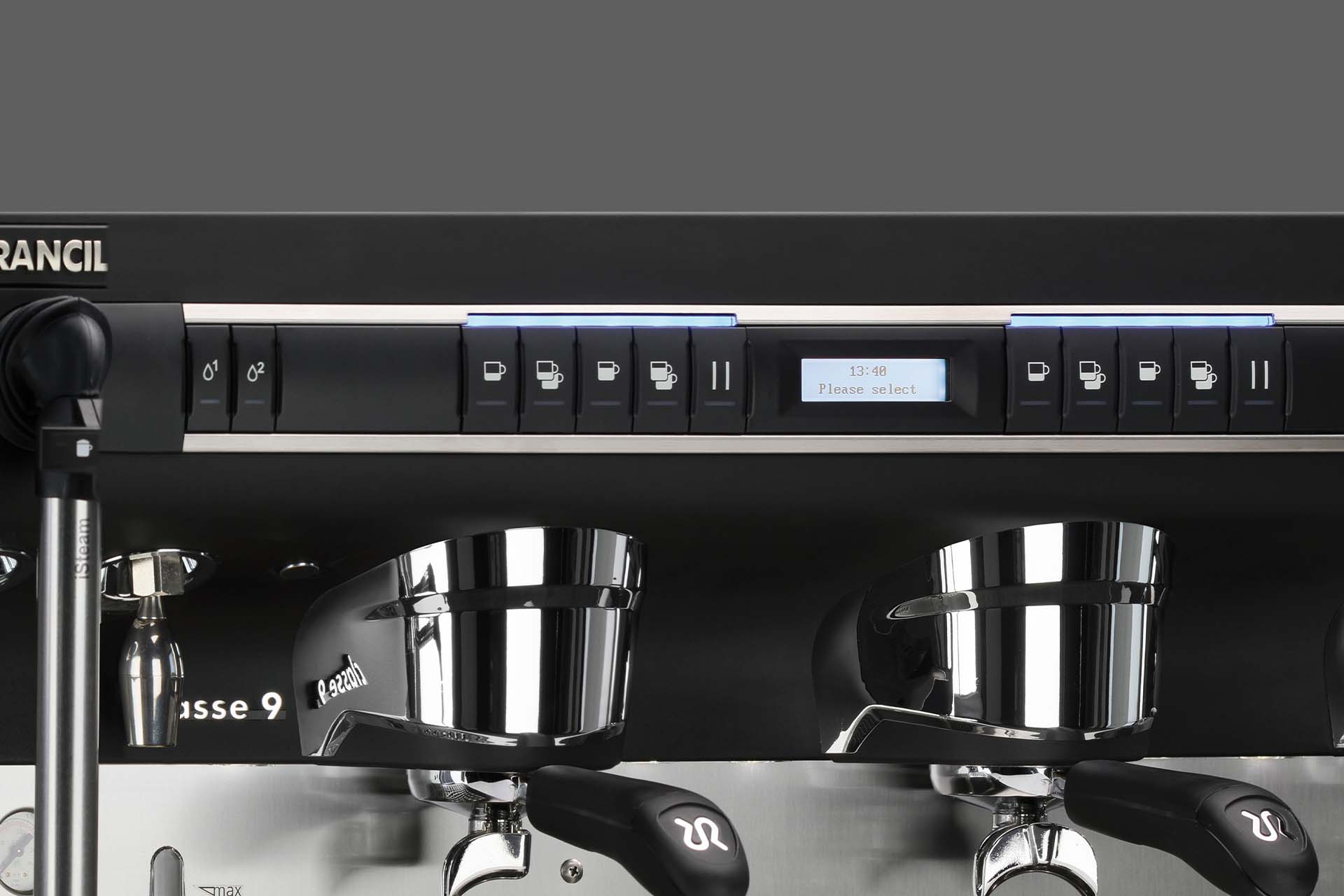 Cleaning & Maintenance
Automatic cleaning cycle and easy access to all internal components enable the performance of daily operations and service interventions with speed.