The Charm of Simplicity with a Green Touch

Classe 5 is a traditional espresso machine that offers premium essentials functionalities and performance at an affordable price, like no other machine of the same type on the market. Taking up the best-loved features of Classe 5 – quality in the cup, ease-of-use and reliability – Classe 5 Eco is the natural solution for waste-conscious baristas that are looking for modern, dependable, space-saving equipment to help improve the energy efficiency of their premises.
Available in 2 versions
Two different models to combine all the simplicity of Rancilio's products with the charm of a traditional espresso coffee machine.
The pleasure of an Italian espresso and the reliability of Rancilio's technology
Traditional espresso machine with Power Efficiency system

Designed for medium and low consumption establishments which require top-quality coffee brewing technology and energy efficient coffee machines. Compared to its standard Compact alternative, Classe 5 Eco is a traditional espresso machine that guarantees an energy saving of 15%.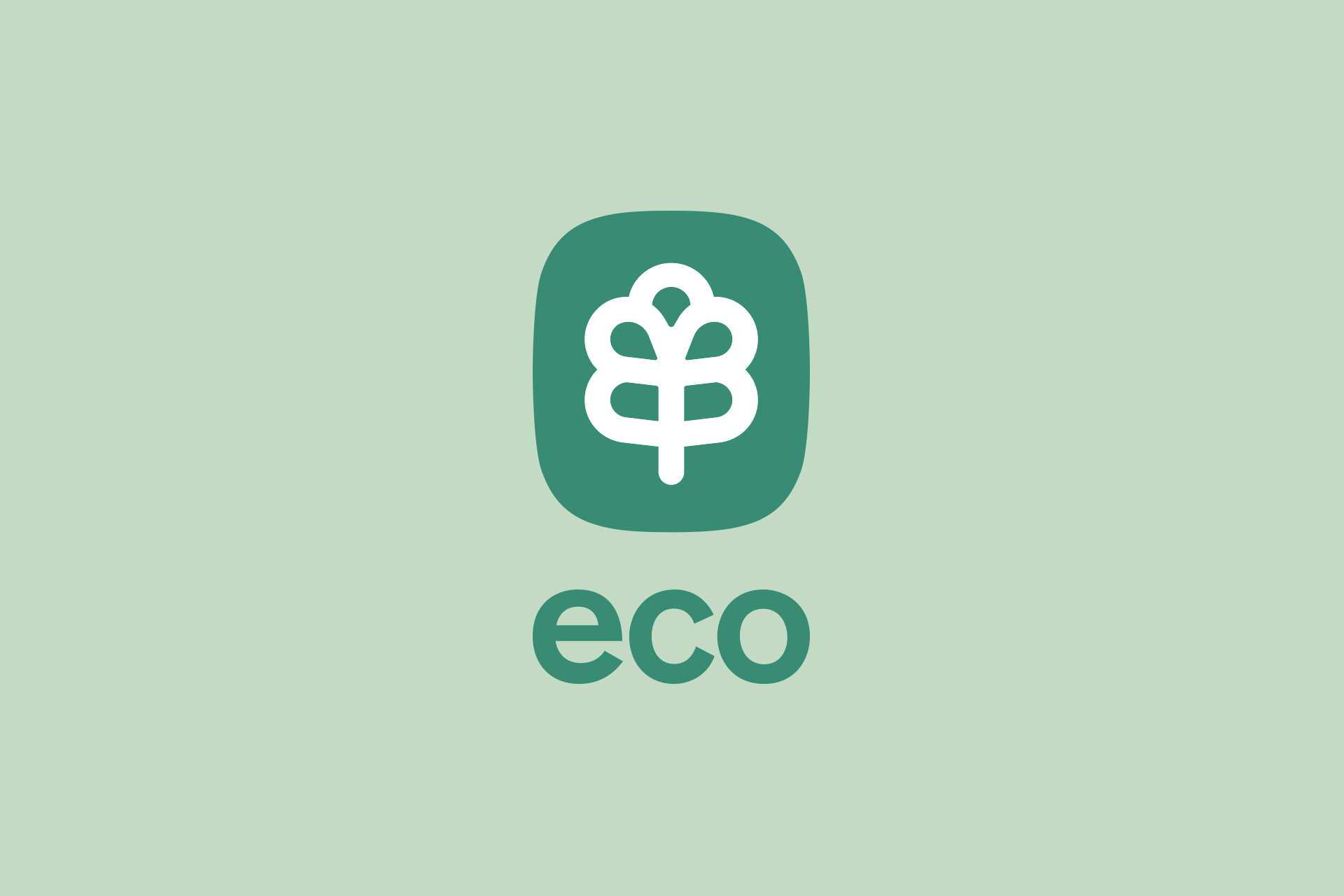 Traditional commercial espresso machine with Insulated Boiler

Classe 5 Eco is equipped with an insulated boiler which prevents unintentional heat loss for an increased thermal performance and power efficiency.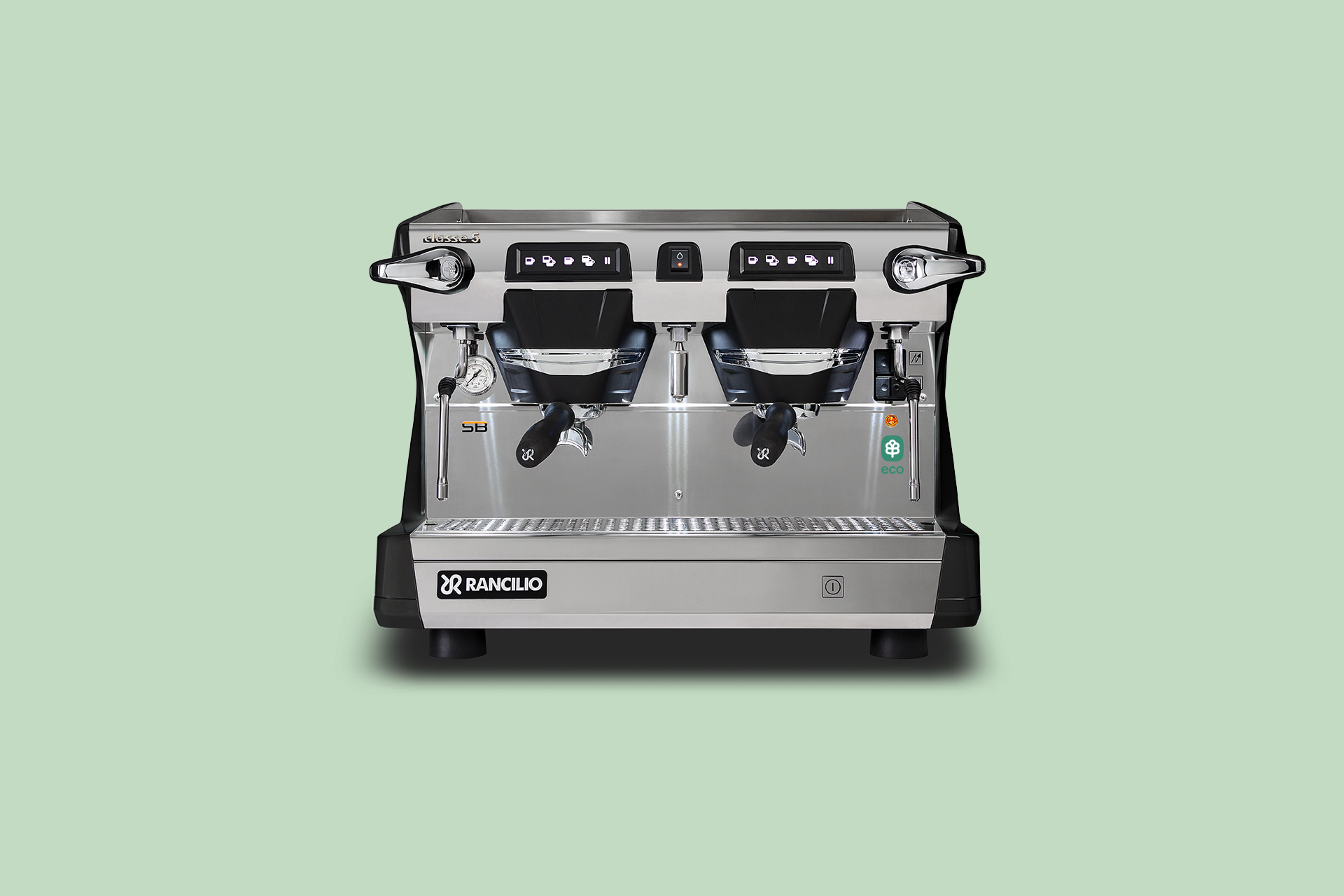 Brewing technology

By keeping the water temperature stable during extraction, Rancilio Patented Technology Steady Brew guarantees excellent thermal stability, reliability and maximum repeatability, both during busy periods and in low usage conditions.
A traditional espresso coffee machine with Compact Design

Classe 5 transforms elegance and functional minimalism of a traditional espresso machine into distinctive modern aesthetics.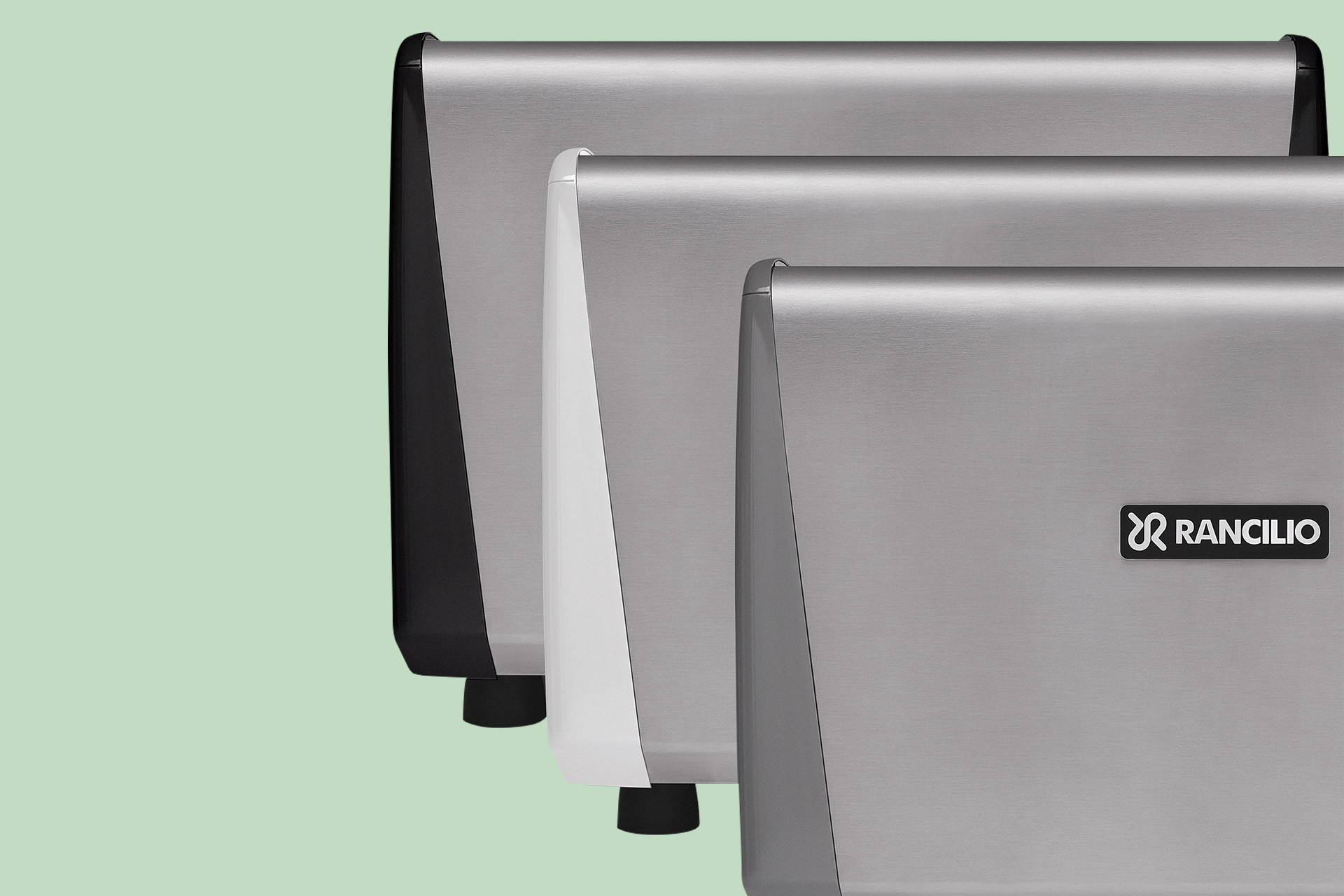 Cleaning and Maintenance

The daily cleaning cycle is automatic and finishes in 5 minutes. It only takes 3 minutes to remove the body panels and cup tray to access the main internal parts.