Just Forward
The Rancilio Classe 11 espresso machine redefines the human-machine interaction. Inspired by the language of smartphones, Classe 11 is distinguished by high standards of brewing technology, design and ergonomic solutions.
Xcelsius Temperature Profiling
Xcelsius Temperature Profiling technology allows baristas to bring out the best in the organoleptic characteristics of any coffee, thanks to the dynamic regulation of the water temperature during the extraction phase. By increasing or decreasing the temperature by up to 5°C (9°F), baristas can adjust the specific characteristics of the espresso in order to improve the quality of the final product in the cup. Each group head is equipped with a 150 ml micro-boiler with a 250W internal heating element which, in combination with a special hydraulic system, allows for the instantaneous extraction temperature to be adjusted.
Rancilio Patented Technology – Only with USB Xcelsius version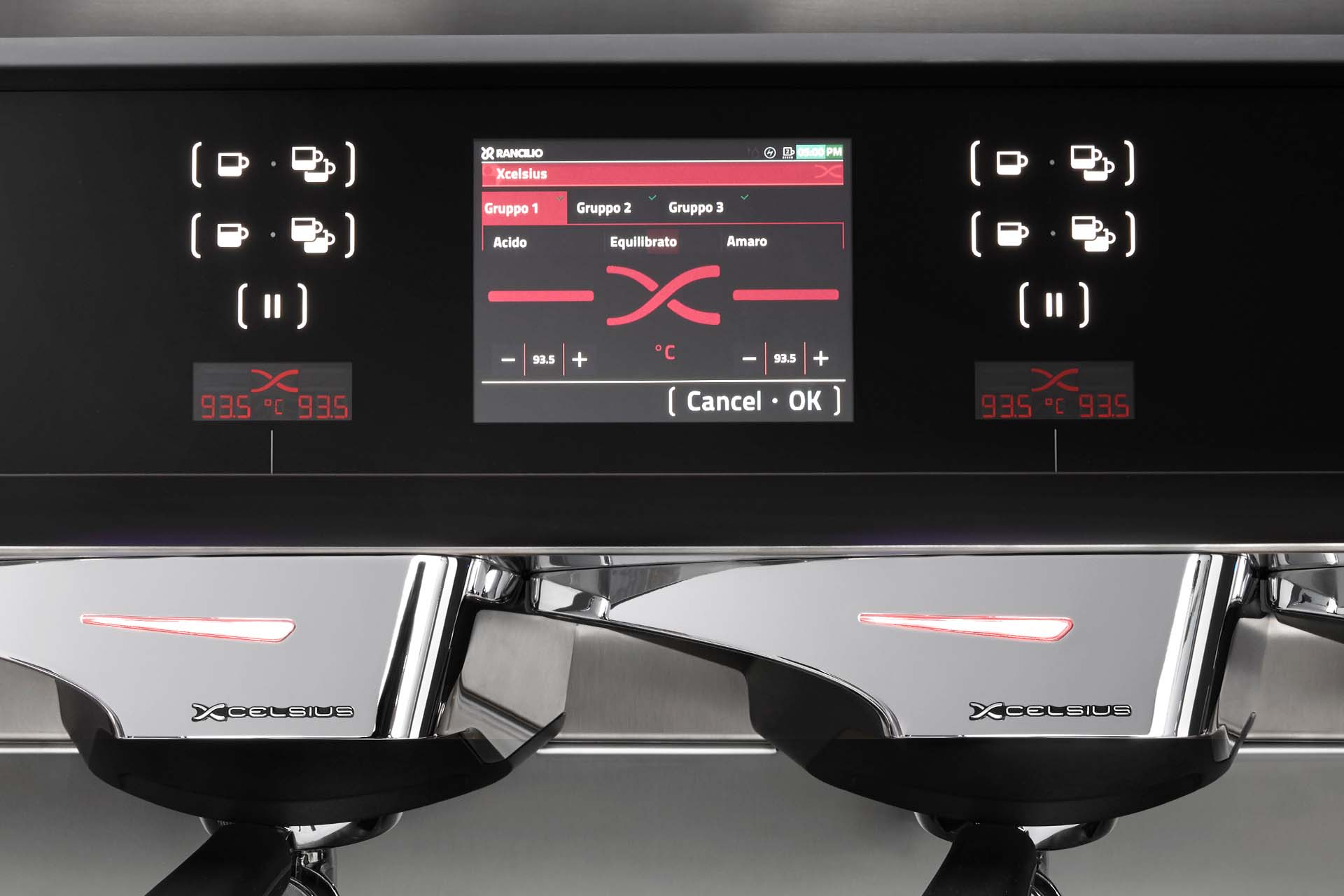 Independent groups and multi-boiler system
Each independent group is equipped with a micro-boiler and two heating elements, to guarantee the thermal stability for both water temperature and group body, offering maximum accuracy at every cup.
Only with USB Xcelsius version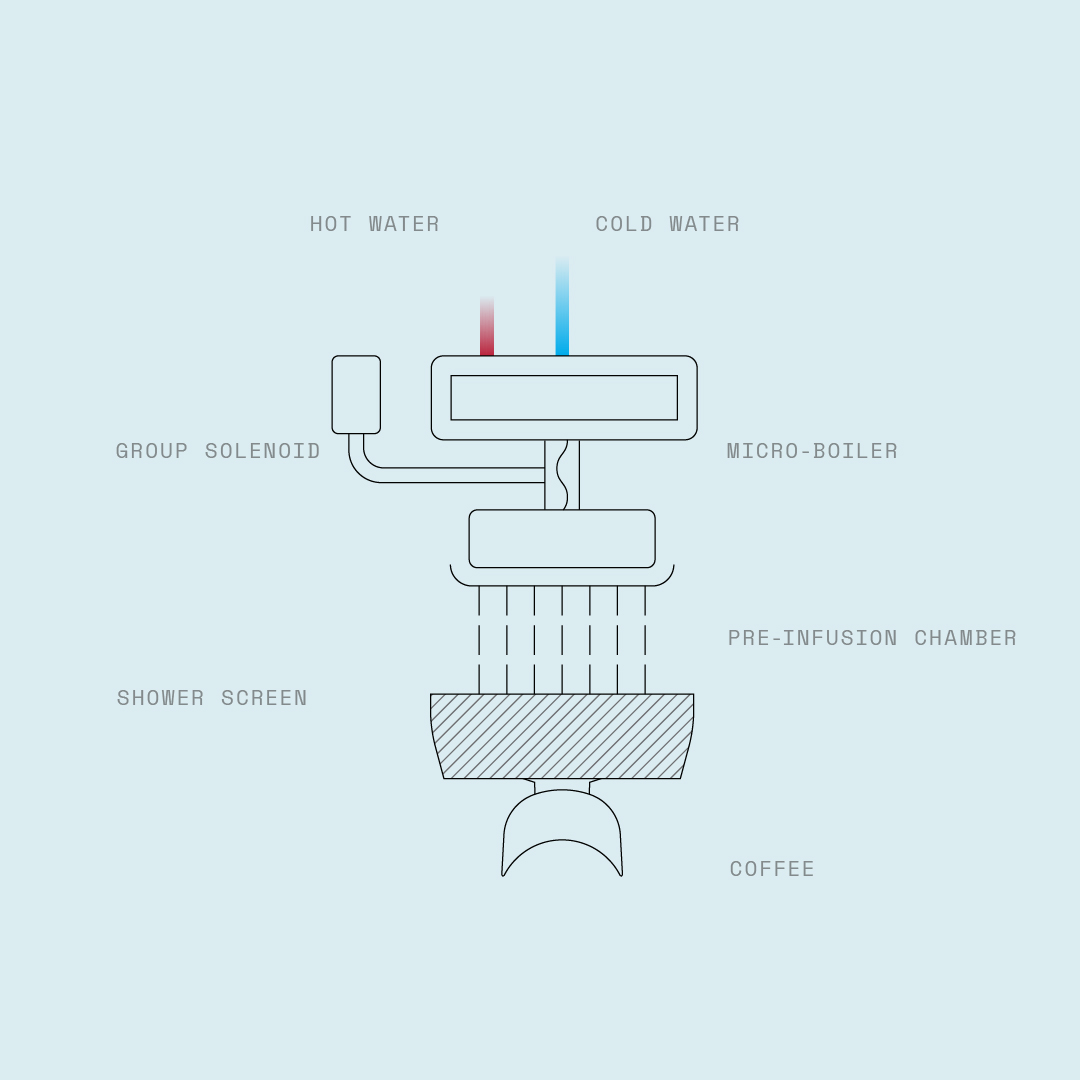 Steady Brew

Rancilio Steady Brew (SB) technology is the evolution of the traditional thermosiphon system and introduces a set of innovative features designed to improve the performance of all single-boiler espresso machines. By keeping the water temperature stable during extraction, Steady Brew guarantees excellent thermal stability, reliability and maximum repeatability, both during busy periods and in low usage conditions.
Rancilio Patented Technology – (Only with USB version)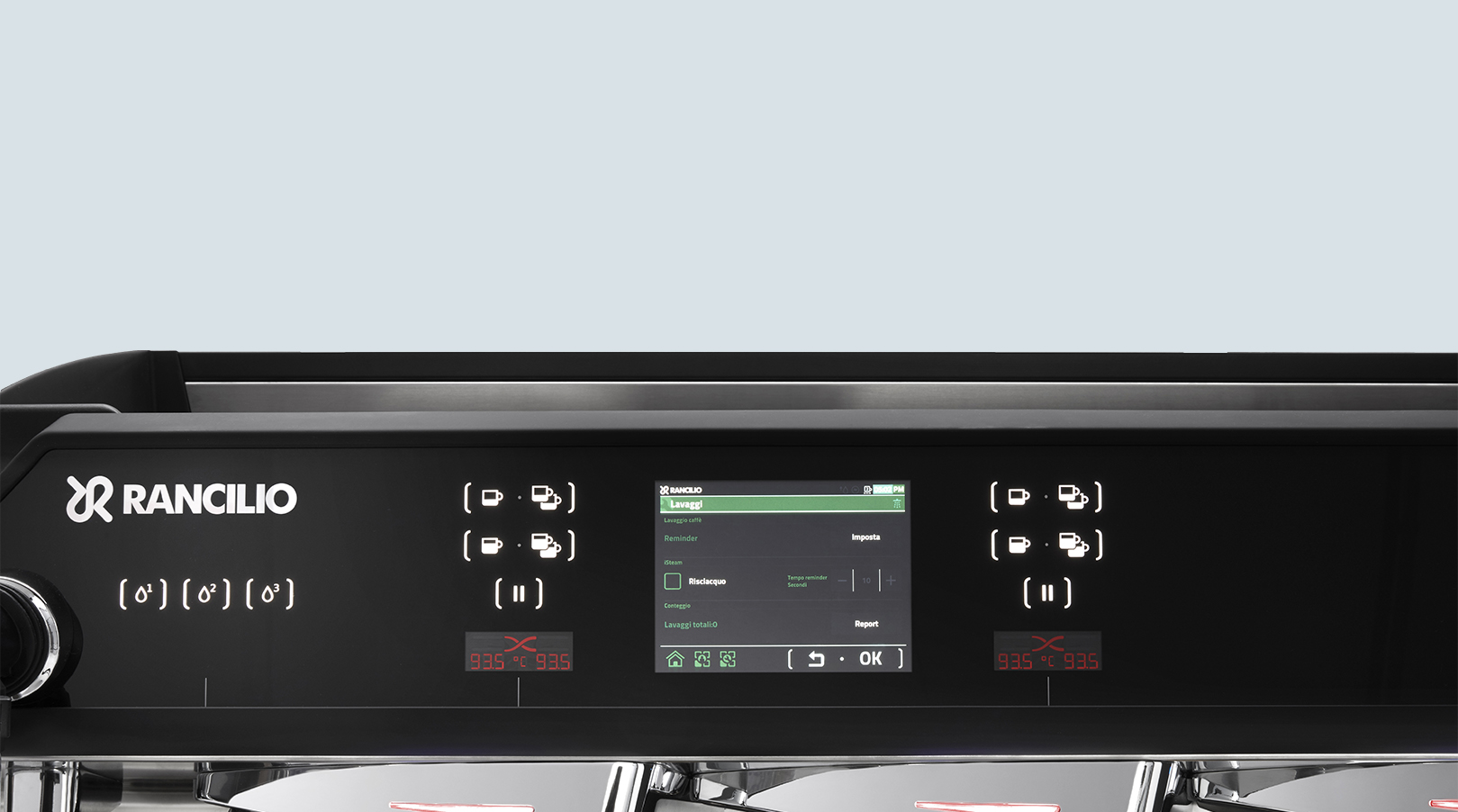 Smart interface
Innovative technology is your secret ingredient, with an on-board computer and thorough menu system allowing you to control quality in every cup.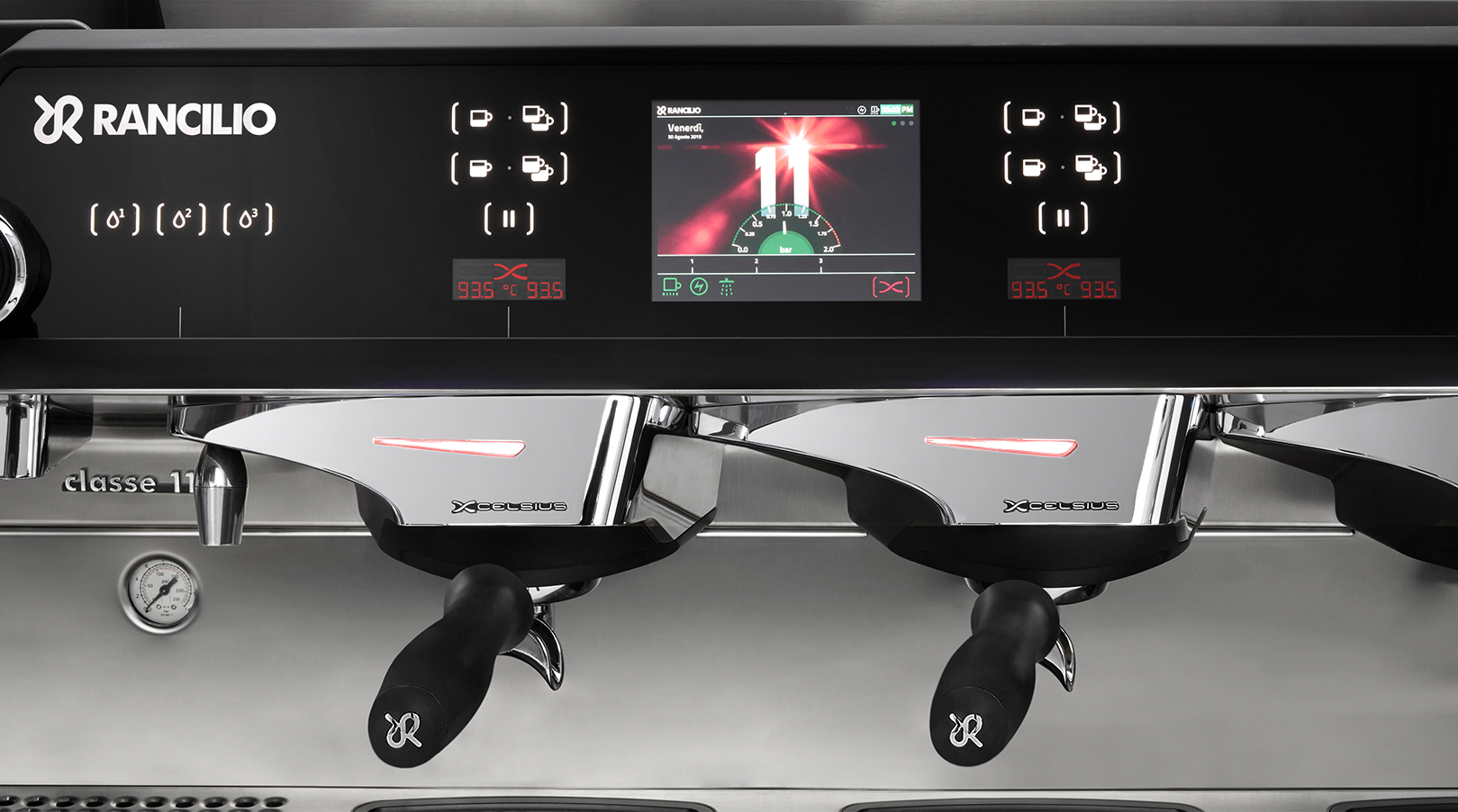 Power to design
Attention to detail and automotive-inspired style make Classe 11 stand out with dynamic lines, robustness and great functionality. The Tall versione has a taller working area and can accommodate cups up to 14.5 cm in height.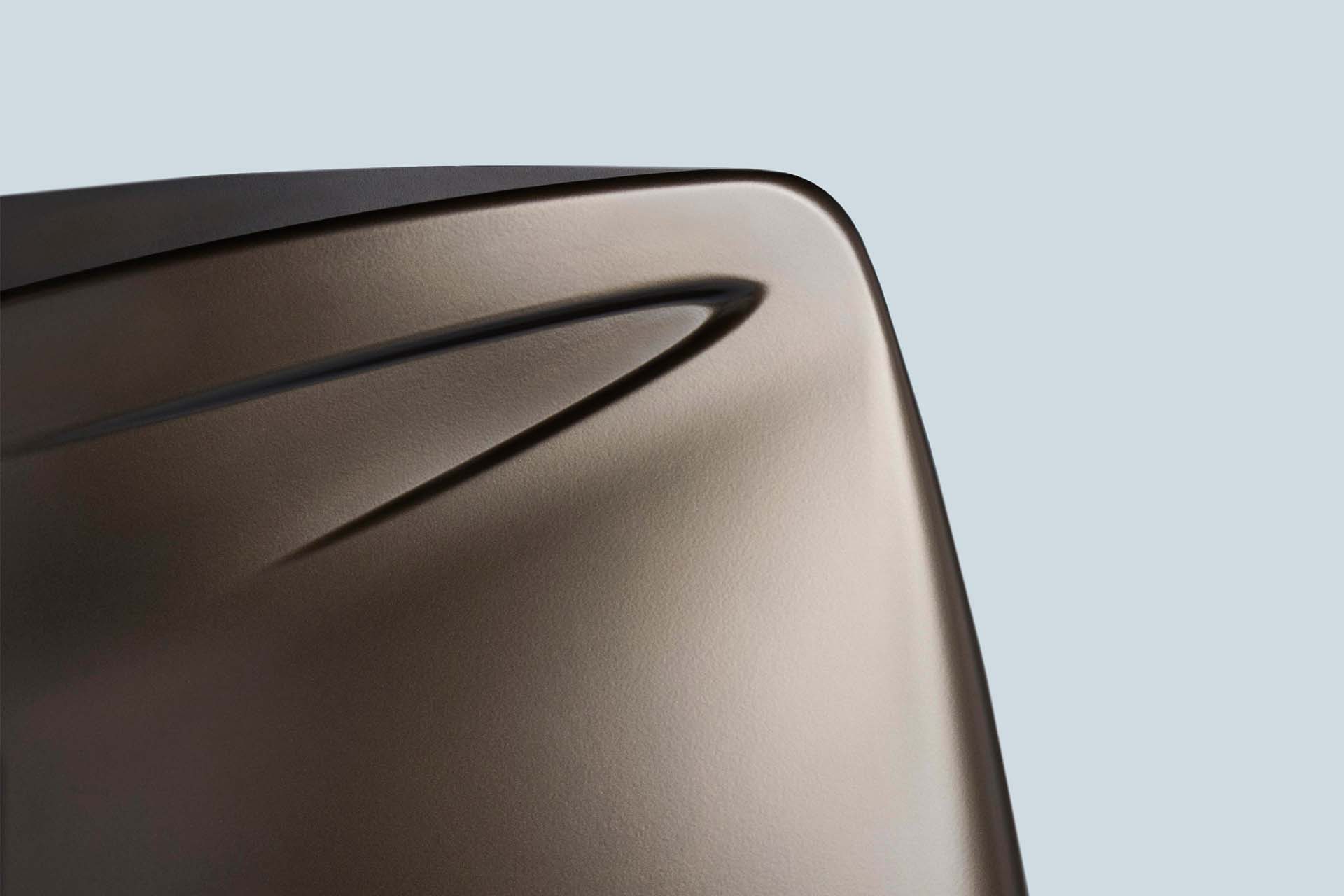 Born to be green
Advanced features make the Classe 11 stand out for innovation, energy performance and heat management.