The perfect partner
Take grinding to the next level with the Rocky coffee grinder. Ideal for small grinding cycles, Rocky is the home coffee grinder with 50-mm flat steel burrs, designed to always achieve the grind size you want, whether it is a fine grind for espresso or a coarse grind for drip coffee. The Rocky home coffee grinder is available in two versions, with and without manual dosage lever, and in the colours stainless steel and black.
The coffee grinder for your home coffee corner
To create a coffee corner in your kitchen, all you need is your favorite coffee blend, some cups you love, your Rancilio Silvia espresso machine and Rocky grinder.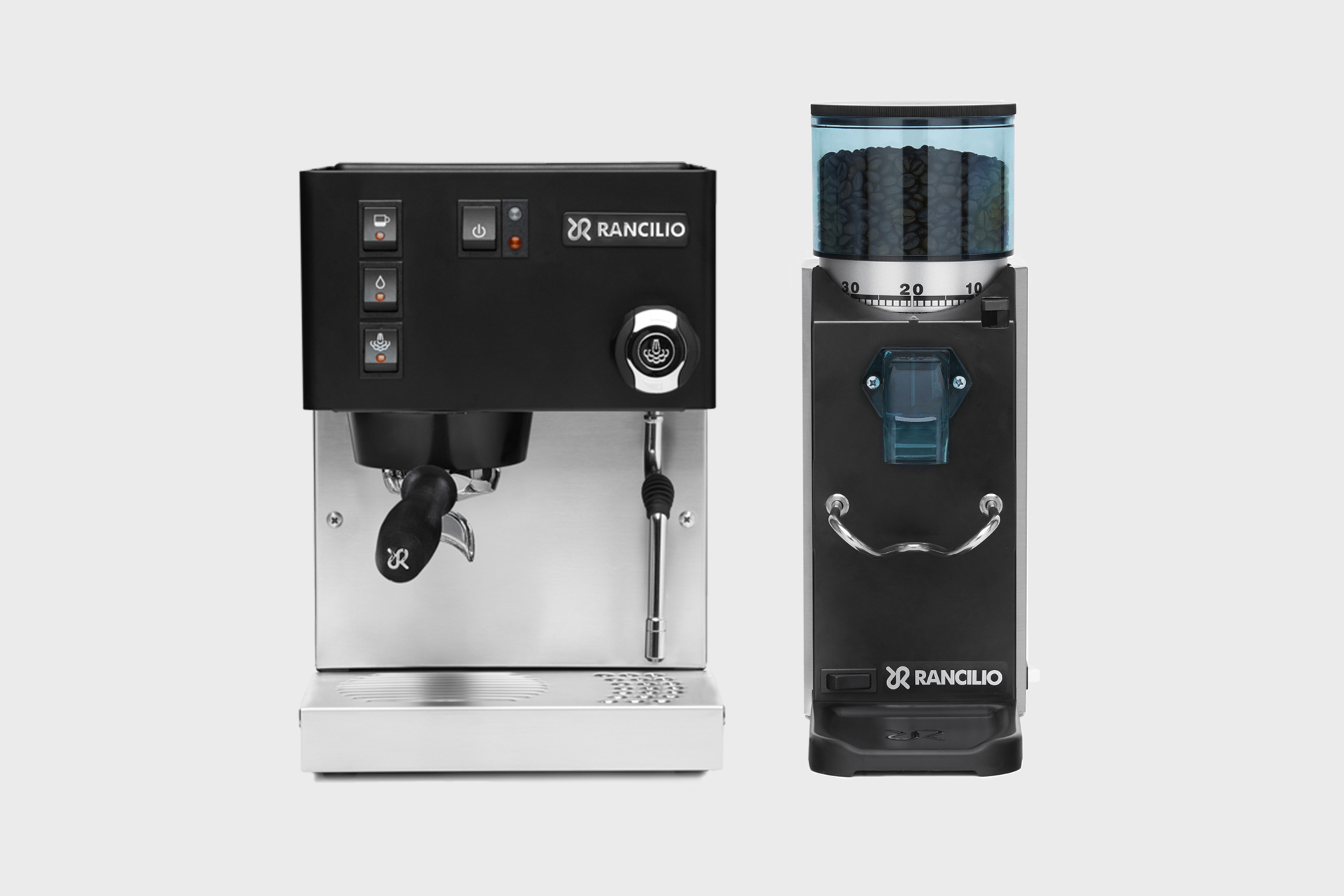 Suitable for all coffee recipes
By turning the manual ring on the front of the Rocky coffee grinder you have up to 50 grind settings at your disposal.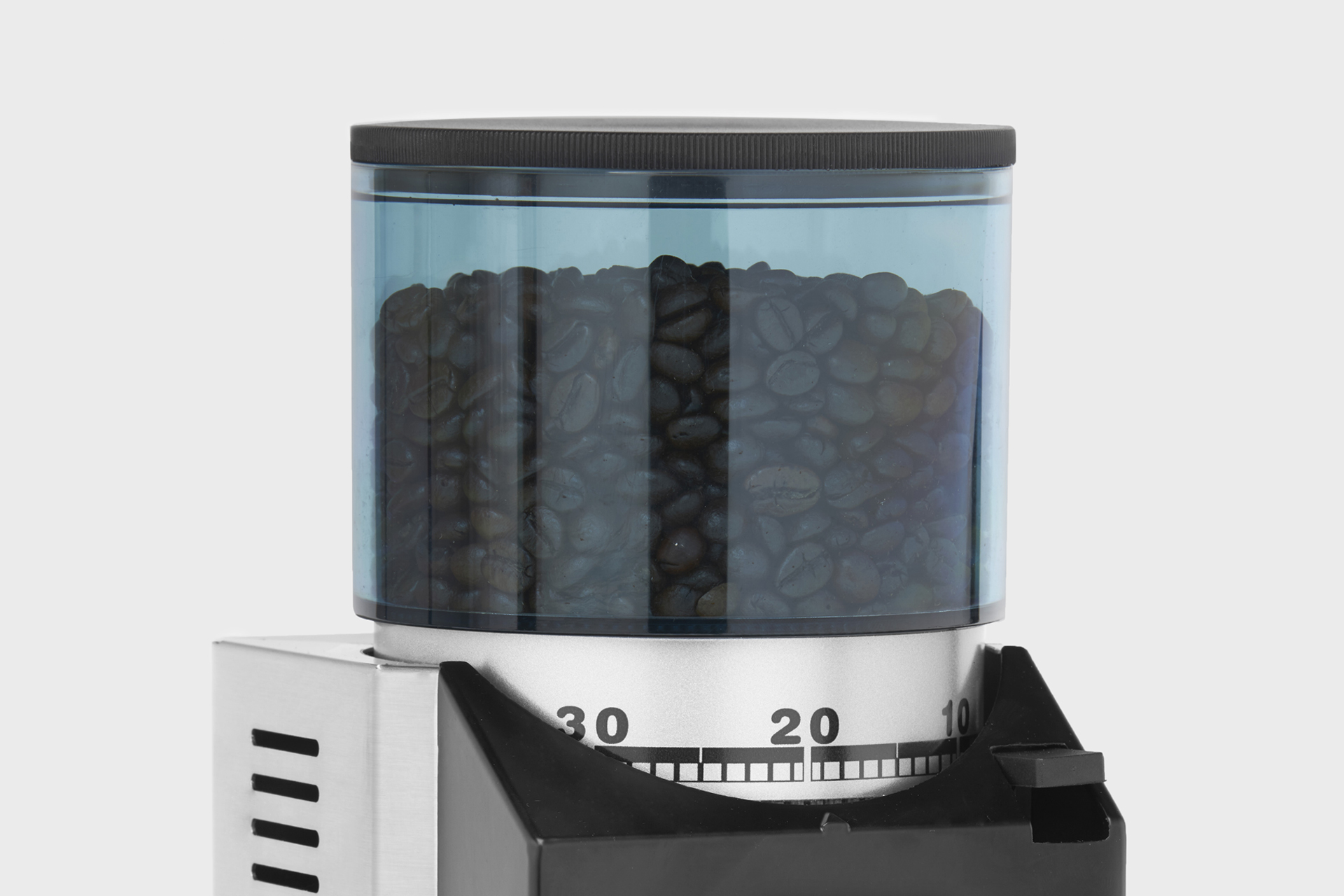 Space-saving design
The perfect package of looks, durability and precision. All in a compact footprint.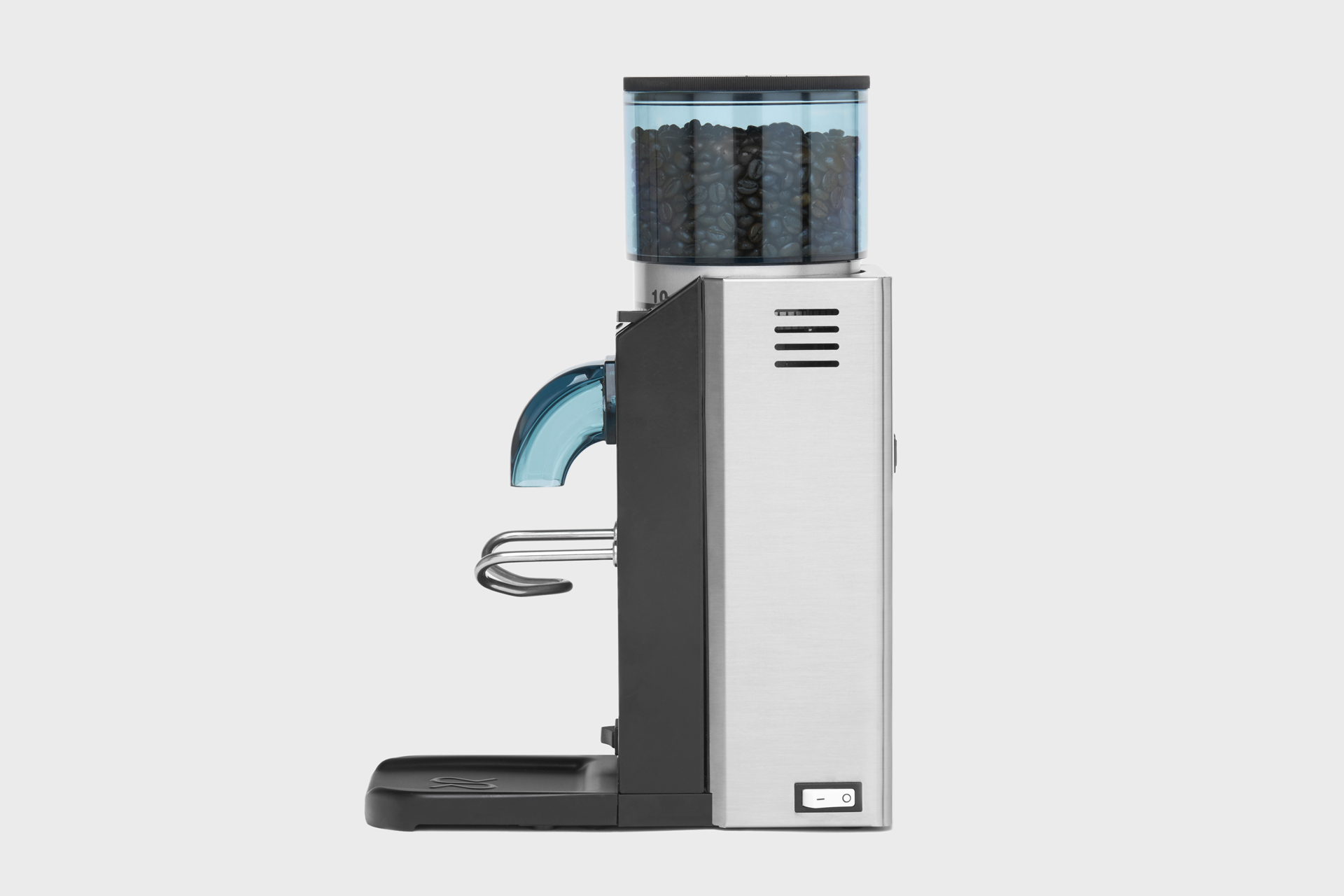 Rocky with manual dosage lever
Rocky coffee grinder is designed to collect ground coffee in the container and dispense it into the portafilter when pulling the manual dosage lever.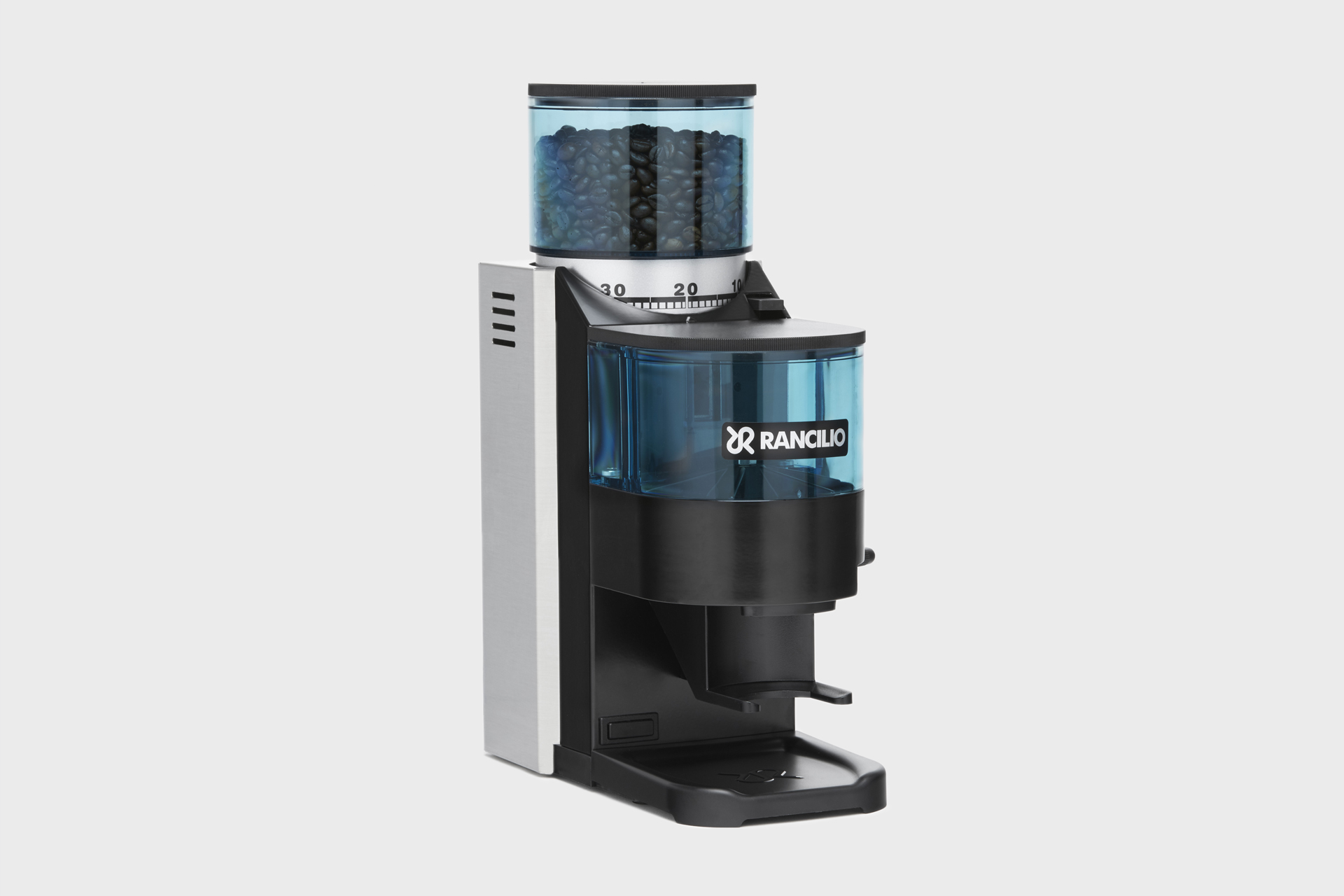 Collection tray
Rocky coffee grinder comes especially equipped with an easy to remove and clean collection tray.